Walk in Pantry Ideas – Top 18 Designs to Make Your Kitchen Shine
Make the most of your pantry space to save room in your kitchen. The walk-in pantry ideas may transform this storage space into a functional, attractive, and well-organized room in your dream home.
Let's face it, there is only so much space on kitchen counters and cabinets. A walk-in pantry may be a true lifesaver for foodies, families, bulk buyers, and fans of kitchen gadgets. Additional storage space for dry goods, beverages, snacks, and kitchenware are provided in this compact space.
It's time to improve walk-in pantry organization and storage to make this large space more attractive and functional. Your walk-in pantry was a wise purchase. A walk-in pantry is something that many homeowners desire since they can use it now and benefit from it later if they ever decide to sell their house.
Visit Remodeling Pros NW to learn more about kitchen remodeling Tacoma WA.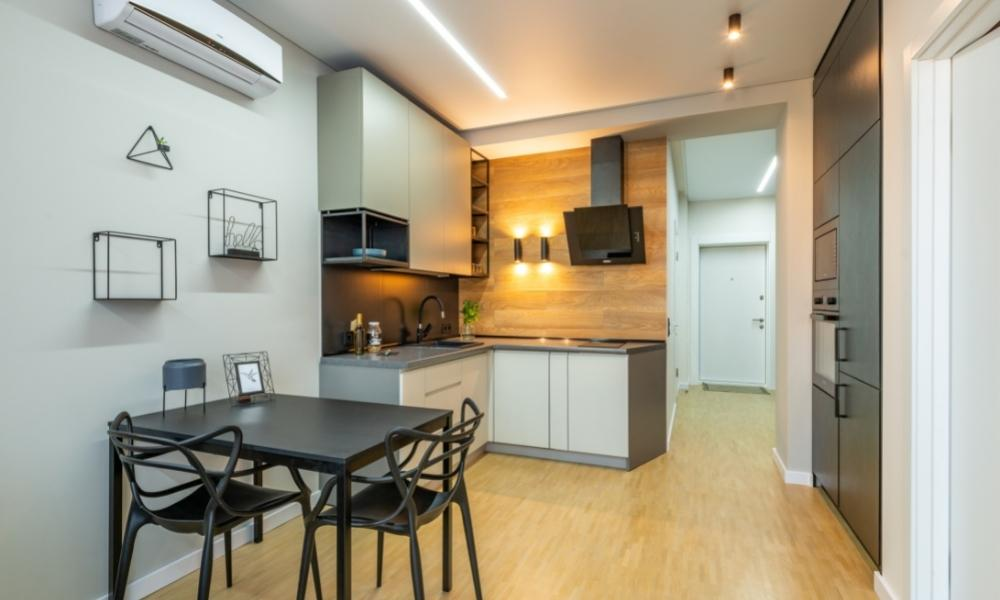 Closed Kitchen Pantry
Place the walk-in pantry behind closed doors to conceal food storage and maintain the modern appearance of your kitchen. A refrigerator and pantry are seen when tall panel-style cabinet doors are opened, storing food in one place.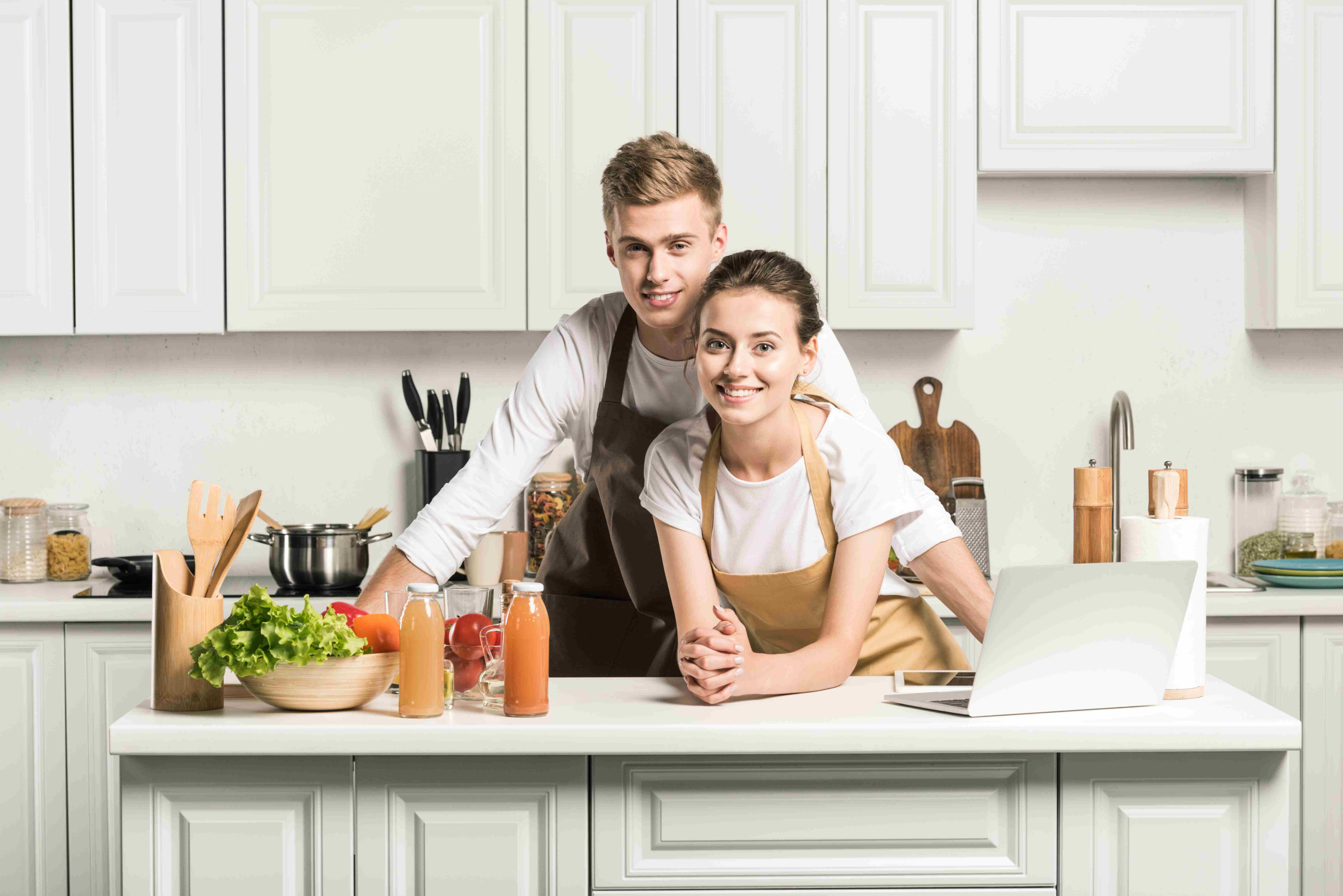 Deep shelves in the walk-in pantries are ideal for food dry, canned, and jarred products, while nearby open shelving displays attractive cookbooks and serving utensils.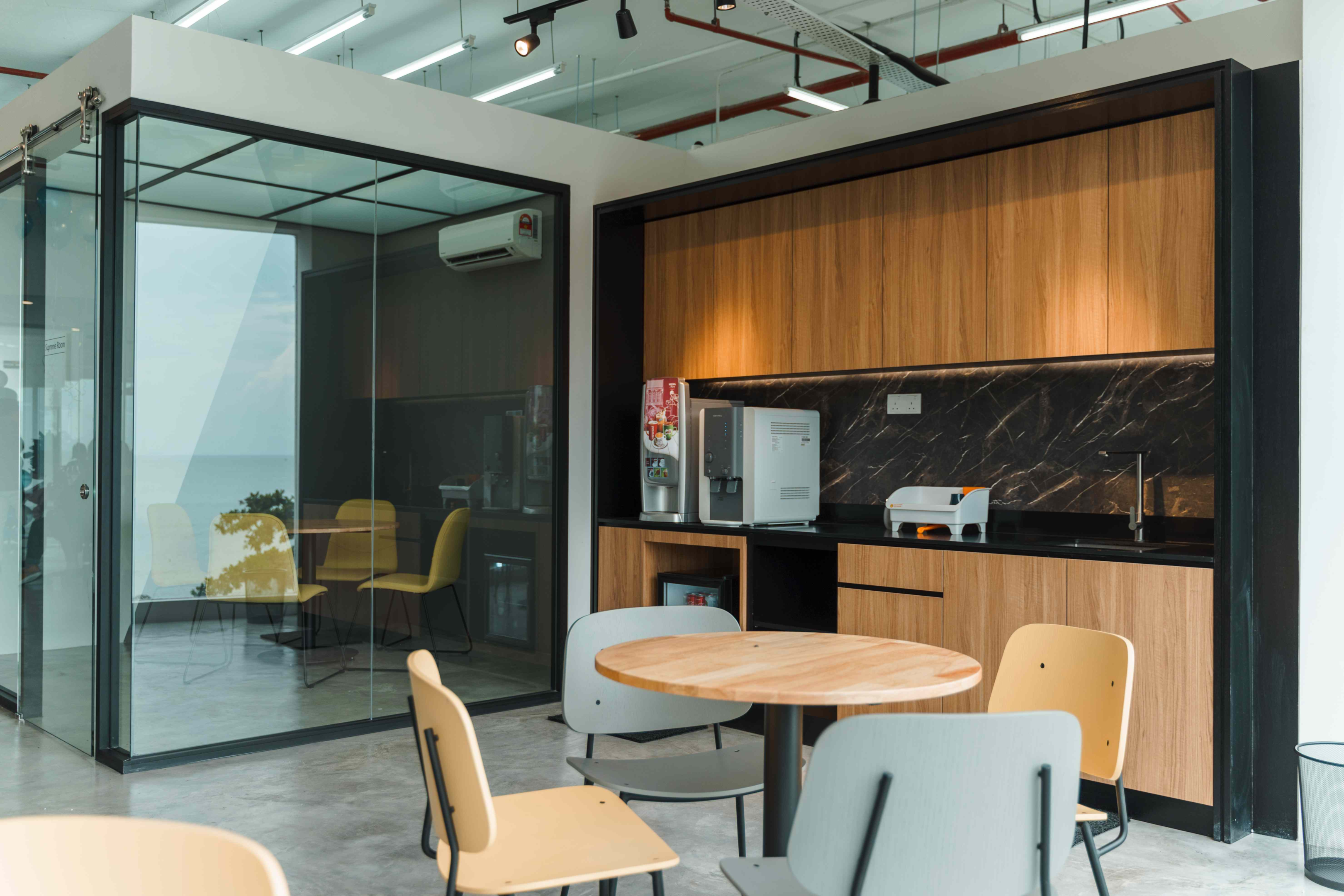 System Storage Space for Wrap-Around Shelving
Looking for suggestions for walk-in pantry white shelving? Create an open shelving system for your walk-in pantry to organize it and give everything a house.
You don't waste time looking for a certain item and you don't buy food you already own again when you know just where to look. A pantry's appearance is immediately improved by a better-organized pantry, which also makes better use of the limited vertical small space.
It's a useful purchase that lets you keep heavier or less often used food items on lower shelves and more frequently used items within reach.
Small Appliances Stow – Smart Walk-in Pantry Ideas
How frequently do you use your electric mixer or rice cooker? If it's not something you use frequently, it's probably taking up space on your marble countertops or in your kitchen cabinetry. Instead, move these small appliances to a specific spot in your walk-in pantry.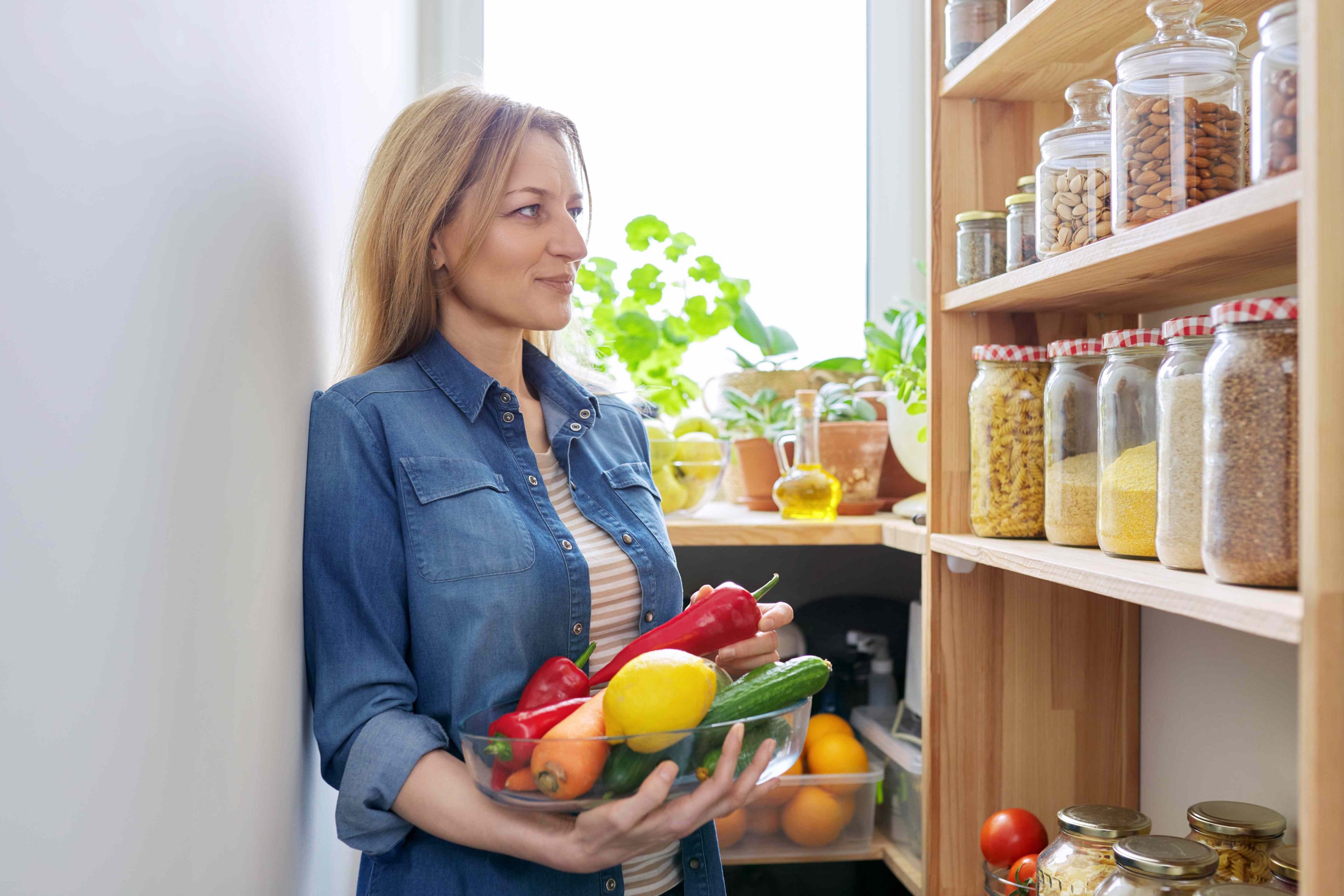 This concept of walk-in pantry ideas is a great storage option for all your culinary tools that require a place to live for people who have a large kitchen with walk-in pantries.
Organization of the Deep Pantry – Great Idea Pantry Space
How should a walk-in pantry with deep white shelves be arranged?
The materials you should choose for this walk-in pantry are perfect for use on deep shelves. If you're baking and preparing anything and need to utilize a few things at once, the baskets and crates can come out so you can not only reach stuff in the rear conveniently but also take them to your main kitchen!
You should take care to only store larger containers in the rear, fill them with things you don't need to use frequently, and lighten their weight.
Lazy Susan
On crowded open shelves or spice racks, smaller bottles and containers like spice jars, cooking oils, sprinkles, and others might go misplaced.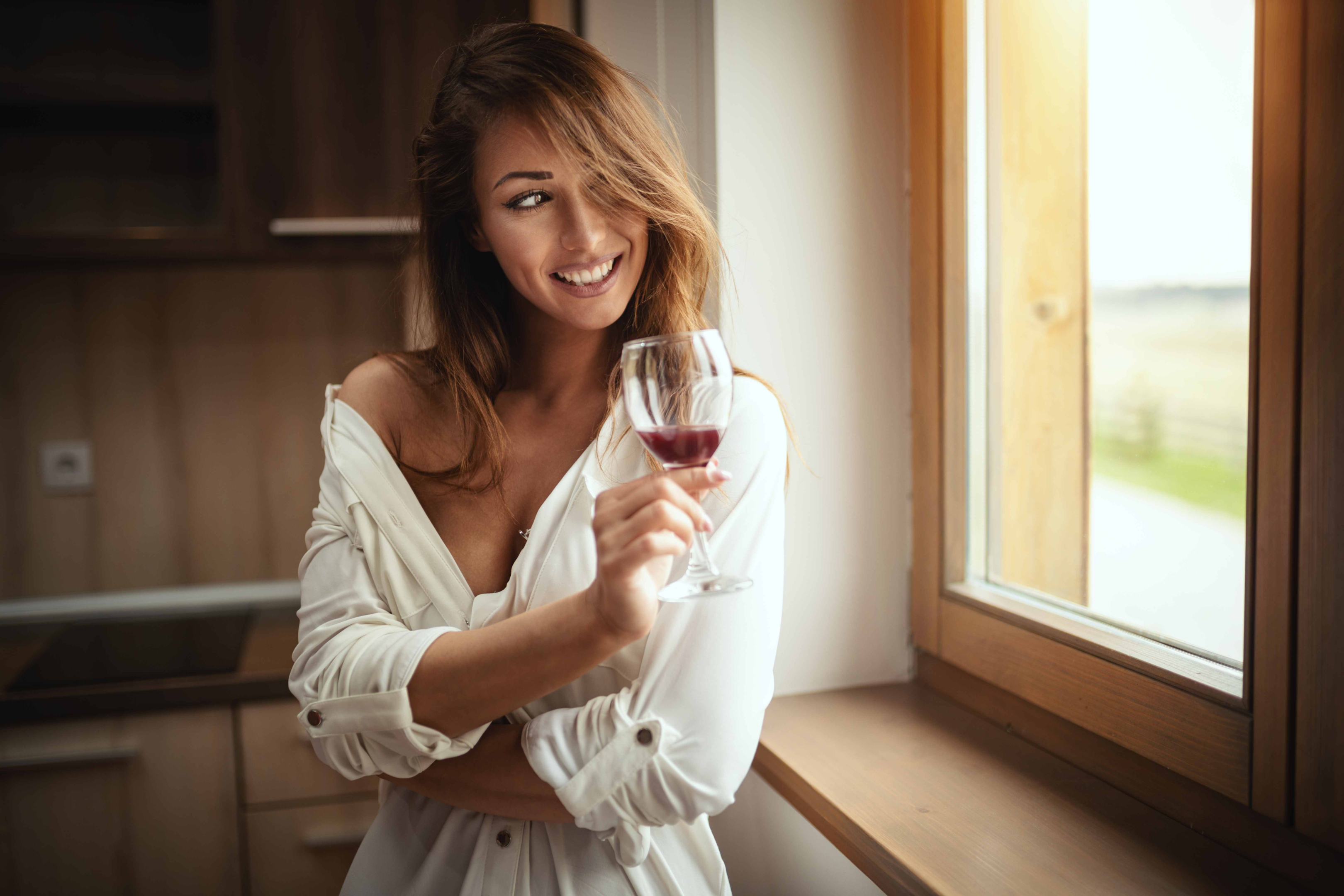 Displaying smaller products on a lazy susan will make your walk-in pantry more user-friendly since you won't have to remove several jars, cans, and bottles to get to the item you need.
To quickly identify and remove the thing you require without first moving other items out of the way, rotate the turntable.
Narrow Worksurface
You won't want to be without thin marble countertops for walk-in pantries that have room. Your kitchen pantry will resemble a kitchenette thanks to its modern appearance.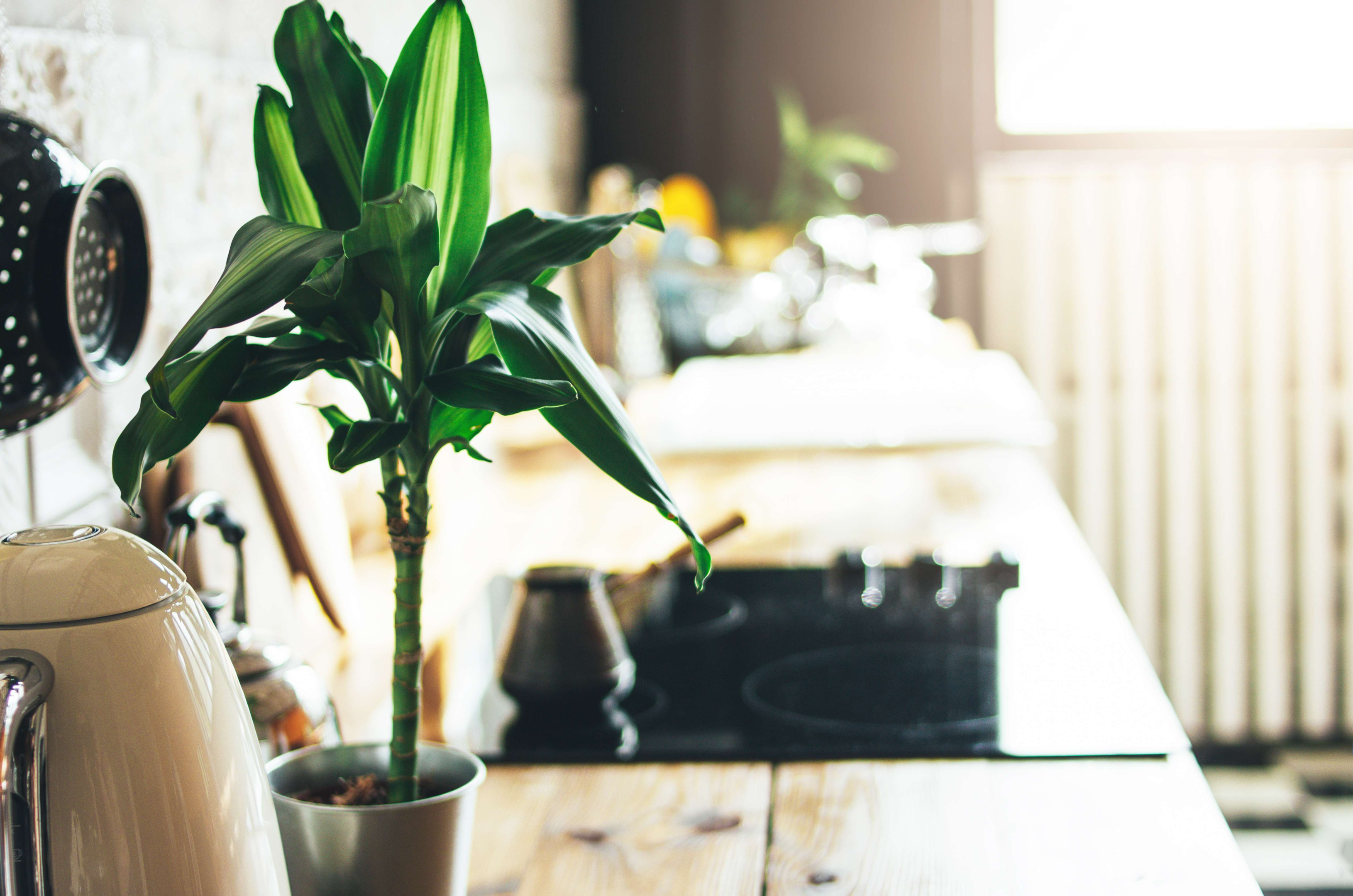 Small kitchen gadgets like toasters and espresso makers that may not be used every day might be placed on a marble countertop. Additionally, it provides you with a dedicated space to store grocery bags full of food supplies or store paper goods and is a great spot to gather and organize your products before taking them into the kitchen.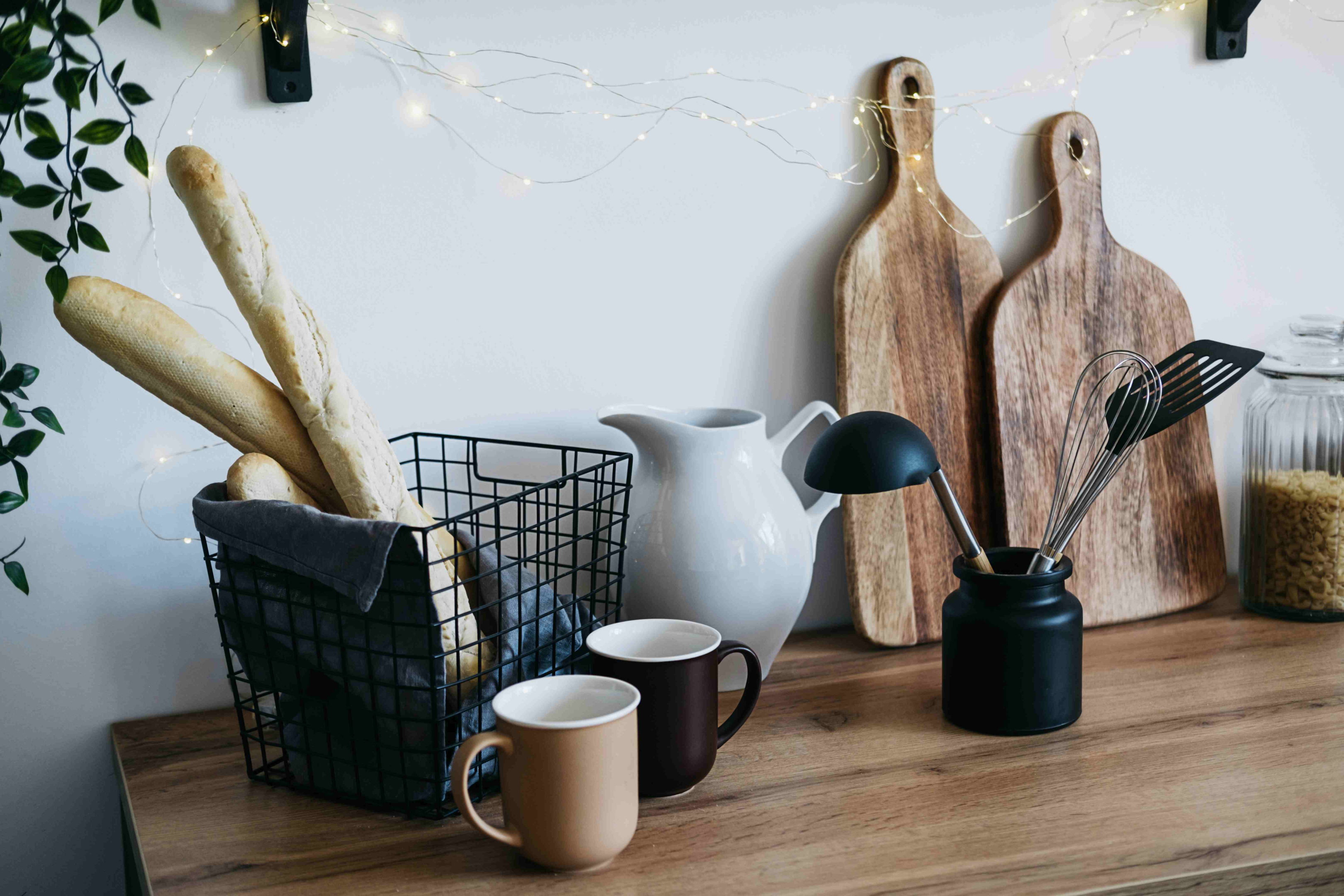 >>> Explore Walk-in Closet for Your Renovation
Organized Pantry Follows Expiration Date Food
Restaurants and grocery stores stock their perishables using the principle of "first in, first out." You may make sure you're using up the commodities that go bad first by stacking older packets of the same canned goods on top of or in front of fresh ones.
By encouraging you to finish opening cereal boxes before opening a new one, this form of organizing reduces waste and costs. By organizing your walk-in pantry in this way, you can clean it out more quickly since you'll know which goods are most likely to go bad first.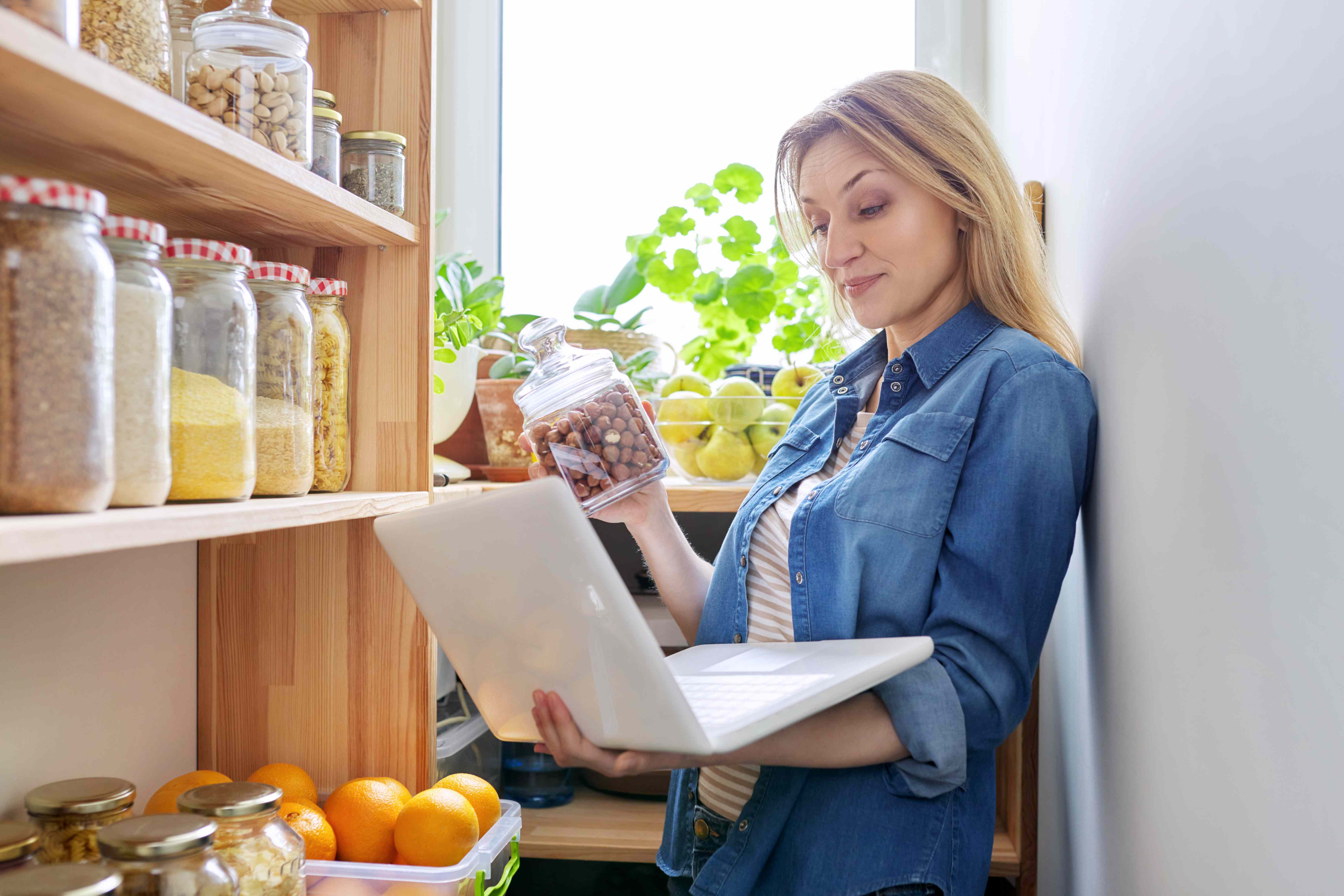 Compact Pantry Door – Wonderful Walk in Pantry Ideas
Home chefs may suffer if their pantry doors are on hinges. A door takes up more space than it should until it is closed. In order to keep the entryway clean without a doorstop, this walk-in pantry design involves replacing a regular door with a pocket door.
While making dinner, you may easily pop in and out of the kitchen pantry thanks to a pantry door that just swings out of the way.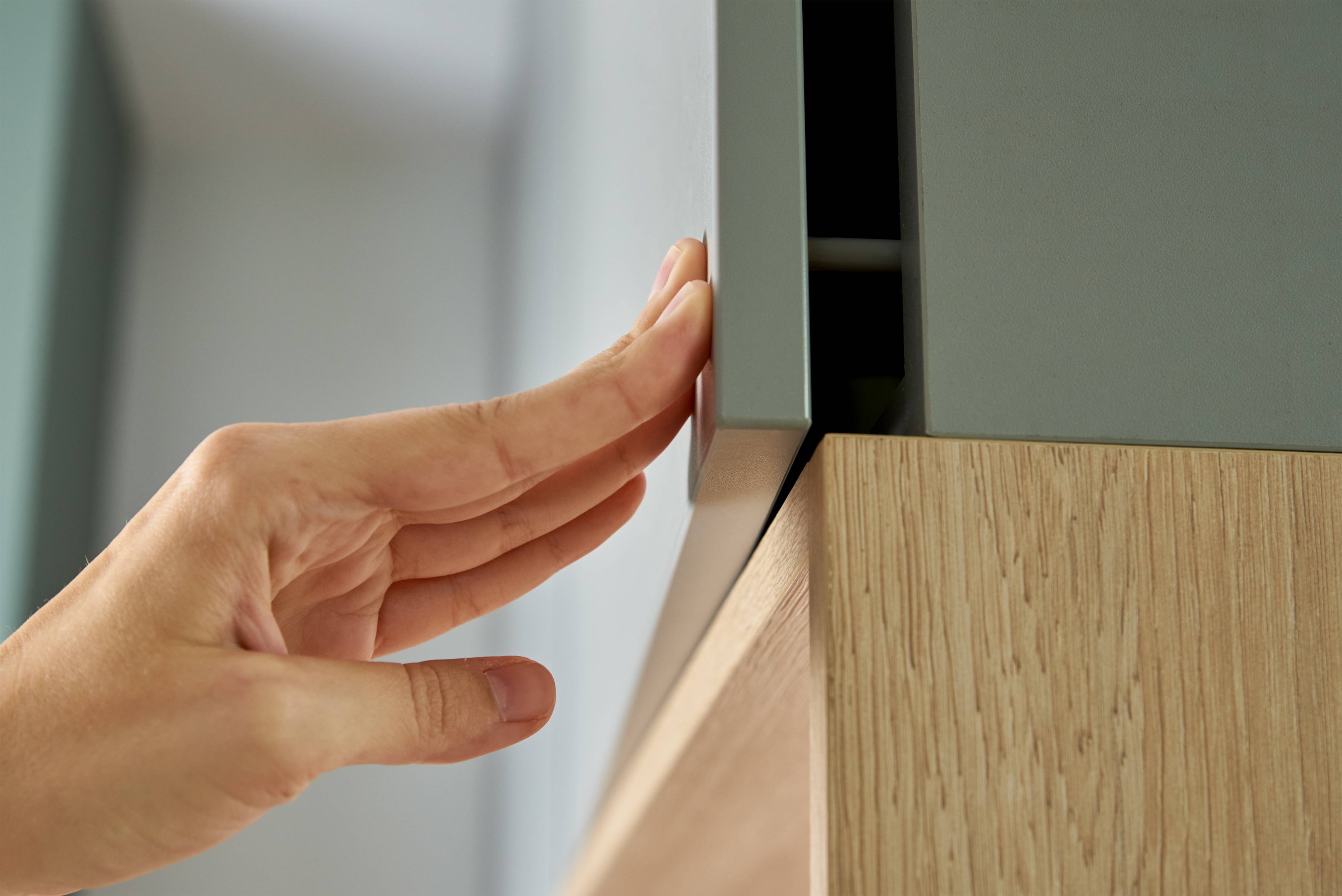 Slender Supply
Convert a little section of white walls into a diligent prep space. To make it integrate with the kitchen, use cupboard doors.
Creamers, coffee, cereal, cups, and juice pitchers are all easily accessible on open shelving. The ideal location for a coffeemaker and toaster is a narrow countertop that is close to an electrical outlet.
Muffin mix, cereal cartons, and bulky canned goods may all be stored in the bottom heavy-duty pullout drawers.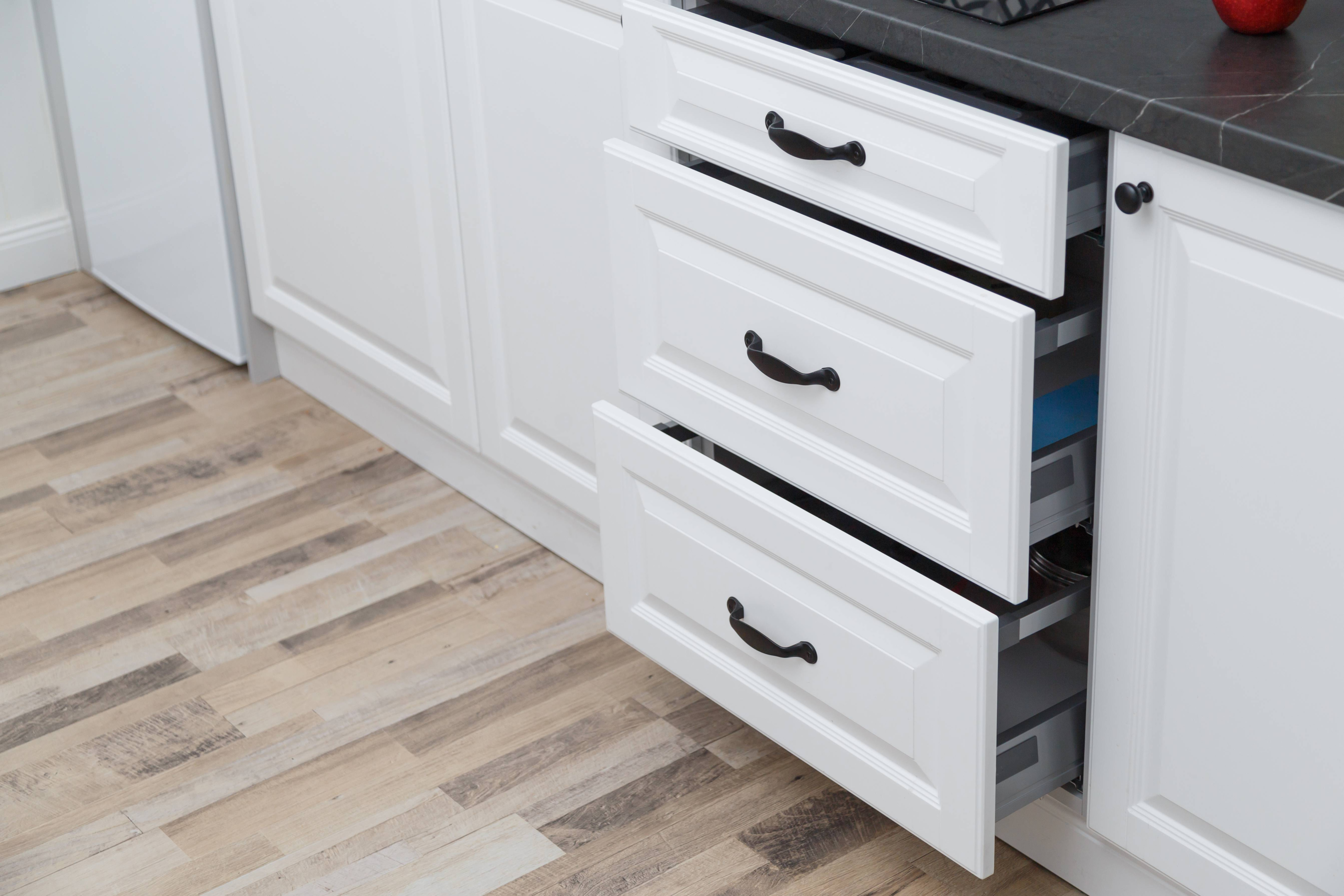 Restaurant-Style Pantry
Restaurants are the best at food storage, so why not take their lead when it comes to walk-in pantry design?
Easy access is provided by a swinging door, and storage is kept hidden from visitors behind frosted glass. An inexpensive and fashionable way to store food items and cookware is using wire racks from a restaurant supply store.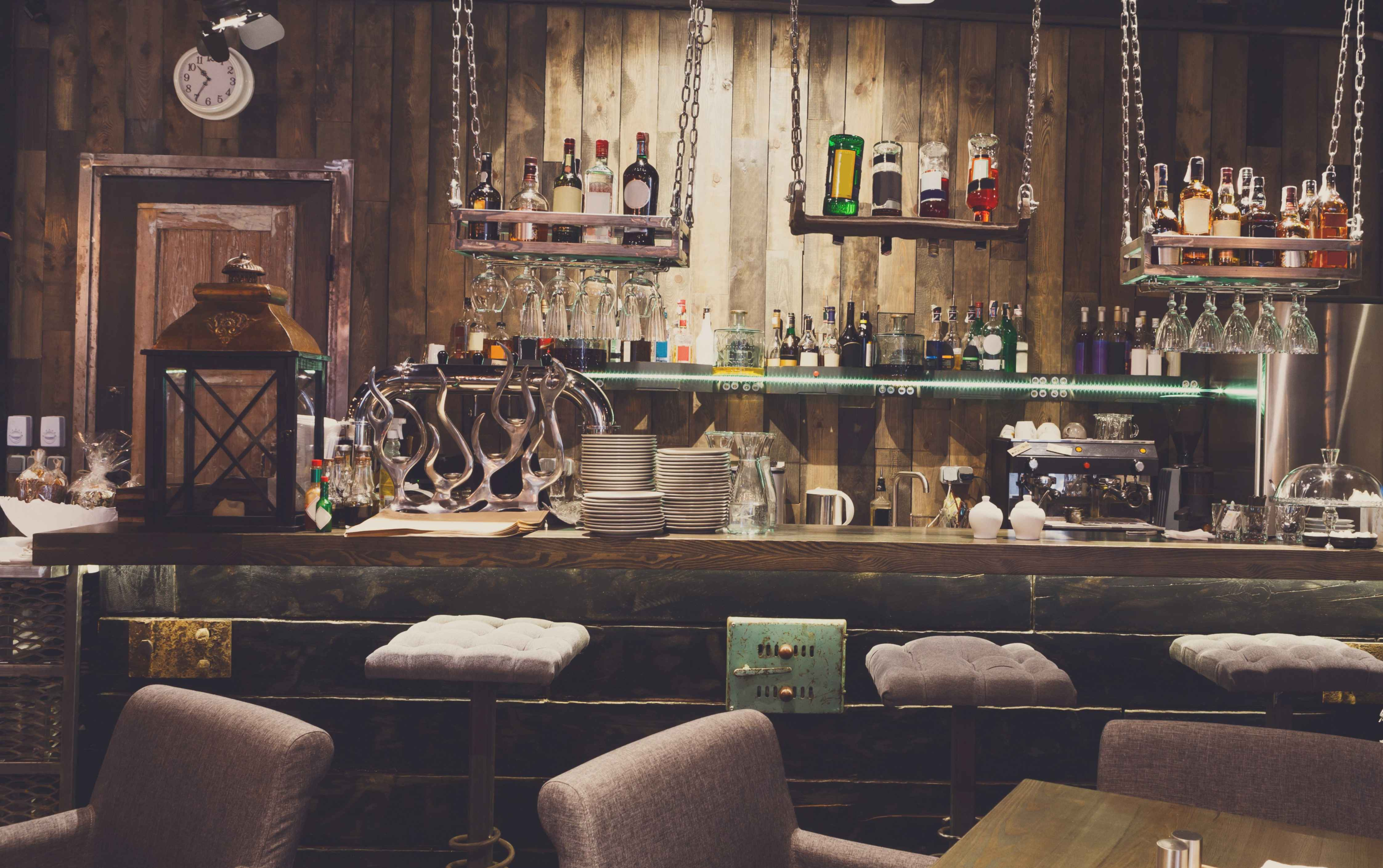 Luminous and Effective
Removing the pantry door makes it simpler to get dry foods in a compact kitchen and maintains the space light and open.
The organization in the little space is maintained by labeling the shelves and storage bins. Installing numerous square, horizontal, and vertical shelves, as well as sliding spice racks and storage bins, is another excellent use of space.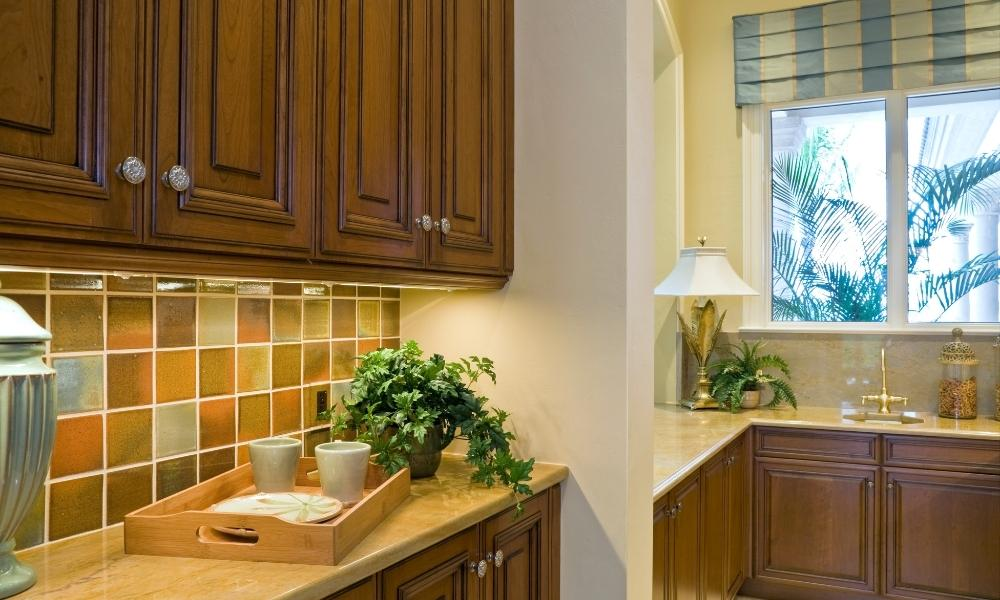 Maintain Your Kitchen's Style
Consider your walk-in pantry to be a kitchen addition. A home looks more lovely when the kitchen and pantry are designed with a consistent aesthetic so that the small pantry doesn't appear to be an afterthought.
To connect the two rooms, use similar paint colors, tiles, cabinets, knobs, or lighting fixtures. You should leave the pantry door open to display its attractiveness if kitchen features have the same design.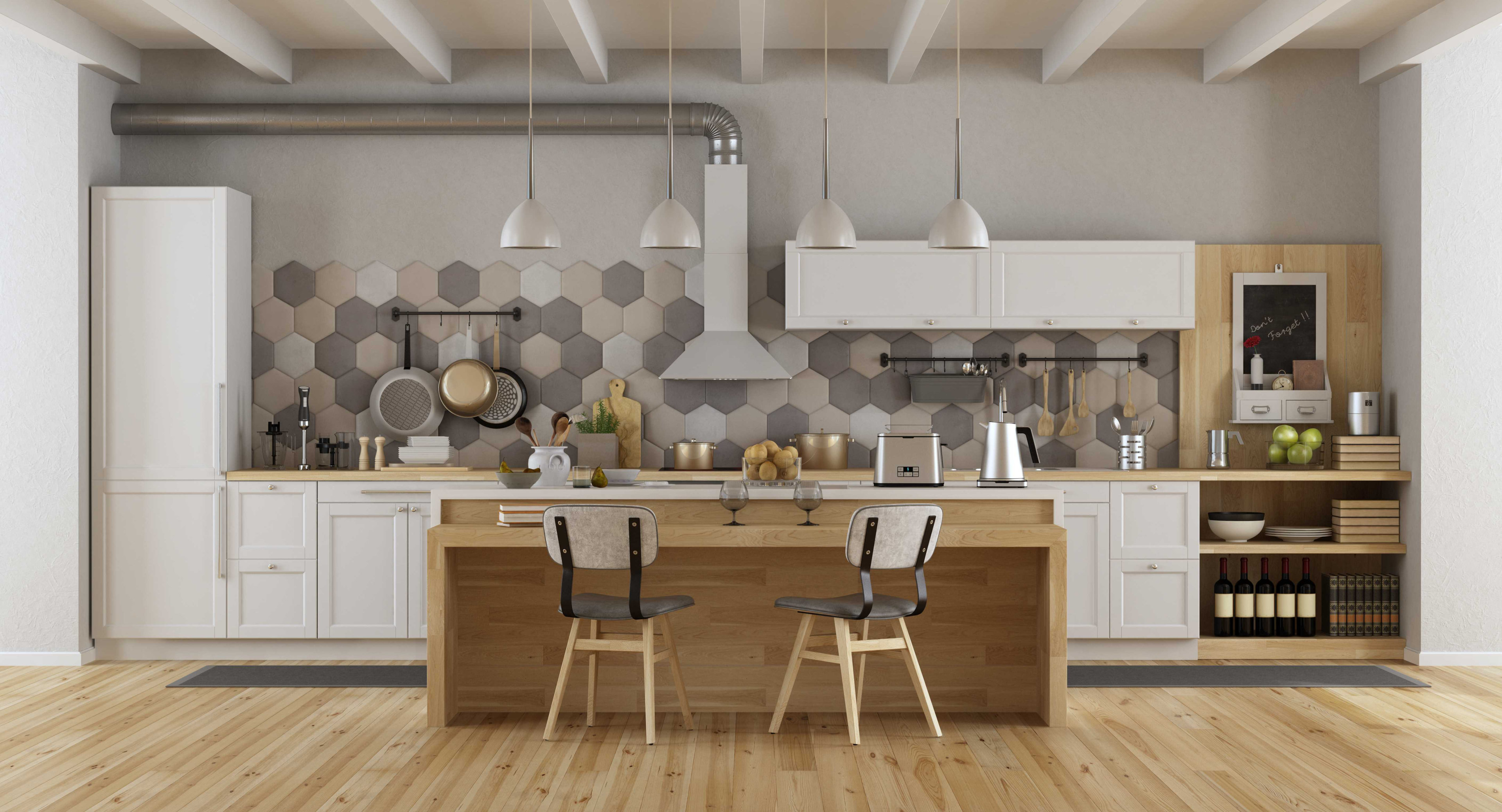 Use the Door's Back
When planning a walk-in pantry, it's important to consider all possible storage options, especially if the pantry is a small space. There is useable storage space on the rear of the door if the small pantry doesn't have a pocket door.
The space behind the doors may become useful by adding some hooks for aprons or installing a door rack in this location. To help you fit everything into the pantry, install this over-the-door rack.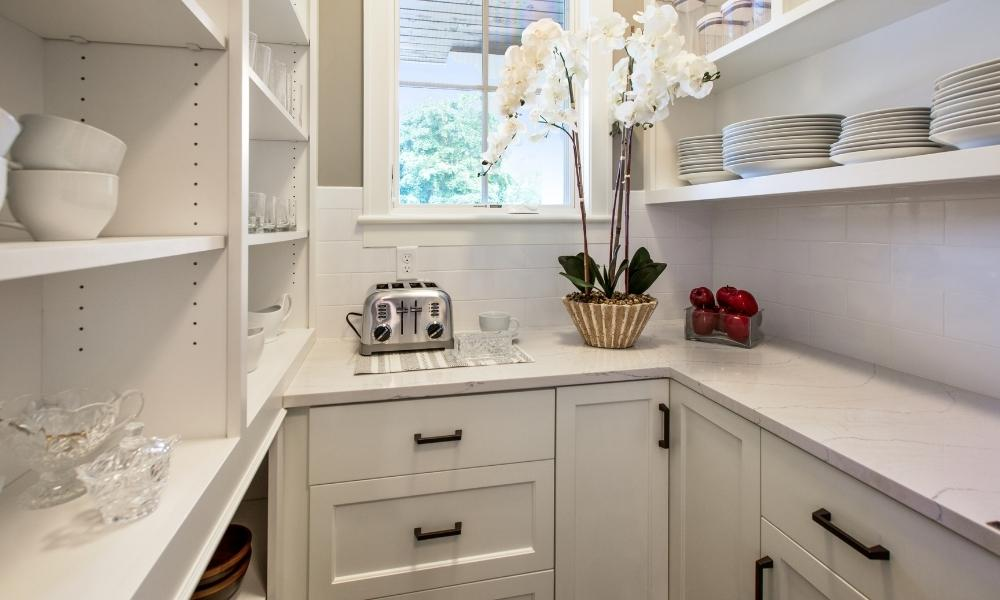 The beauty of Barnwood
Who said pantry doors have to match the decor of the room? A salvaged barn door adds individuality and a hint of whimsy to an otherwise functional area by breaking up the white walls of similar cabinets.
Additionally, a wonderful approach to maximize additional storage space is to place a cabinet above the entrance.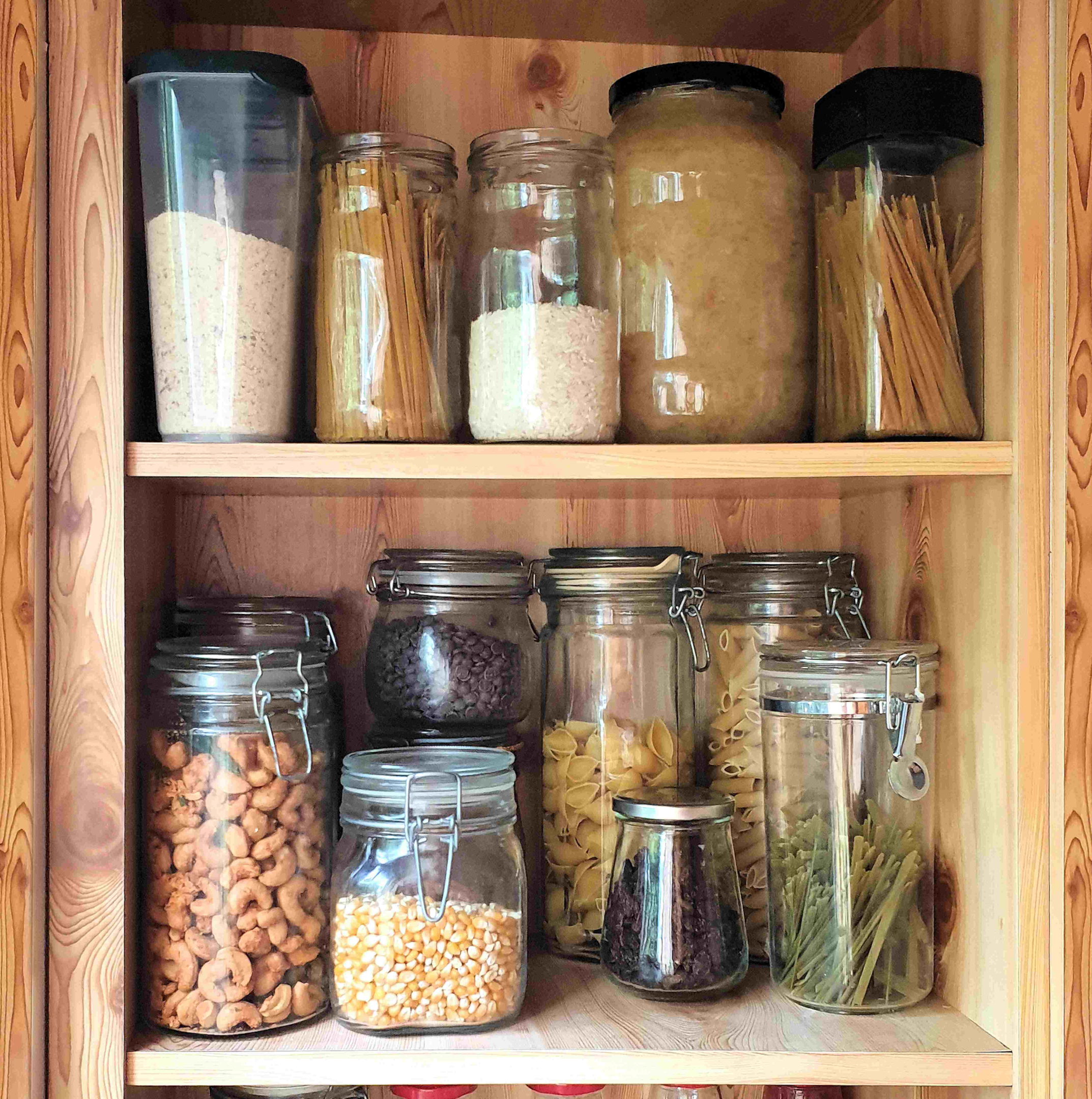 Don't hesitate to call Remodeling Pros NW at (206) 617 6607 for a free quote!
Simple Access
It is simple to store food where meals are cooked thanks to a tall pull-out pantry that was constructed. For a unified appearance, this walk-in pantry with easy access matches the surrounding cabinets. Despite being compact, it folds out to reveal lengthy shelves that offer ample extra storage.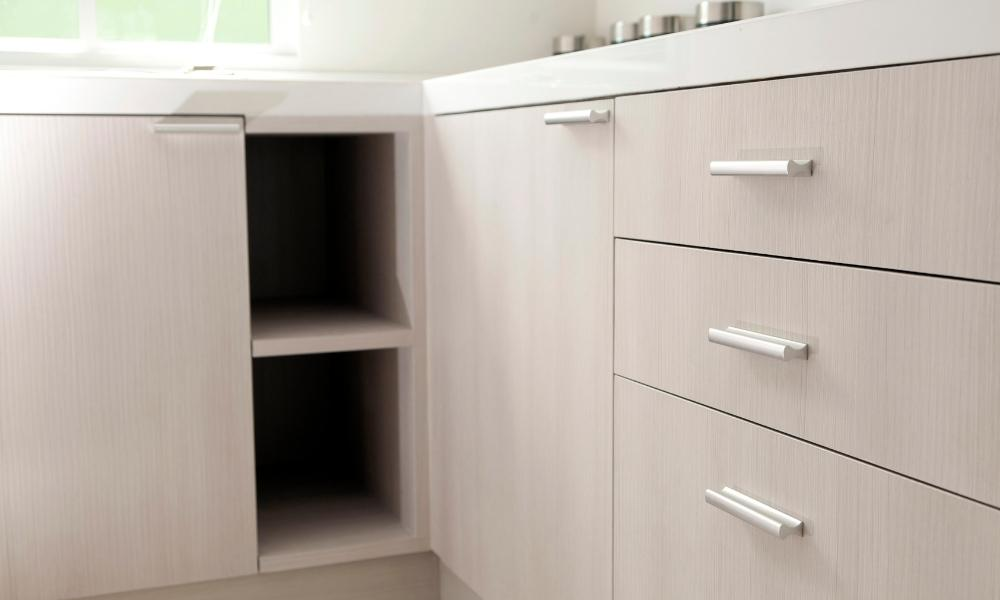 Creative Adjustments
If the kitchen layout prevents a walk-in pantry, a floor-to-ceiling, double-door pantry can be incorporated into the cabinets. Customizing the storage for taller boxes, bottles, and cans is simple thanks to adjustable shelves. The on-the-door shelf increases the amount of space available for tiny items in storage.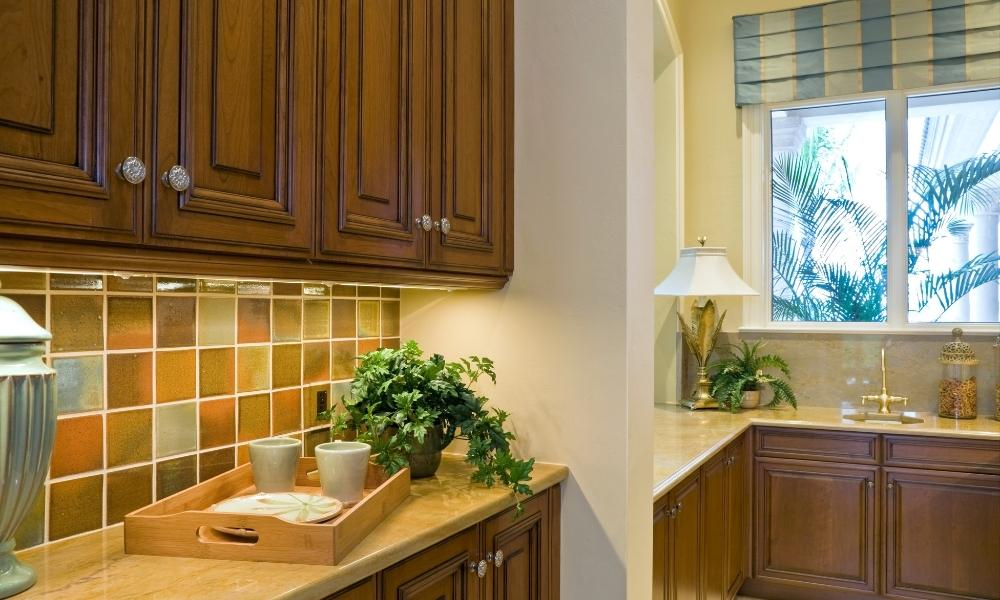 Butler's Kitchen
A butler's pantry at the end of a short corridor leading from the kitchen is the ideal location to keep linens, serving utensils, and other goods that aren't used regularly.
Make it simple to find what you need right away. Lower cabinets have open-air pullout shelves, while the higher cabinets have doors removed. A small countertop has also been installed.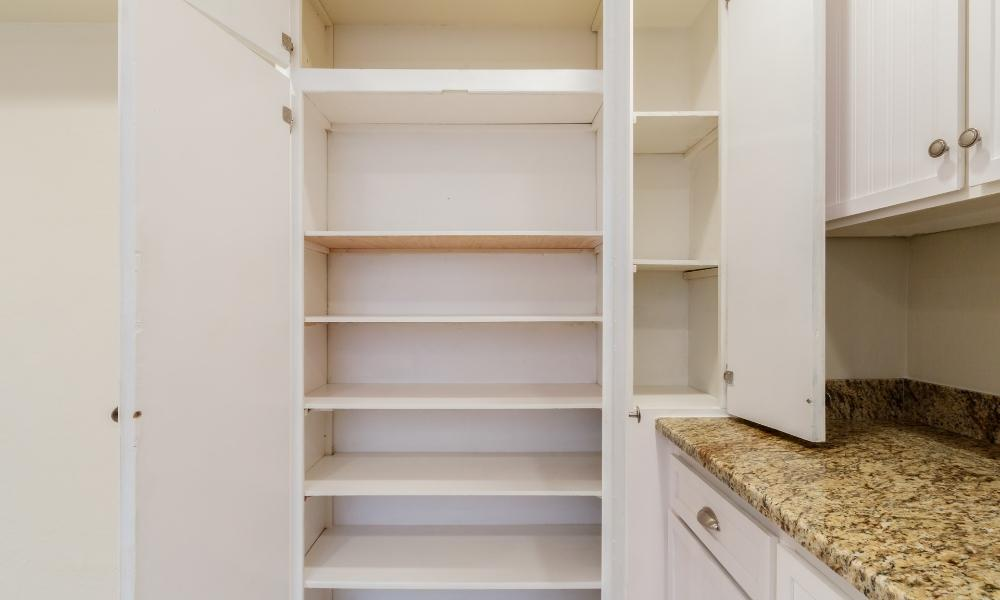 Slide Walk-in Pantry
Create a walk-in pantry out of a cabinet by adding slide-out shelves. Label each shelf to keep it orderly, and use bright boxes and baskets to collect tiny objects.
These straightforward fixes make it easier for family members to quickly locate what they're looking for, put things back where they go, and prevent messy spills from open packaging.
We have provided you with the best walk-in pantry ideas, your job is to rely on this to get the best out of your kitchen.
Please contact us for further advice if you find it necessary:
Phone: (206) 617 6607
Email: info@remodelingprosnw.com
Website: https://www.remodelingprosnw.com/