When space is tight but renovating is a must, the secret lies in small bathroom remodel Seattle ideas focused on maximizing function beyond physical footprint. If your compact bath feels cramped, dated, or lacking simple luxuries, a few strategic updates for under $5K can work wonders.
In this guide, we'll cover inexpensive cabinet, lighting, and fixture solutions that minimize clutter for ease while adding layers of modern comfort. With the right materials and homeowners' elbow grease, any frustrated homeowner can transform a cramped corner into an instantly upgraded oasis-even on an undersized budget.
And then, you'll walk away with myriad simple yet impactful ideas ready to breathe new life into your diminutive domain through a targeted, cost-conscious small bathroom remodel in Seattle.
How much does it cost to remodel a bathroom in Seattle?
The costs to remodel a bathroom in Seattle vary significantly based on the extent of updates needed and desired. A light refresh focusing on one or two areas like updating faucets and hardware or installing new flooring can easily cost between $5,000 to $10,000. Completely overhauling a space with fresh fixtures, cabinetry, tiling and hardware typically ranges from $20,000 to $50,000 depending on materials choices. High-end baths complete with custom detailing and premium finishes often push above $100,000.
To rein in costs, focus your small bathroom remodel Seattle budget on making the biggest impact with the highest-utility dollars spent. Choose durable, mid-range budget materials where possible instead of premium fixtures with designer price tags.
Proper planning combined with targeted spending around efficiency, function and comfort against aesthetics can help you maximize results from every penny spent on renovating your space. With thoughtful research, even modest budgets often secure dramatic transformations that feel more expensive than they are.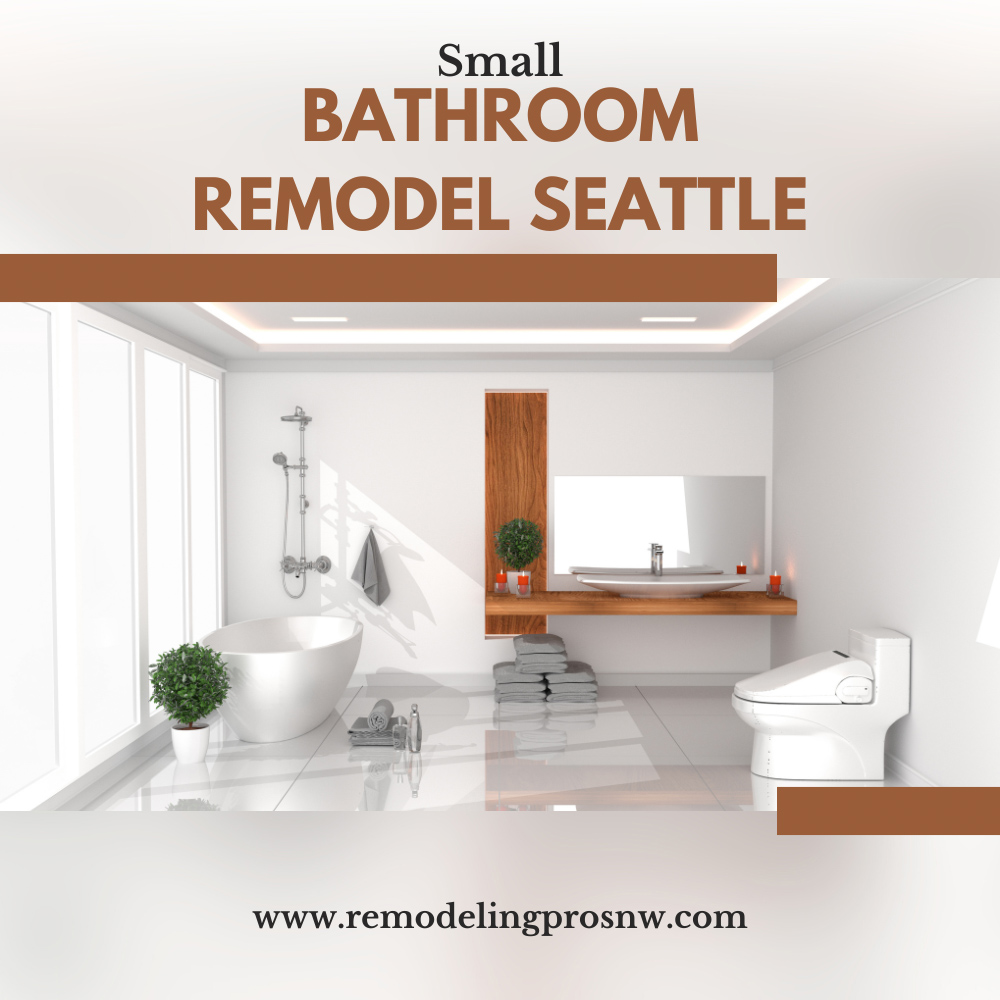 Simple Upgrades for Your Small Bathroom Remodel Seattle
Tired of a tired bathroom? Refresh your small space on a budget through inexpensive updates that yield a big impact and immediate gratification. For under $5k, simple fixture swaps, creative storage solutions, and light surface refreshes offer fast, affordable ways to immediately transform a cramped, dated bathroom into an inspired hideaway.
Let's explore easy upgrade ideas like frameless shower enclosures, stackable storage towers, and peel-and-stick wall tiles that maximize function, comfort and beauty within tight budget limits – breathing new life into your intimate space through simple solutions for maximum effect.
Using Frameless Shower Enclosures
Frameless shower enclosures are an affordable, practical solution for maximizing space and function in a small bathroom remodel under $5k. Here are the basics:
Materials – Frameless enclosures use transparent glass without metal framing, gaining you 2-3 precious inches of space. Glass for under $5k tends to be semi-frameless rather than fully.

Installation – Full glass panels slide into channels set in the walls and floor, requiring demolition and waterproofing. For budget concerns, easy-to-install semi-custom options are best.

Design – Frameless allows more creative layouts and placements of fixtures within the space. Think corner controls and multiple shower heads for a resort-like retreat.

Upkeep – Without grout lines, frameless enclosures are easier to clean but require resealing every 5 years to prevent leakage. Make sure doors open outward to avoid damage.

Cost – Expect to pay $1,500-$3,500 for a semi-custom enclosure within a $5k budget. Opt for safety glass and budget for waterproofing to ensure longevity over cost.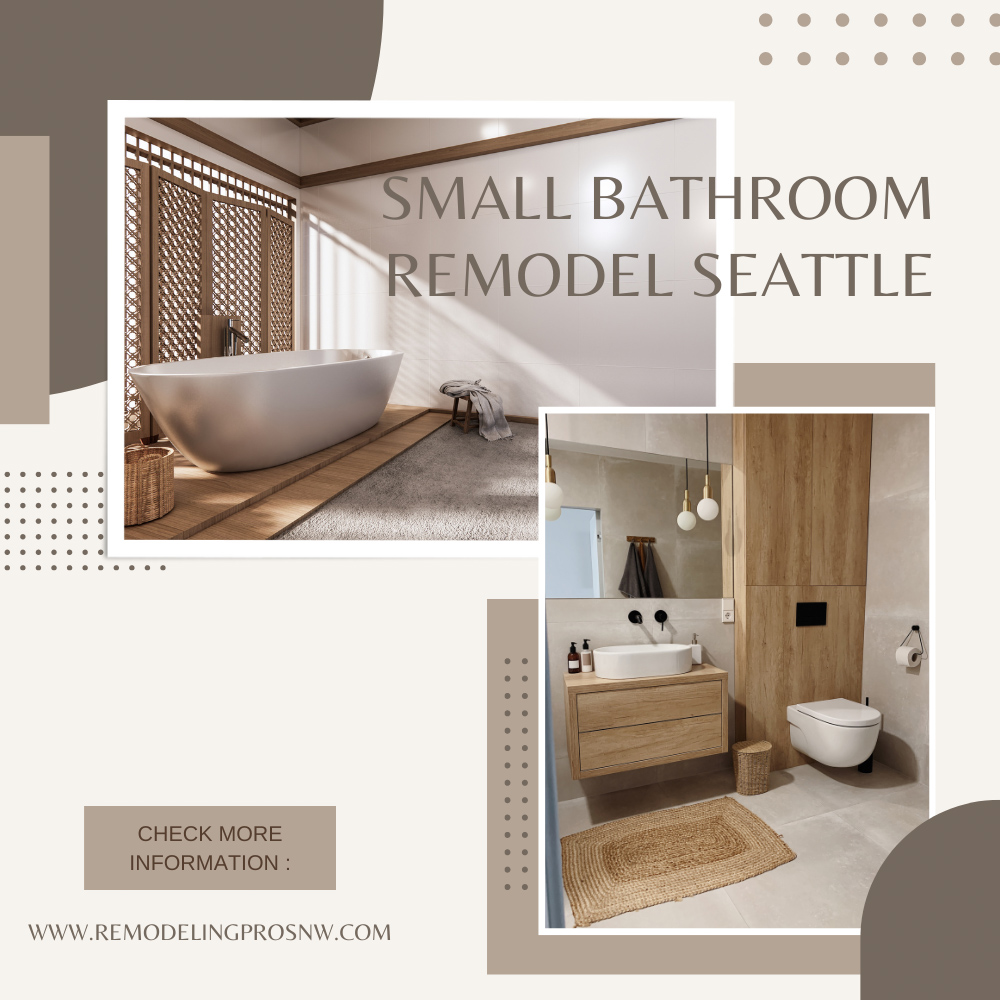 Using Stackable Storage Towers
Stackable storage towers are a clever, budget-friendly solution for small bathroom remodels with a savings budget. Here are the basics:
Design – Towers come in different shapes and sizes to fit corners and niches. Choose open or with doors depending on clutter.

Materials – Acrylic, powder-coated metal and wood options are most durable for wet areas. Avoid particleboard that absorbs moisture.

Space – Stackable design allows flexible placement and maximizes the vertical square footage of limited spaces.

Organization – Use trays, bins and narrow shelves within towers for sorting toiletries and supplies by size, type and frequency of use.

Style -Coordinate tower finish with existing hardware for seamless aesthetics or contrast for visual interest.

Cost – Expect to pay $150-$500 for a quality stackable storage tower within a $5k budget. Bulkier, custom made towers cost more.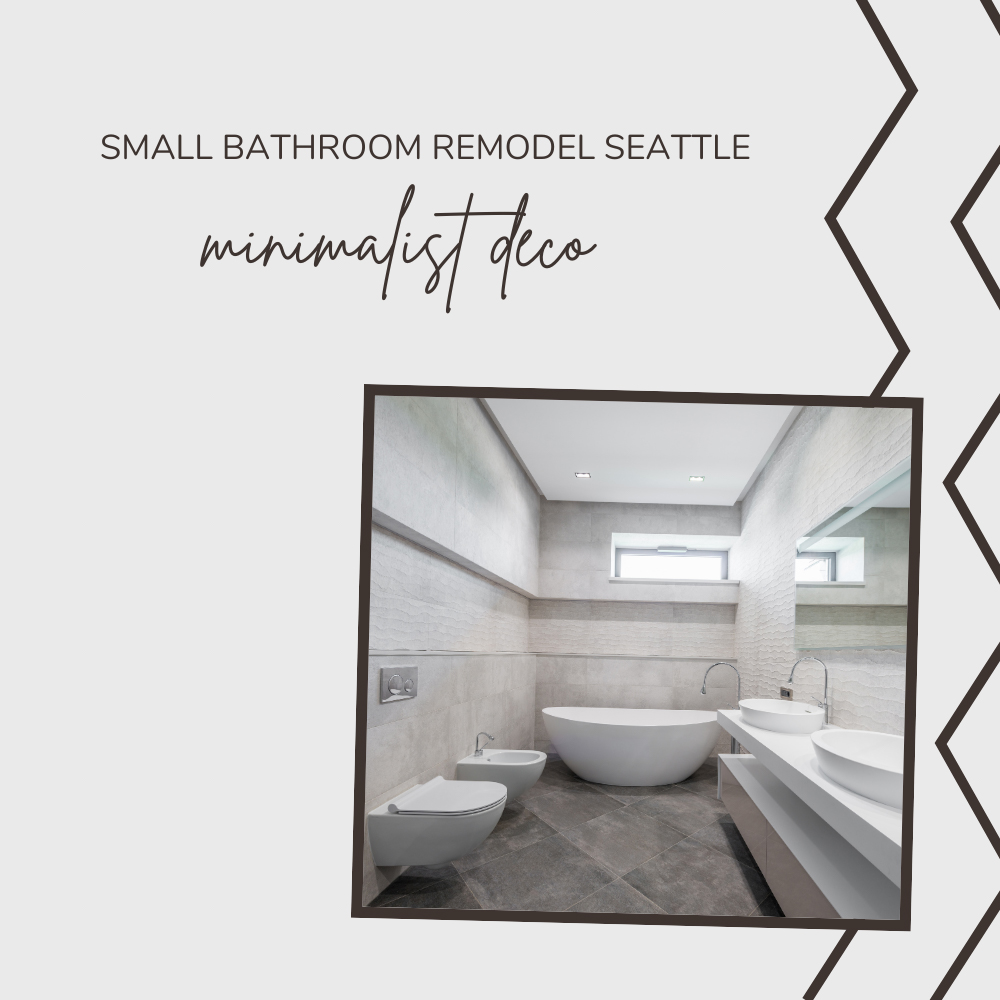 Using Peel-and-stick Wall Tiles
Peel-and-stick wall tiles are an easy, affordable solution for transforming your small bathroom. Here's why you should use it for small bathroom remodeling:
Application – Tiles simply peel off the backing and stick to clean dry surfaces. No cutting, grouting or messy adhesives are required.

Design – Tons of styles from solid colors to realistic stone and wood resemble real tile at a fraction of the cost and installation hassle.

Upkeep – Water-resistant, peel-and-stick tiles are easy to wipe clean so long as the surface stays dry behind.

Cost – Expect to pay $2-$5 per square foot depending on design, totaling $200-$500 for larger bathrooms within budget.

Durability – While not permanent, quality tiles hold up well for 5+ years when adhered correctly to smooth, non-textured walls.

Limitations- Seams may show over time as tiles can slowly peel up. Not ideal for flooring due to traffic.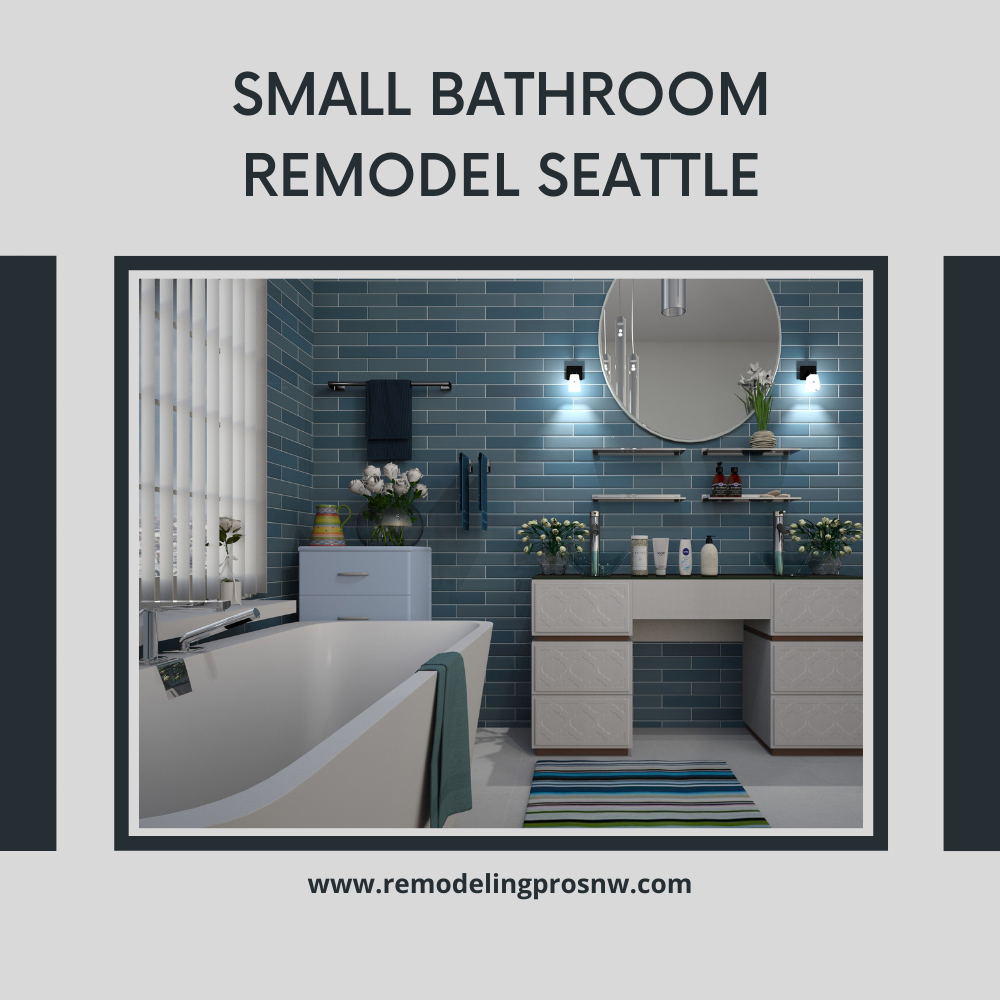 Choose Remodeling Pros NW for Your Upcoming Bathroom Remodeling Plan
Remodeling Pros NW ensures hassle-free satisfaction for any bathroom upgrade – especially small space transformations on limited budgets.
From the moment you come to us, you'll work directly with certified remodeling experts who simplify the entire process. Choose the materials wisely for maximizing space within constraints. Execute the vision efficiently through precise planning from project kickoff through final inspection.
With many choices overwhelming homeowners today, bathroom renovations prove especially complex. Opting for Remodeling Pros NW provides clarity, and accountability, and accomplishes results through every step.
Our design professionals focus on solutions absent compromise – unlocking hidden potential in your most intimate room through optimized layout, multi-use storage and durably functional fixtures. You need not weather another day of constraint.
Contact us today to finally fulfill the simple luxury of greater comfort within tight quarters through a customized small bathroom remodel handled by a master team, on time and on budget.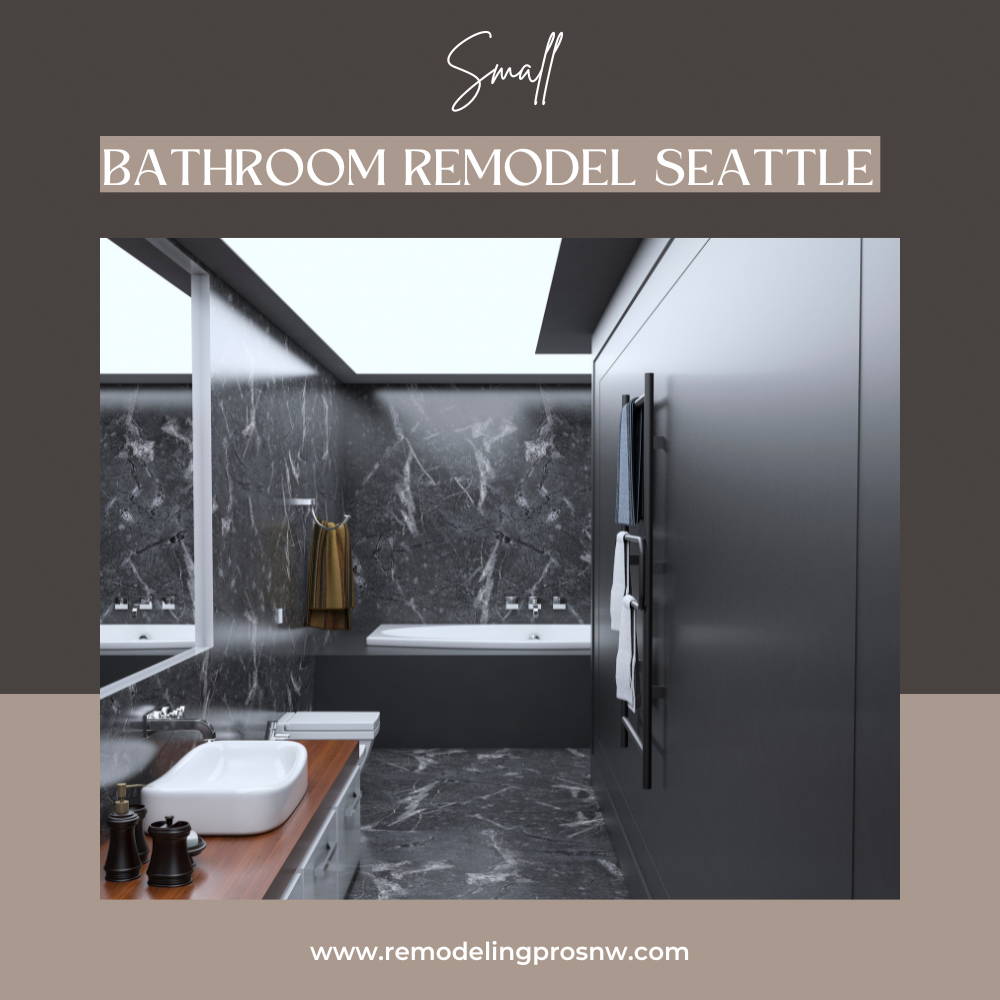 A targeted small bathroom remodel Seattle focused on maximizing function within constraints represents an opportunity to transform any cramped, dated space into an instantly refreshing retreat well within budget limitations. By partnering with the right supply sources and contractors, any budget-minded homeowner can slowly check off simple projects over time that collectively yield a big visual bang for very little monetary investment. If overwhelmed by where to start, just reach out. We're here to help you make the dream of a perfectly functional small oasis out of a formerly frustrating space a modern reality through a customized small bathroom remodel.