Finding the right small bathroom remodel contractors near me to completely overhaul your smallest bathroom can be daunting. With so many options popping up in search results and next to impossible to vet each business, where do you even start? The key is to do some research, ask the right questions, and compare multiple bids. Focus on contractors with a good track record, positive reviews, and experience with projects similar in scale to yours. A specialized team can transform your tiny, outdated bathroom into a spa-like retreat without blowing your budget. Here are the top things to consider when searching for bathroom remodeling contractors to overhaul your compact bathroom on a budget completely.
What Is the Average Cost of a Small Bathroom?
The average cost of remodeling a small bathroom depends on the scope and scale of your renovation. However, in general:
A small basic bathroom remodel, focusing on cosmetic upgrades like painting, replacing lights fixtures, and installing new hardware starts at around $3,000 to $5,000.
Going a step further and adding new flooring, mirrors and replacing sinks, faucets and toilets can cost between $5,000 and $10,000 for a small bathroom around 50 square feet.
More extensive remodels that involve moving plumbing lines, adding new tiling, replacing the shower/tub, adding storage and reconfiguring the layout typically range from $10,000 to $20,000 for a small 50 to 80 square foot bathroom.
Luxury bathroom makeovers with high end materials like marble, customized tiling and cabinetry easily run $20,000 and higher for small bathrooms under 100 square feet.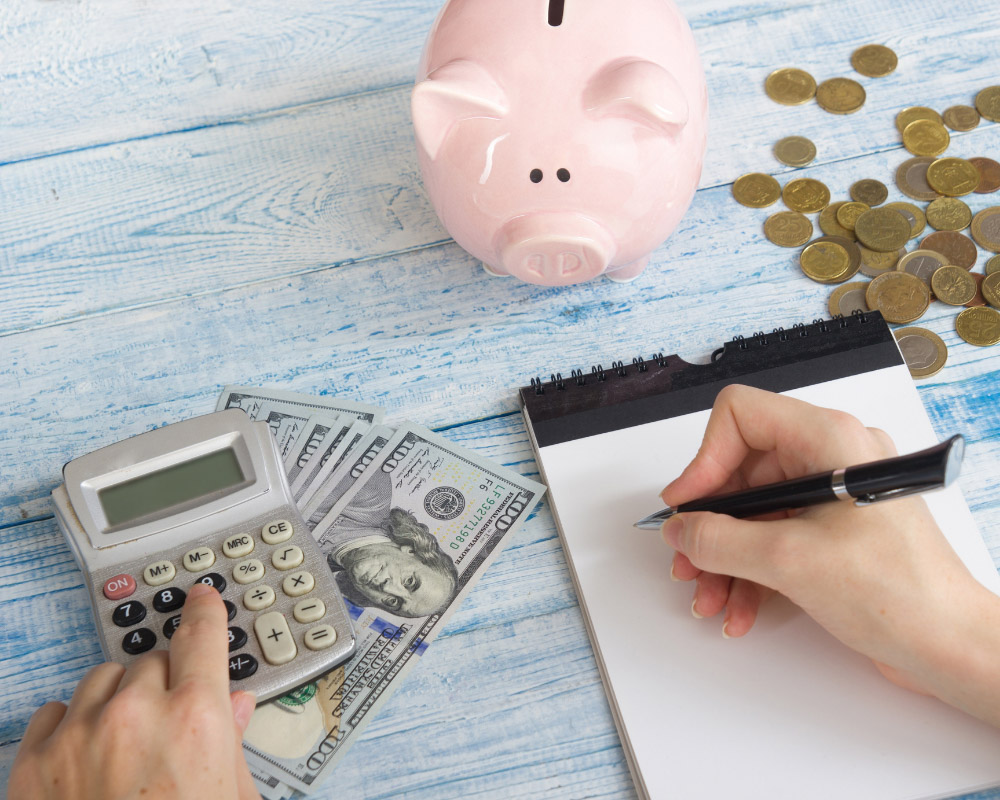 Make a Mediocre Master Bath Sparkle Again with Small Bathroom Remodel Contractors Near Me
Your master bathroom is supposed to be your oasis of calm and luxury, but over time grime and wear has turned it mediocre. Don't settle for so-so – with the help of small bathroom remodel contractors near me, you can transform this important room into your personal spa retreat without breaking the bank. Small changes like adding storage, luxury touches like a new soaker tub, and simple material swaps like tile and fixtures can go a long way.
Contractors who specialize in small bath renovations know the tricks to maximize space and lighting, giving even the most cramped bathroom a feel of open comfort. Get multiple bids and don't hesitate to ask for references – the right team of bathroom remodeling contractor will breathe new life into your master bath and have you feeling like you're on a tropical vacation every morning.
1. Remodeling Pros NW
Redesigning your bathroom can be a challenge, especially if you want to update fixtures, change tile layouts and improve functionality. But with the help of Remodeling Pros NW's experienced team, your bathroom renovation project becomes an enjoyable process.
Remodeling Pros NW understands that your bathroom is an important space where you recharge and refresh each day. Our team of designers, architects and contractors are committed to creating a bathroom retreat that exceeds your expectations.
Whether you want to expand a space, improve accessibility or simply revitalize an outdated bathroom, our team can provide ideas, layouts and materials options tailored to your taste and budget. We offer a full scope of bathroom remodeling services, including:
Custom shower and tub enclosures

New Flooring options

Complete cabinet and drawer replacements

Luxury vanity tops and sinks

Lighting and ventilation upgrades

Instant hot water systems
When you hire Remodeling Pros NW, our priority is your satisfaction and peace of mind. We guarantee high-quality workmanship and professionalism from start to finish.
Contact us today for a free consultation and quote. Our team is ready to help transform your bathroom into a spa-like sanctuary you'll love coming home to.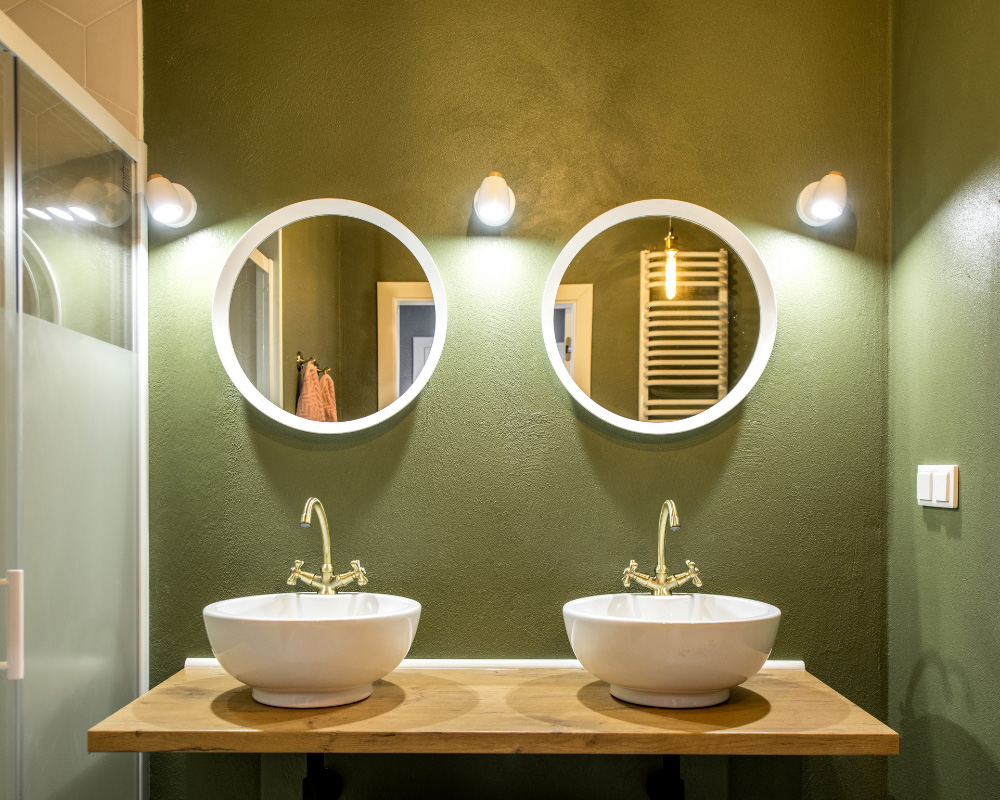 2. HC Remodeling, LLC
When it comes to bathroom renovations, HC Remodeling has the expertise to transform your space into an oasis. Specializing in bathroom remodels for over 15 years, they understand the challenges and opportunities of updating this crucial room.
Their experienced contractors know that a well-designed bathroom renovation goes beyond just replacing fixtures and flooring. It's about improving function, accessibility and aesthetics to create a personal retreat you'll love for years to come.
HC Remodeling works closely with you from the early planning stages to the final installation. They'll discuss your needs and priorities, provide design and material recommendations that fit your lifestyle and budget, and oversee every step of the process to ensure your vision becomes reality.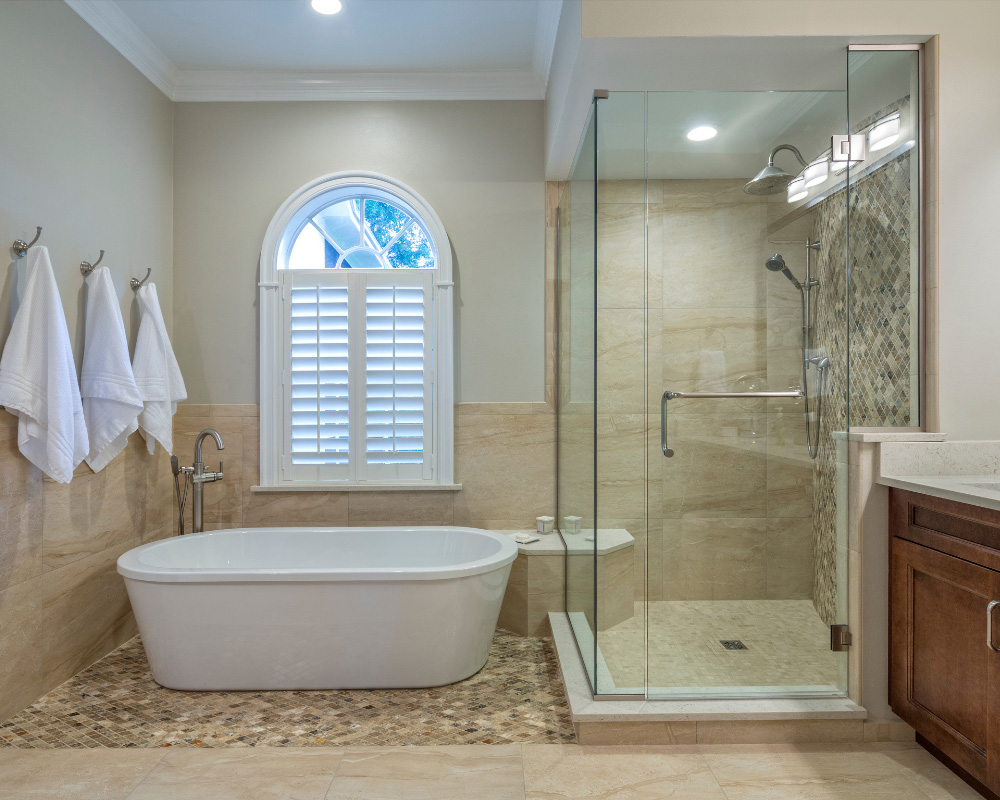 3. Shepel Homes
Their dedicated bathroom specialists listen closely to uncover your vision, then provide expert recommendations to maximize function, comfort and aesthetics. Along with beautiful cabinetry and fixtures selections, they ensure the layout works seamlessly to fit your lifestyle.
During construction, Shepel Homes' attention to detail translates to higher quality finishes and craftsmanship. They have the expertise and resources to complete complex bathroom transformations while minimizing disruptions.
From custom walk-in showers and soaking tubs to double vanities and built-in storage solutions, Shepel Homes can bring your dream bathroom renovation to life. Their design and planning services, backed by nearly two decades of experience, help ensure your remodel stays within budget while exceeding your expectations for style and comfort.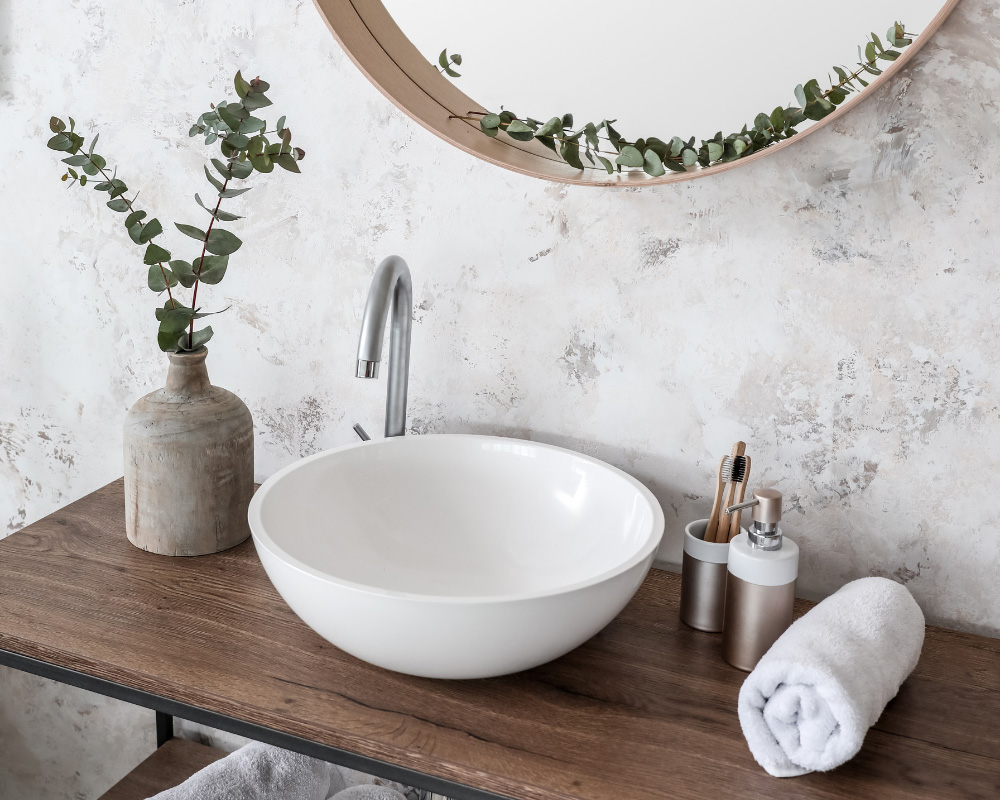 4. Carlson Construction NW LLC
Carlson Construction NW LLC understands the importance of creating a functional and stylish bathroom retreat. Their experienced team can transform any space into a luxury oasis with calm, soothing vibes.
Carlson Construction can rejuvenate tired bathrooms with expert knowledge and craftsmanship. From custom tiled showers, extended vanities and creative storage solutions to high-end fixtures and materials, their bathroom specialists deliver quality results. Attention to detail and careful planning ensure a smoother remodel with minimal disruptions. Contact them to discuss your bathroom renovation goals and get estimates for creating your ultimate retreat.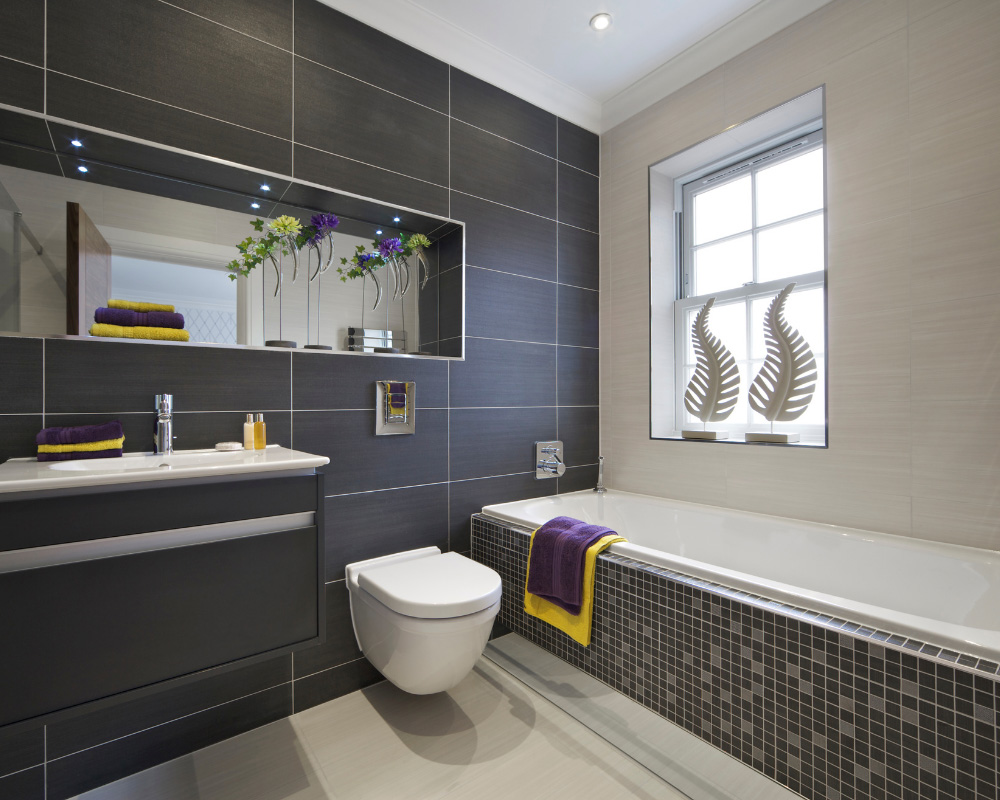 5. ImprovingWA
Specializing in bathroom renovations, ImprovingWA's certified professionals have the expertise and creativity to bring your vision to life. Their custom designs optimize functionality, efficiency and aesthetics while fitting your budget.
High-quality materials, trade connections and attention to detail translate to a more comfortable and enjoyable bathroom renovation experience. Contact ImprovingWA to discuss your goals – their experienced team looks forward to helping you realize the bathroom of your dreams.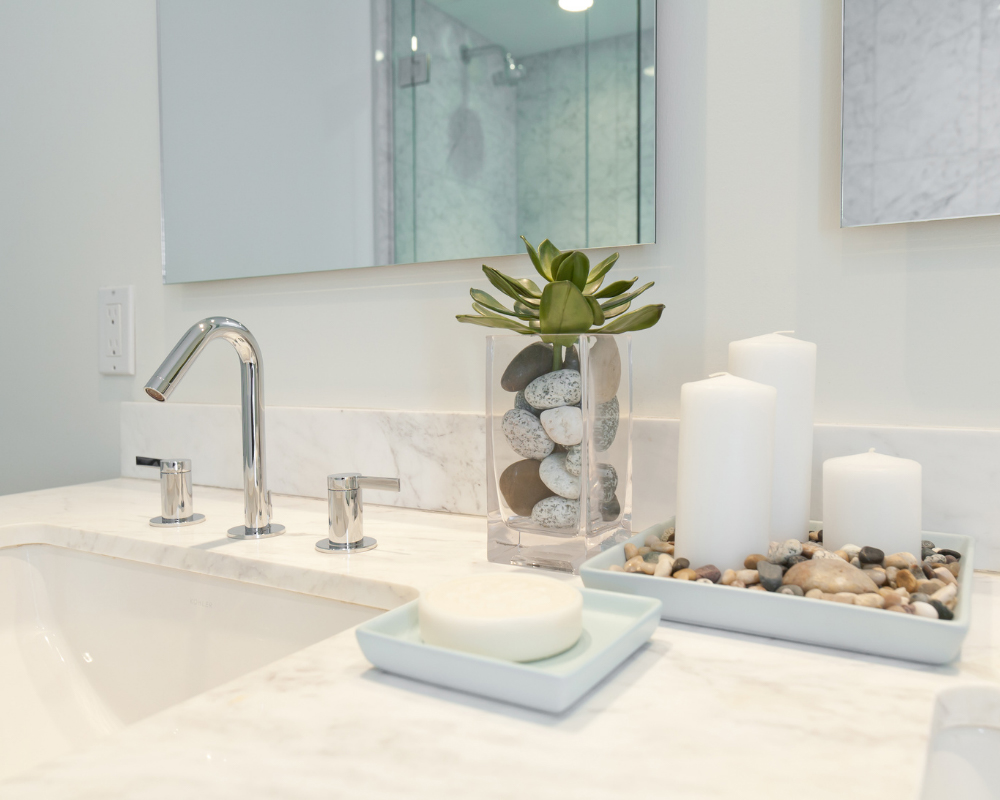 With so many small bathroom remodel contractors near me to choose from, finding the right fit can be challenging. But by doing your research, comparing options, and vetting references, you can ensure the team you hire understands your vision, budget and timeline. A reputable contractor will listen closely, offer creative solutions within your means, and oversee the remodel process transparently. Though the project may take some time and effort, working with the right bathroom remodeling contractors can transform even your smallest bathroom into an oasis you'll enjoy for years to come. Start your search today – with the right team on board, your new bathroom retreat is closer than you think!