Shaker Cabinet Doors – the Simplest Things to Make Your Kitchen Shine
Meta Des: Are you looking for shaker cabinet doors ideas to remodel your kitchen or shop for a new kitchen? Make a difference with our unique ideas
Shaker cabinet doors are undoubtedly the most popular choice for kitchens. Here is a brief explanation if you're not sure what they are. Five flat sections make up the fronts: a four-piece frame surrounding a recessed center slab. It is an amazingly straightforward design that looks well in any type of kitchen, whether it be a classic or modern farmhouse.
Call Remodeling Pros NW TODAY for a free consultation at (206) 617 6607!
What Is a Shaker Cabinet Doors Style?
Homeowners and interior designers all around the world are familiar with and adore Shaker cabinet doors. A shaker door differs from a raised panel door by having four rails and a flat middle panel inside edge.
Replacement shaker cabinet doors of high quality may transform your kitchen and update your house in one of the most effective ways.
Detailed vs. Simple Shaker Doors
Because of their simple lines and timeless appearance, shaker cabinet doors have been around for hundreds of years and are still a popular design option.
They can complete your kitchen cabinets regardless of the design you're going for because they are available in a range of colors and finishes.
In the modern, farmhouse, or Scandinavian kitchens, where the clean, basic lines are appreciated, the shaker cabinet door style is frequently encountered. By including extra elements, shaker cabinet doors may also be modified for more traditional and transitional interiors.
Shaker kitchen cabinet doors may be made to fit into kitchens with more traditional designs by adding an ornamental border or beadboard to the cabinet doors. Additionally, you may put crown molding above your shaker cabinet to quickly add decoration.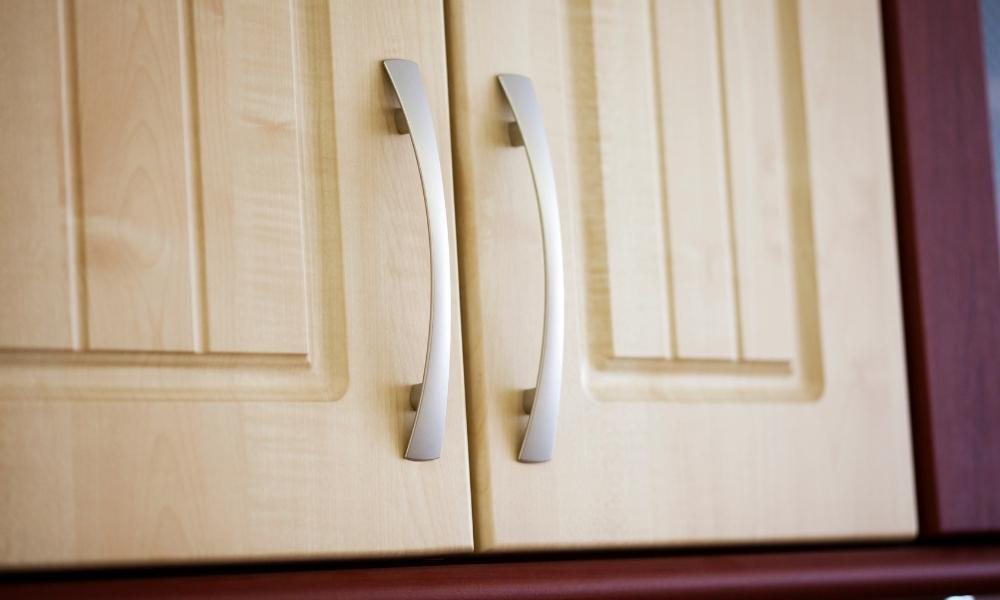 >>> Maybe you're interested: Kitchen Corner Cabinets
Tips for Replacement Shaker Cabinet Doors Offer
Numerous elements, like the size of your room, the design of your kitchen design, and your own preferences, will influence how you decide to decorate it. However, there are some components that truly complement unfinished cabinet doors, so you could choose to use them in your kitchen remodel.
For instance, shaker cabinet doors frequently feature actual wood. The wood species can be left raw or painted, especially in white. This also applies to any free-standing furniture that you would wish to incorporate in your kitchen, such as cabinet doors. Included in this is your kitchen island, which you may utilize to showcase accessories.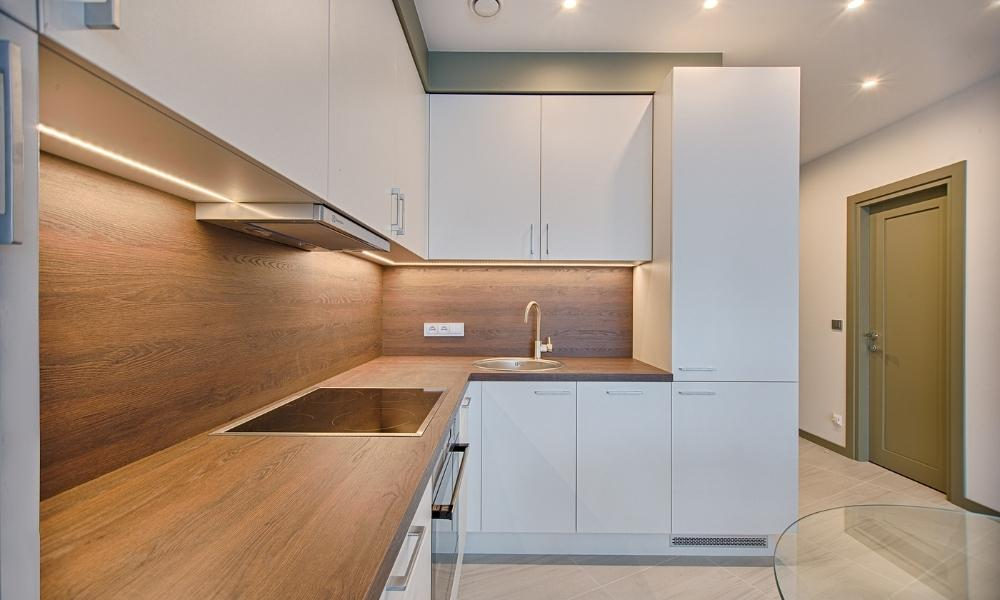 Cabinet Hardware Options in the Shaker Style
There are many possibilities when it comes to designing your kitchen cabinets. Adding the correct hardware to your shaker cabinets is one of the easiest and most efficient methods to change their appearance.
Your shaker cabinet doors will change with the addition of new knobs or pulls, giving them a fresh and distinctive appearance. Here are some pointers for selecting the appropriate cabinet hardware.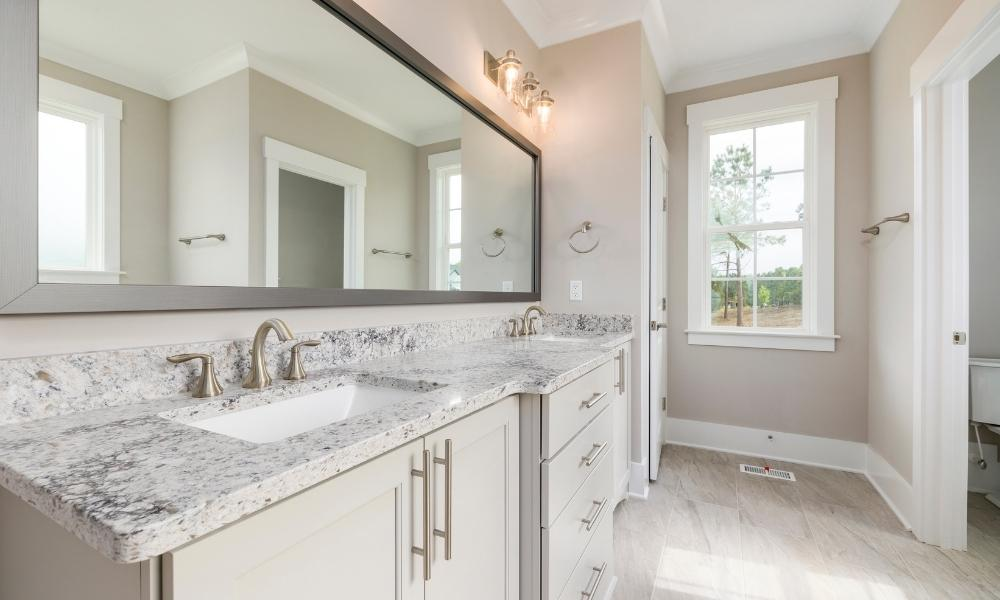 Rustic Kitchens Are the Perfect Setting for Oil-rubbed Bronze
Avoid chrome or stainless steel finishes and opt for items that have a more rustic or farmhouse vibe if you're designing a kitchen with a farmhouse or rustic theme.
The finest finish for these kitchens is oil-rubbed bronze, which may look stunning when combined with white shaker cabinets.
To create a distinctive aesthetic, you may alternate between cup pulls and cabinet latches, or you can use only one type of hardware throughout the room.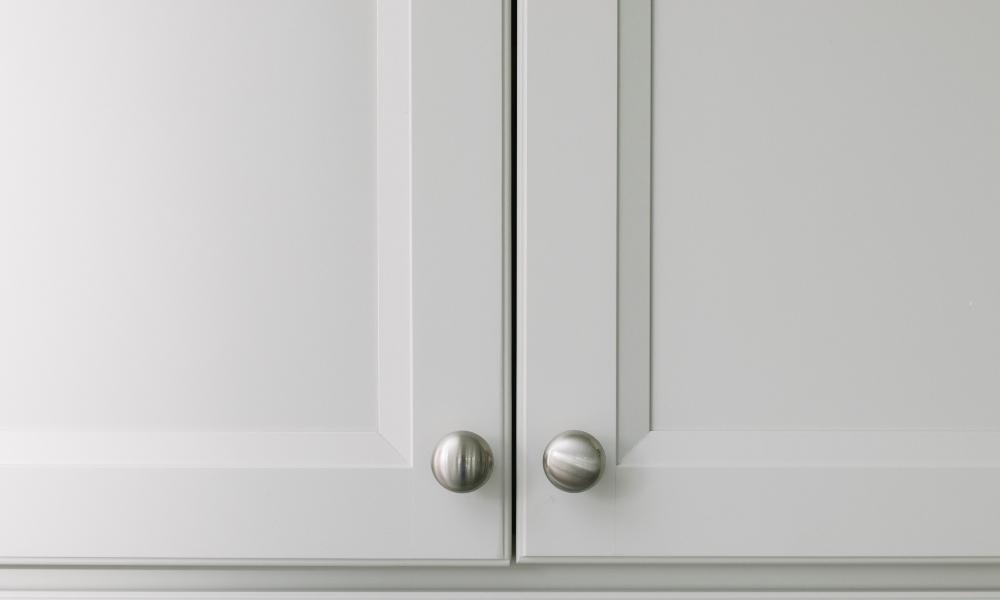 Using Glass Knobs, Create an Elegant Look
You may wish to choose glass knobs if you want to design a more classic kitchen. These are both classy and retro-looking.
You may get a similar aesthetic using acrylic knobs, which are also frequently more inexpensive and more robust than glass options. You might wish to experiment with more elaborate and opulent knobs as well.
A showy piece of hardware may really steal the show when paired with the straightforward shaker cabinet doors without giving your kitchen remodel an overly fussy or garish appearance.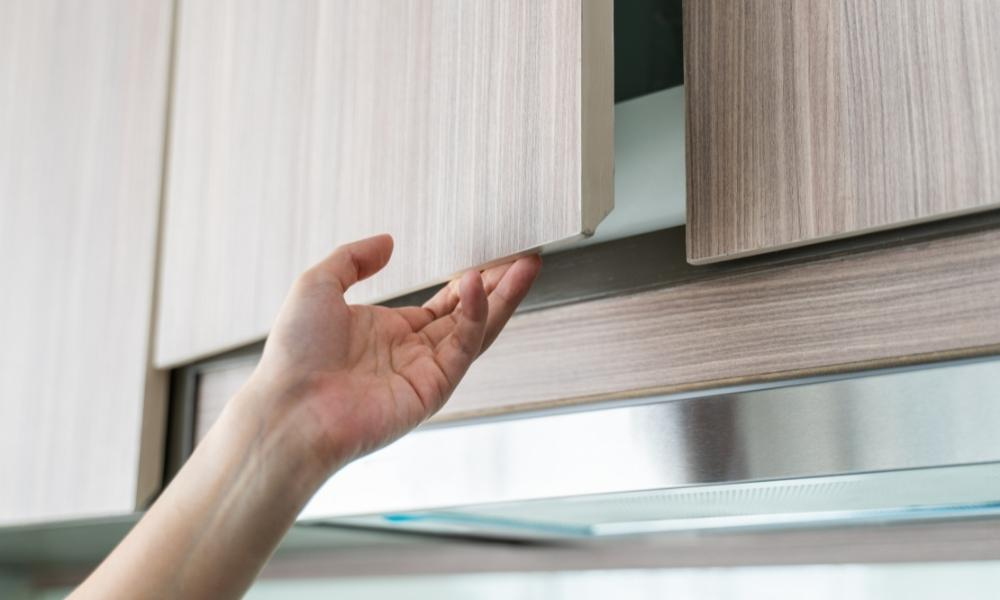 Bar Pulls Are a Traditional Option
The most popular choice for shaker kitchen cabinetry is tubular bar pulls. The pulls are as adaptable as the cabinets themselves, and for aesthetic harmony, the bars will run parallel to the lines of the doors. For tubular pulls, silver is a common option. For a sleek and uniform appearance, use flat bar handles on both cabinet doors and drawers if you want your kitchen to look more modern or contemporary.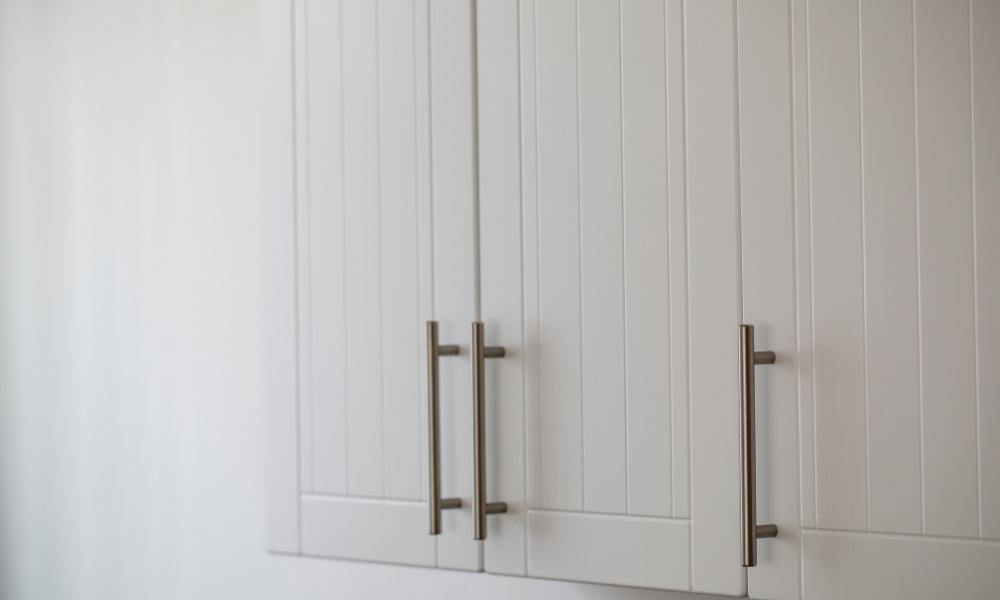 How to Utilize Shaker Cabinet Doors in Your Kitchen
A DIY kitchen cabinet resurfacing project is doable for homeowners with even basic carpentry abilities. You can give your home the shaker style if your kitchen layout works, your cabinet boxes are in good condition, and you have a few simple tools. The fundamental actions in your DIY project for refacing are:
To find your shaker cabinet door style and color, do our free online design questionnaire or see a professional.
Learn how to measure your kitchen for shaker cabinet doors by watching our instructional video.
To calculate and order your shaker doors, use our online order form.
Watch the instructional videos to learn how to complete the DIY cabinet door resurfacing job.
Installed your shaker doors
When finished shaker cabinet doors, raise a glass in honor of the select group of artisans whose signature design style is still in use today.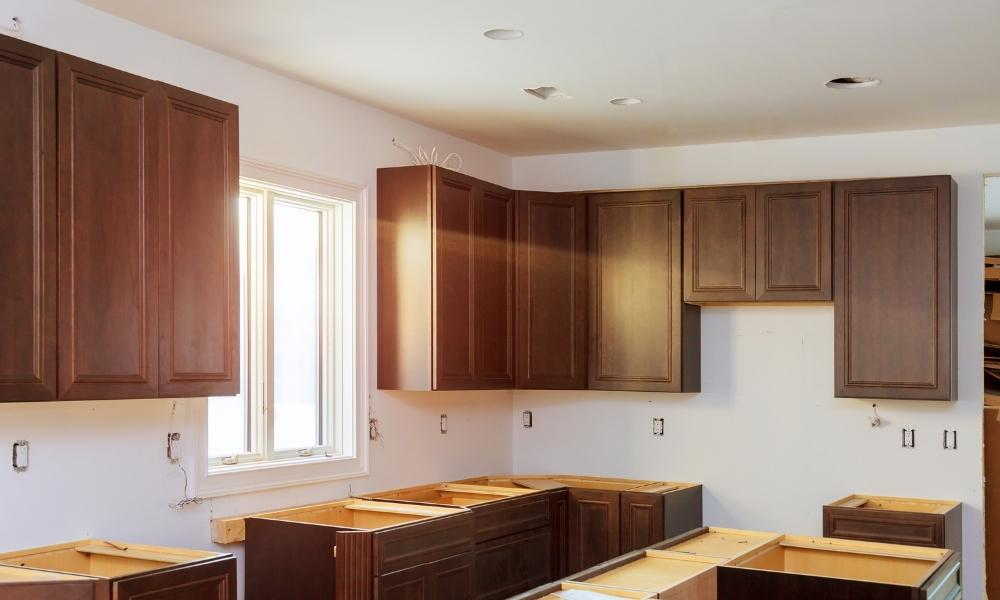 Top Creative Shaker Cabinet Doors Ideas
White Kitchens Are Always Popular
We adore light-filled kitchens. But when it comes to timeless elegance, it's clear that clean, white kitchens are where our hearts truly lie.
Unlike a fashionable makeover, it's a great concept that will endure the test of time. Shaker-inspired cabinet doors are another timeless design element seen in this picture-perfect kitchen by an interior designer.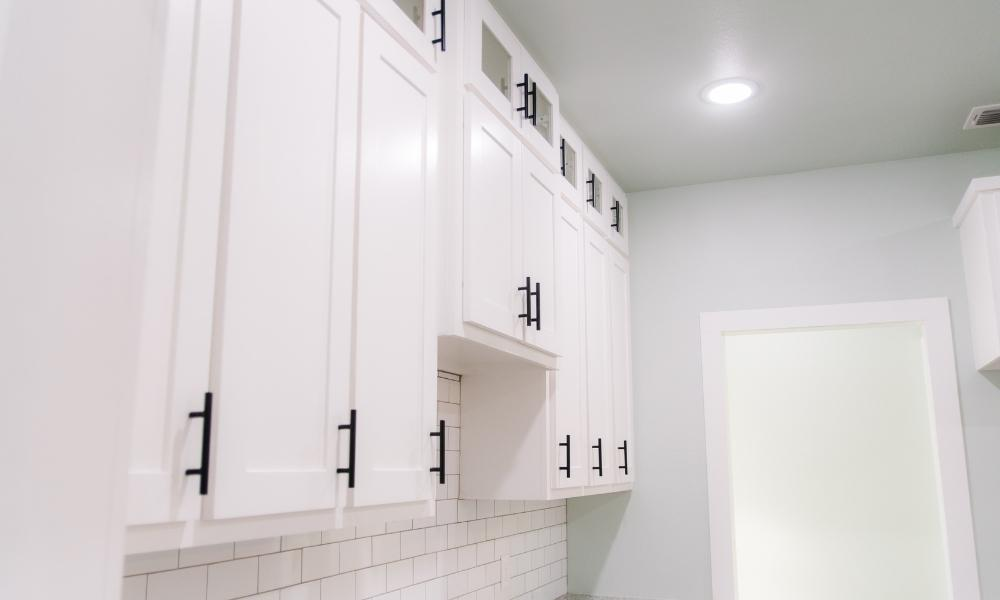 For Major Appliances, Use Fronts with Shaker Inspired Details
Because of its timeless appearance and sharp, clean lines, the shaker cabinet door is incredibly popular.
Shaker cabinet-inspired base cabinets can be beautifully designed. The dishwasher is cleverly hidden on the left by a front that mimics a cabinet door.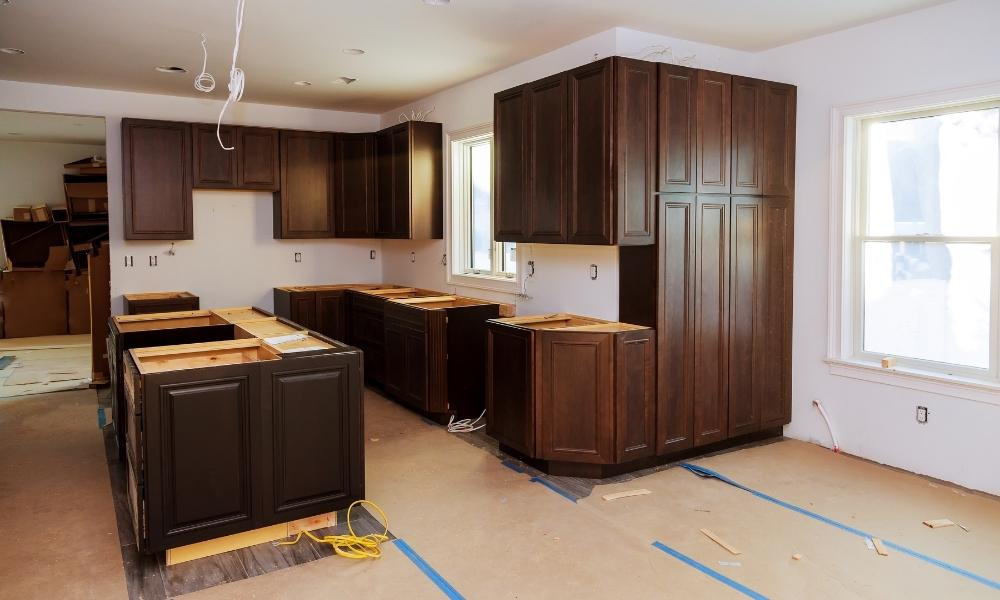 Beadboard Panels on Shaker Style Cabinets
Fans of modern farmhouse decor will adore this lovely concept from professional interior designers.
They added beadboard inserts to this shaker cabinet door in the shaker cabinet style. They provide the contemporary kitchen with a cozy and warm feel.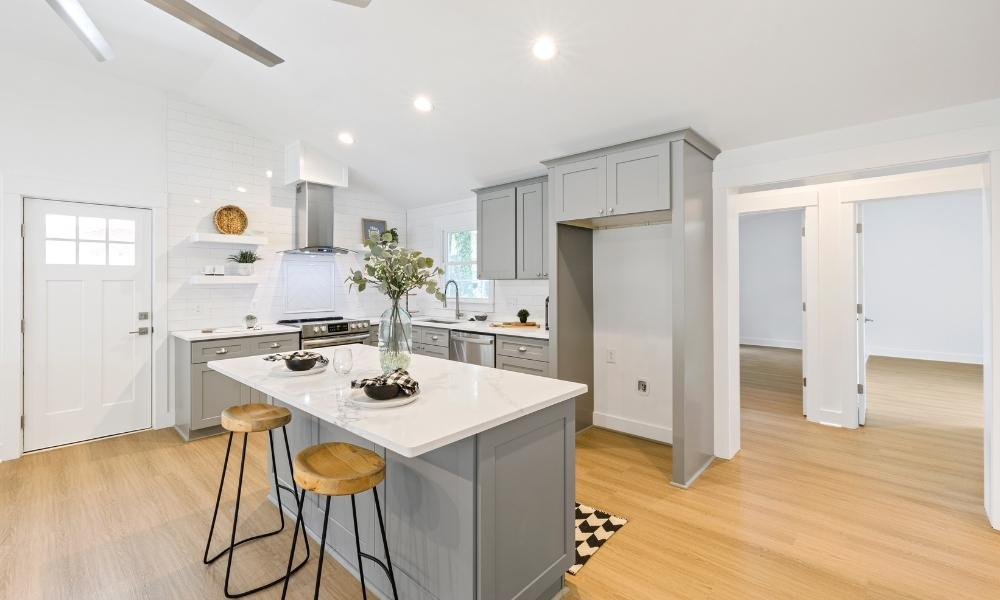 >>> Explore: Buying House Panels
Shaker-like Cabinets that Seem Vintage Kitchen Cabinets in Robin Blue
Shaker cabinet door aesthetic may be painted to any level you like. You can paint color to give your kitchen a retro-inspired touch.
It is exactly like Tiffany Blue, one of our all-time favorite hues. In kitchens with a mid-century modern aesthetic, chrome hardware is standard. The chrome details on the old oven look great with the brushed nickel cabinet knobs.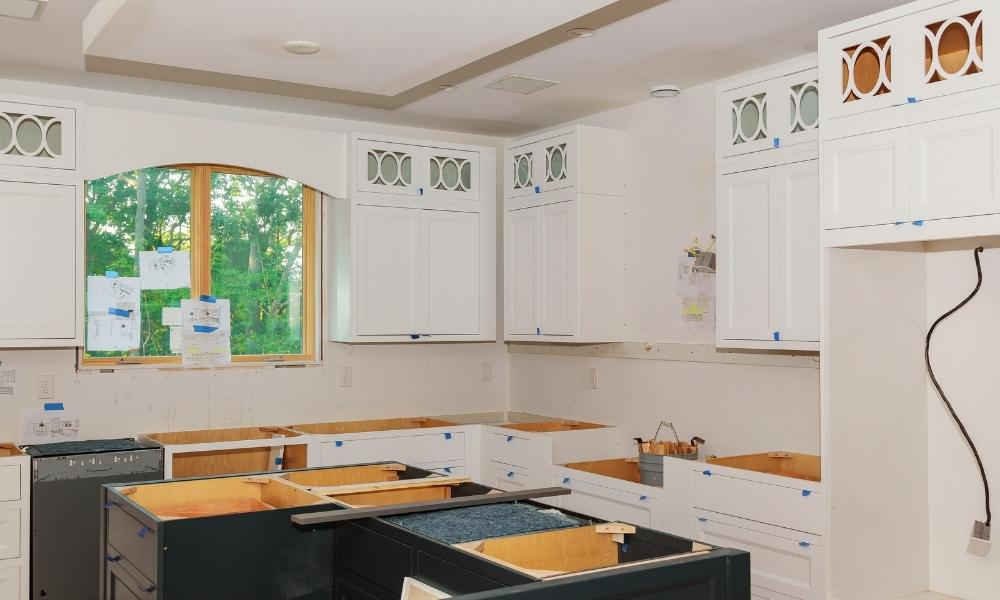 Two-Tone Kitchen with Glass Drawer Fronts Inspired by Shaker
Two adjectives that best define this two-tone kitchen are clean and contemporary.
The shaker cabinet door style may be seen in both the top and bottom cabinets. The glass front choices greatly increase visual appeal by displaying attractive dinnerware.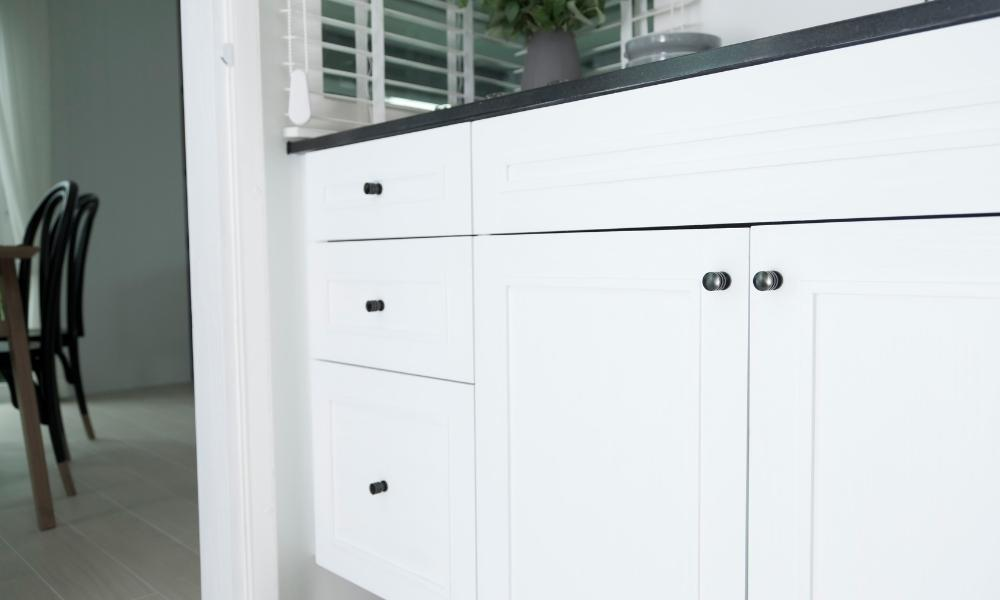 Slab Drawer Fronts on a Pair of Shaker Cabinet Doors Offer
Slab drawer fronts are a common sight in kitchens with shaker cabinet doors. This vibrant kitchen is a great illustration.
Keep in mind how the understated black cabinet knobs perfectly contrast the blue woodwork. The bright appliances and yellow oven are a wonderful way to add your own flair to the kitchen.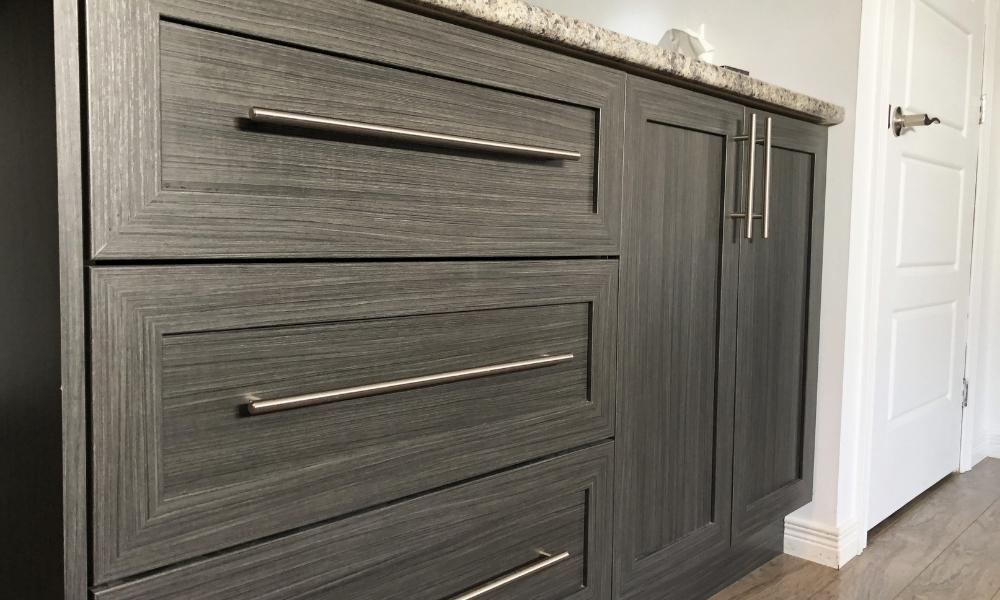 Shaker Base Cabinets in Pairs, Each with Rustic Shelving
Furniture with shaker door influences is renowned for its simple, functional forms. The transitional kitchen features shelves mounted on the wall and base cabinets in a brilliant blue shaker design.
The combination is a really smart, extremely useful concept. What's best? Compared to top cabinets, shelves are often far less expensive to buy and install.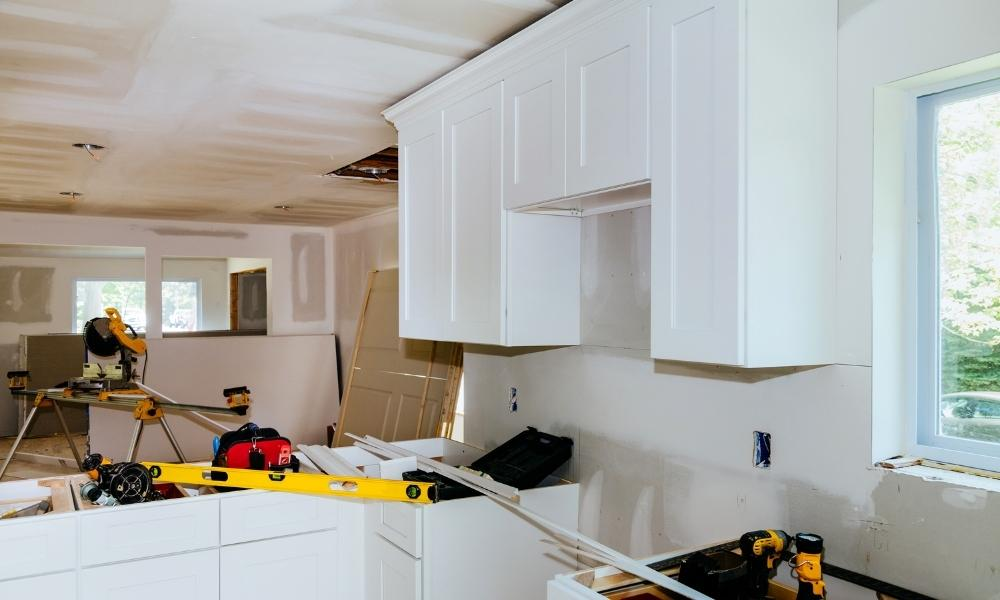 Contemporary Small Kitchen With Classic Features
The greatest small kitchens tend to seem light and uncluttered to many people. Royal blue base cabinets in the shaker cabinet door design are in the two-tone space, which also has dazzling white walls.
The kitchen is filled with traditional elements like an apron front sink and marble countertops, but because of the neutral color palette and sparse cabinets, it seems wonderfully modern.
We believe that every house ought to contain at least one stunning component. The polished copper sink fittings are seen here.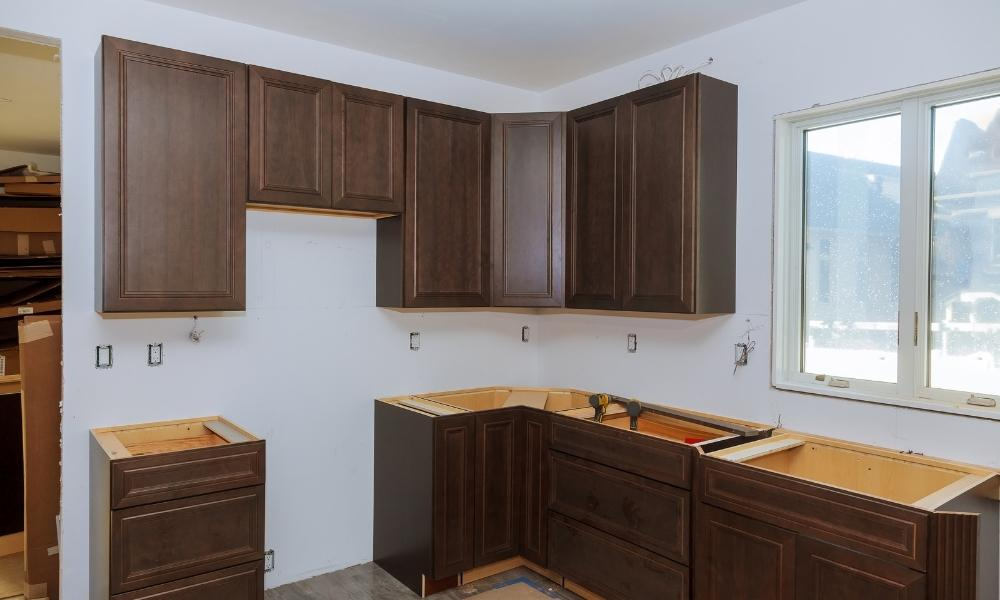 Other Great Design Ideas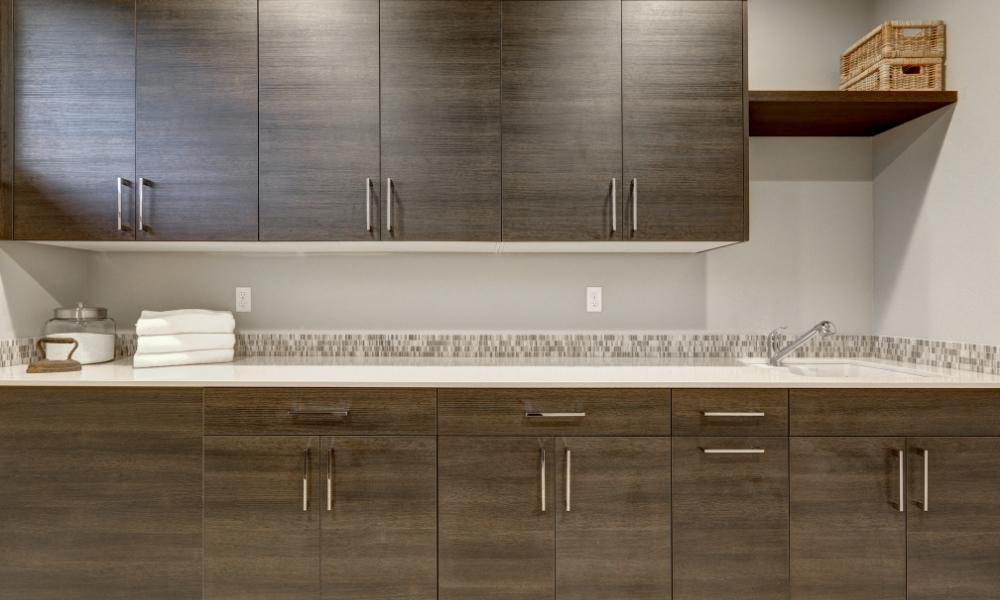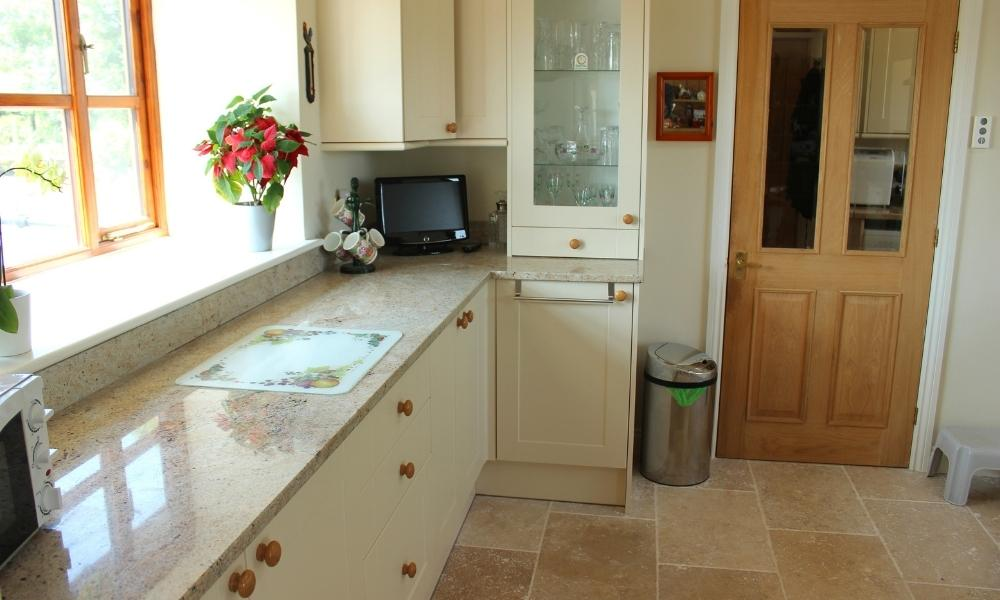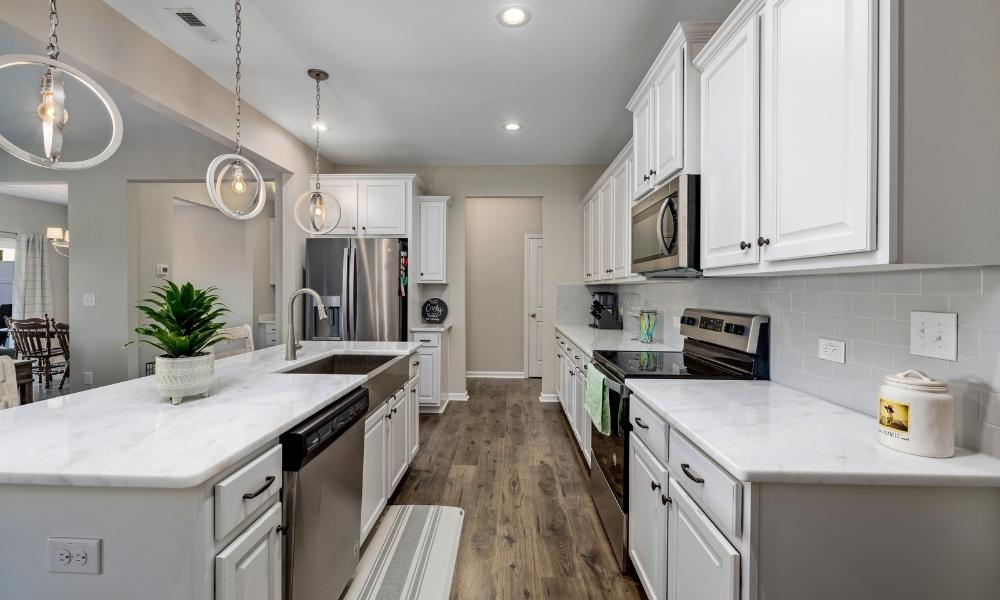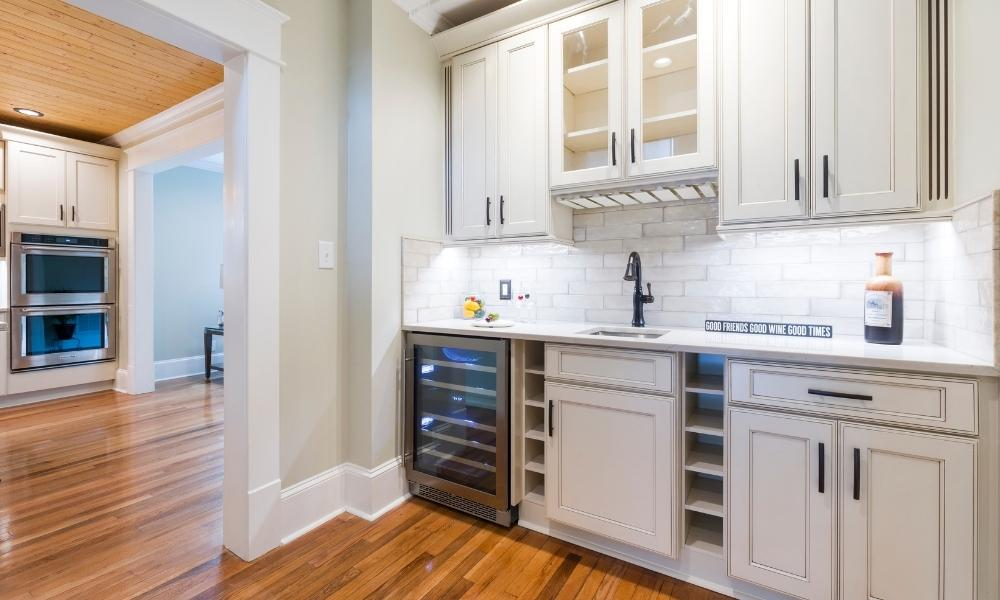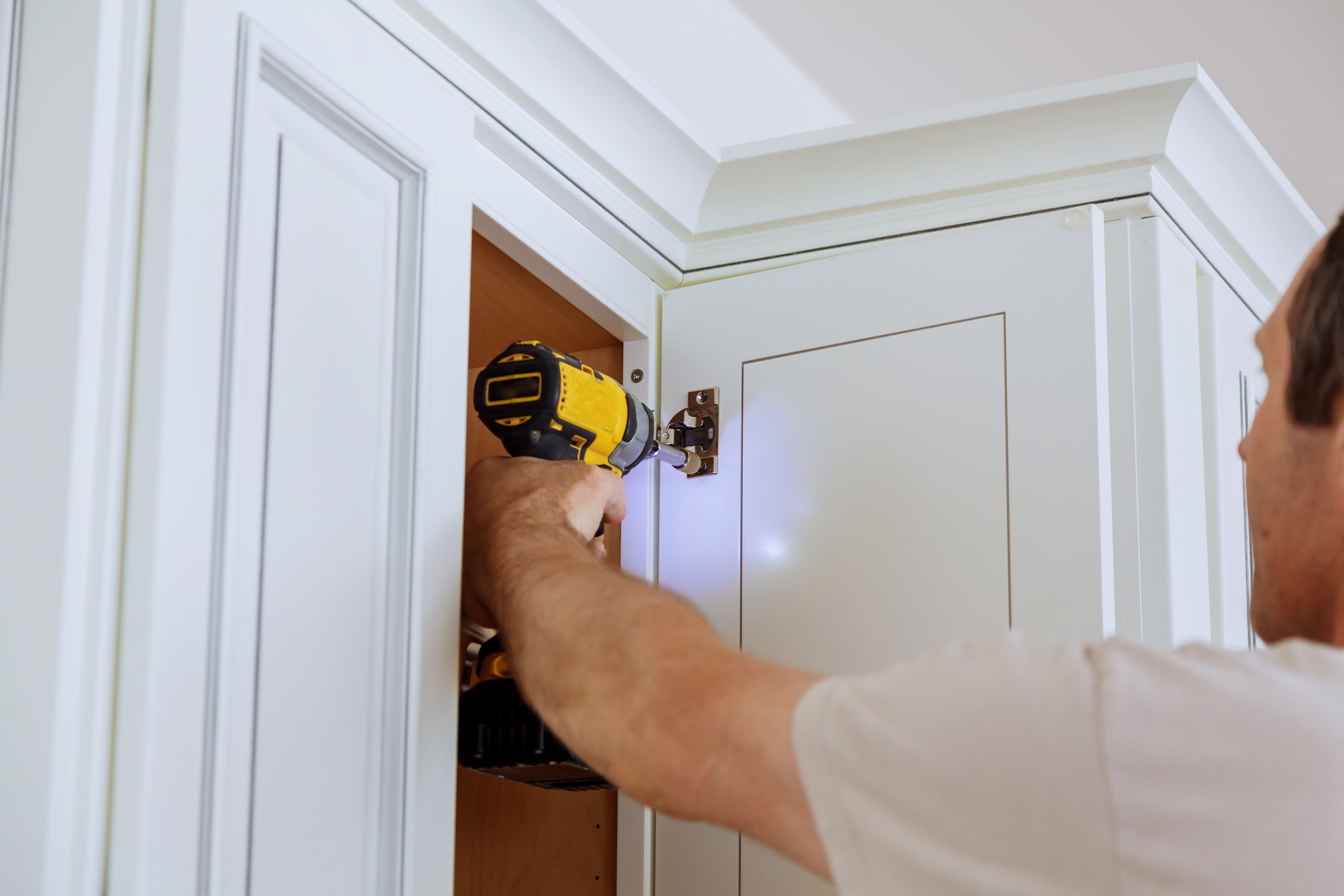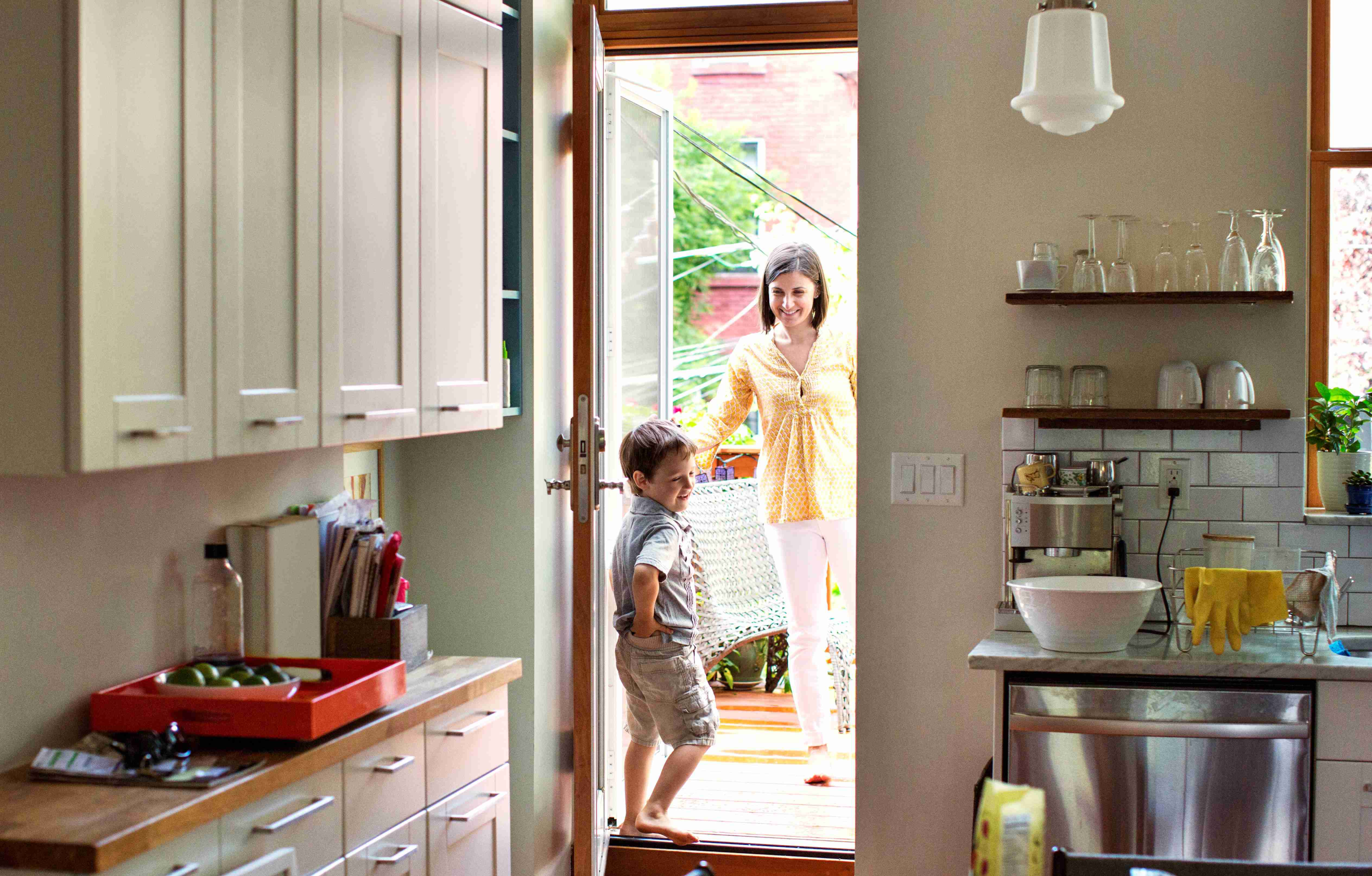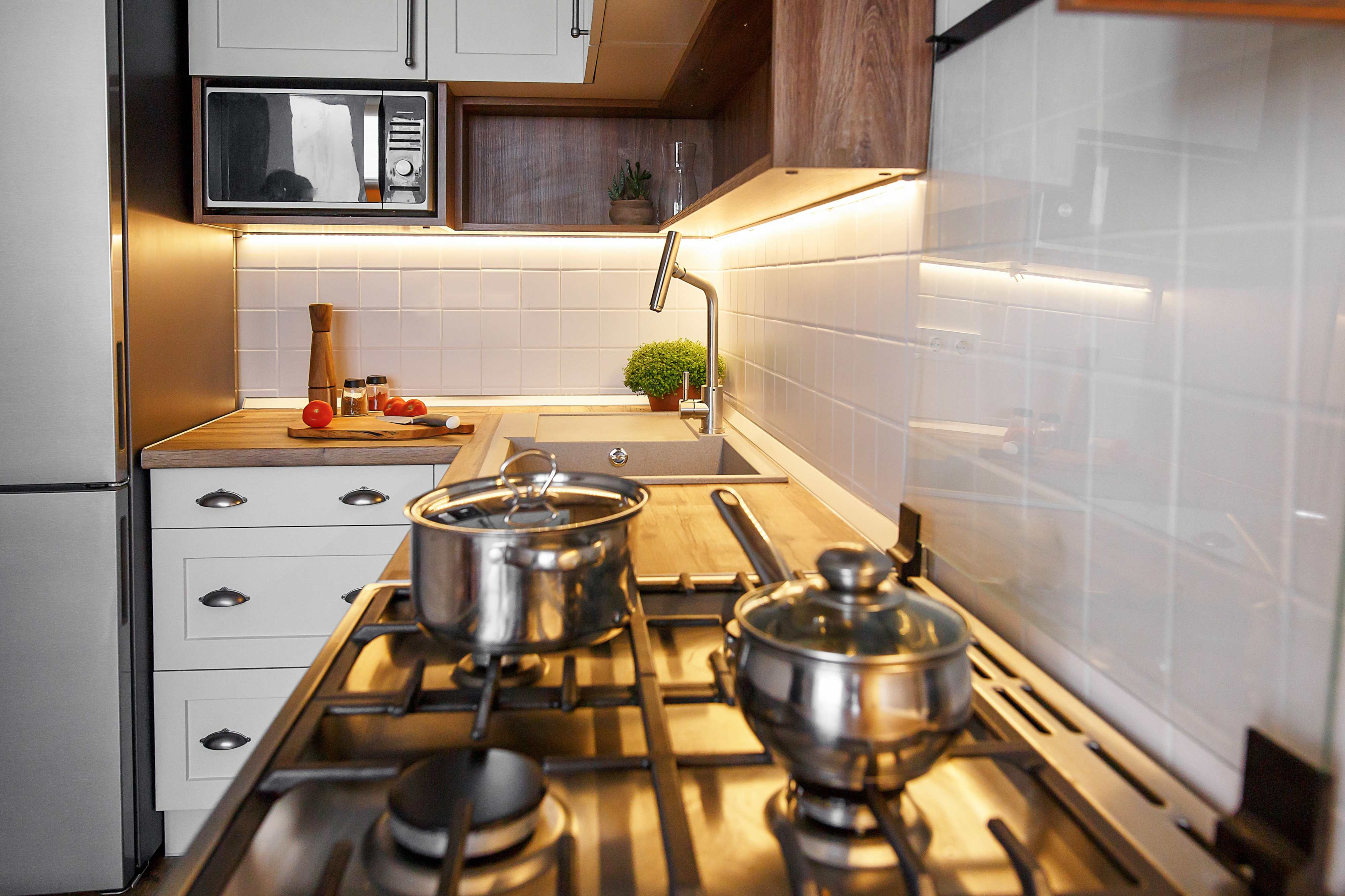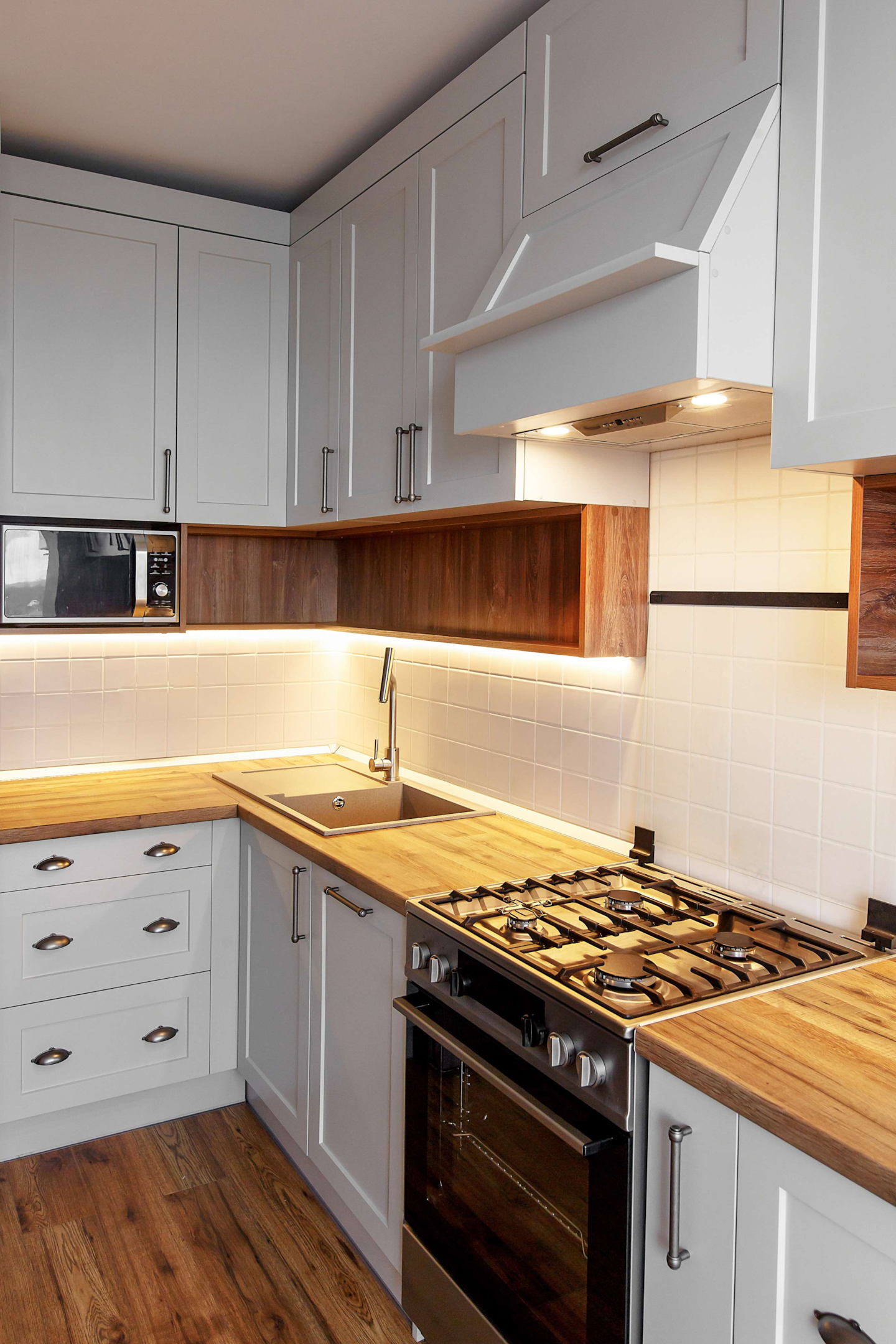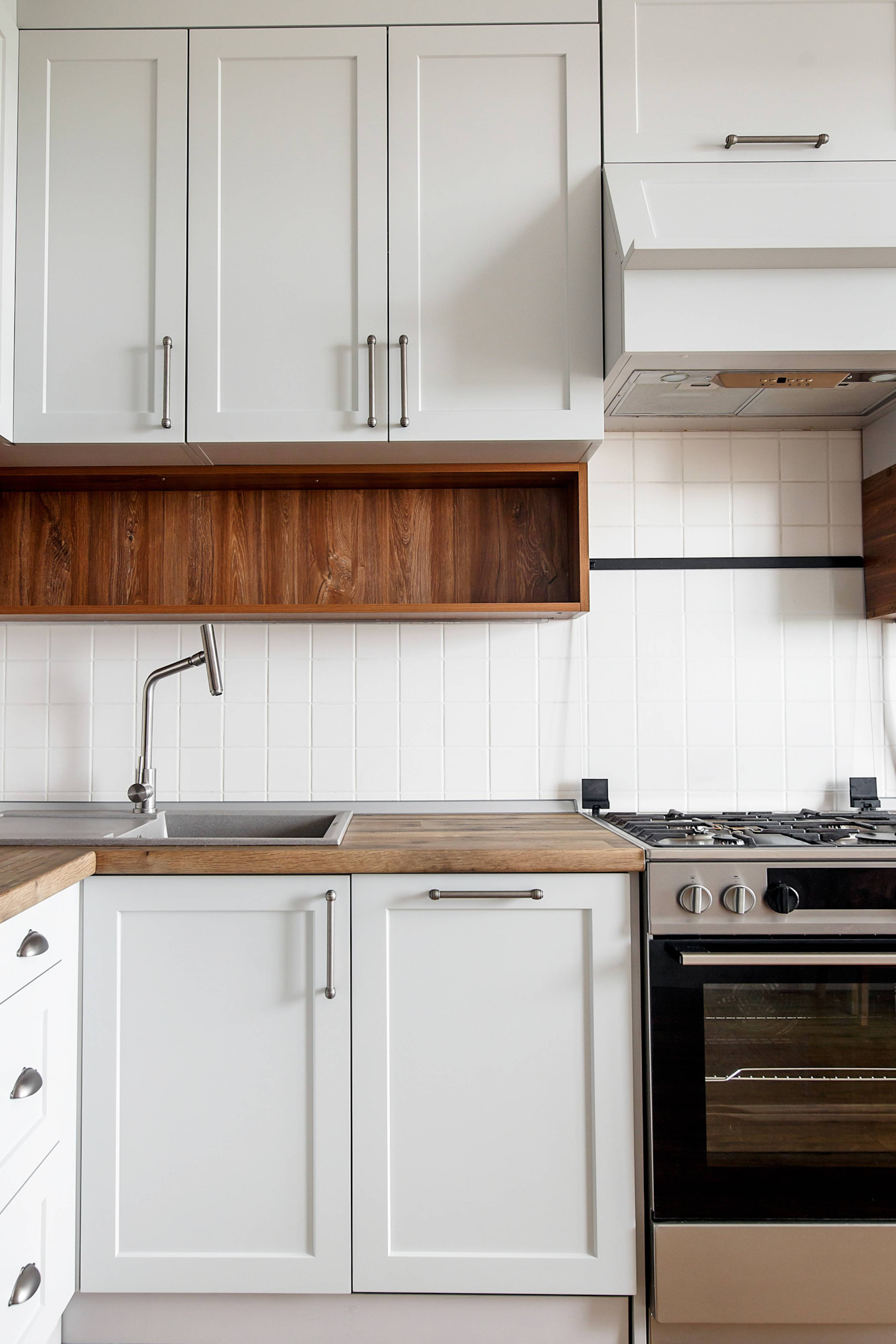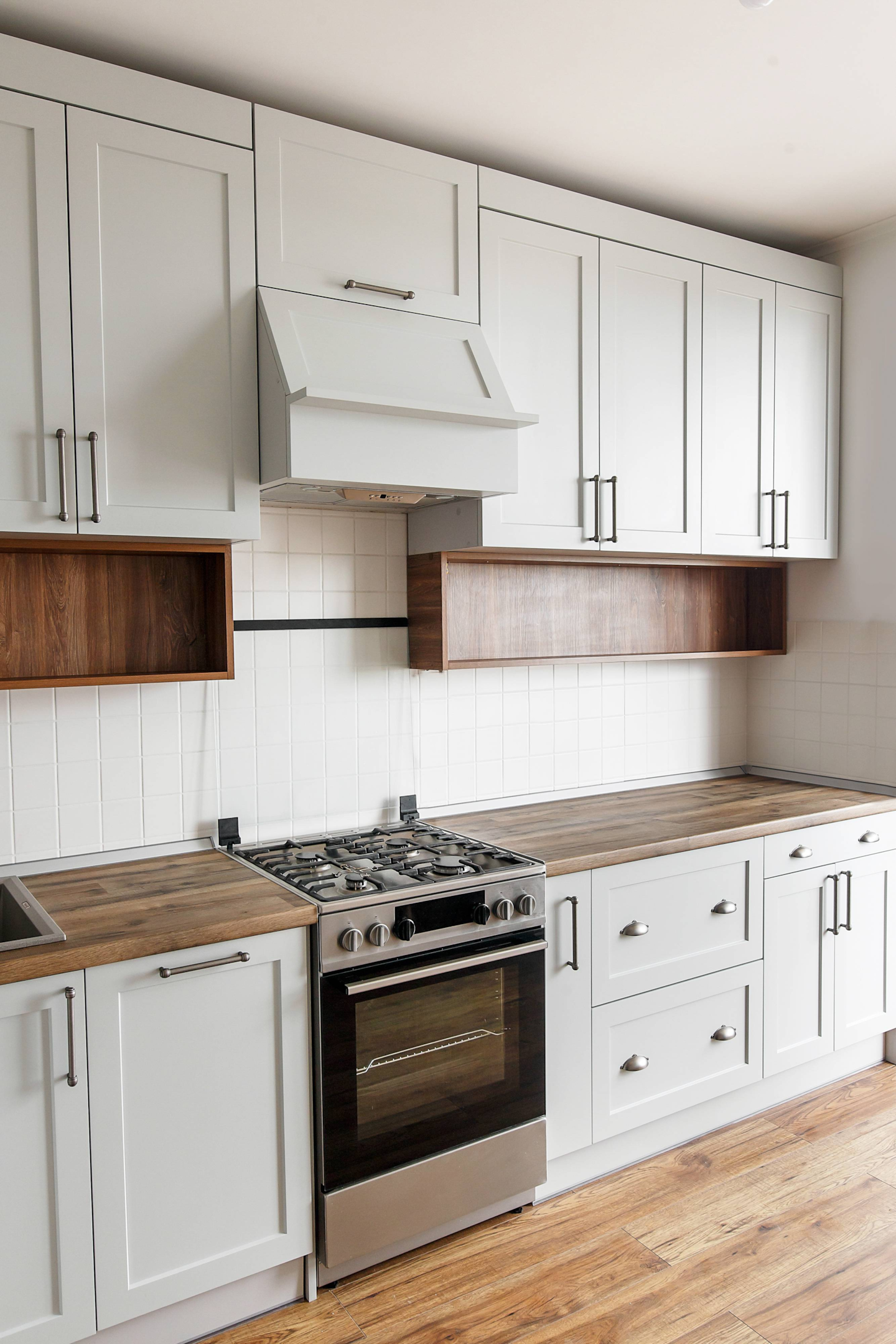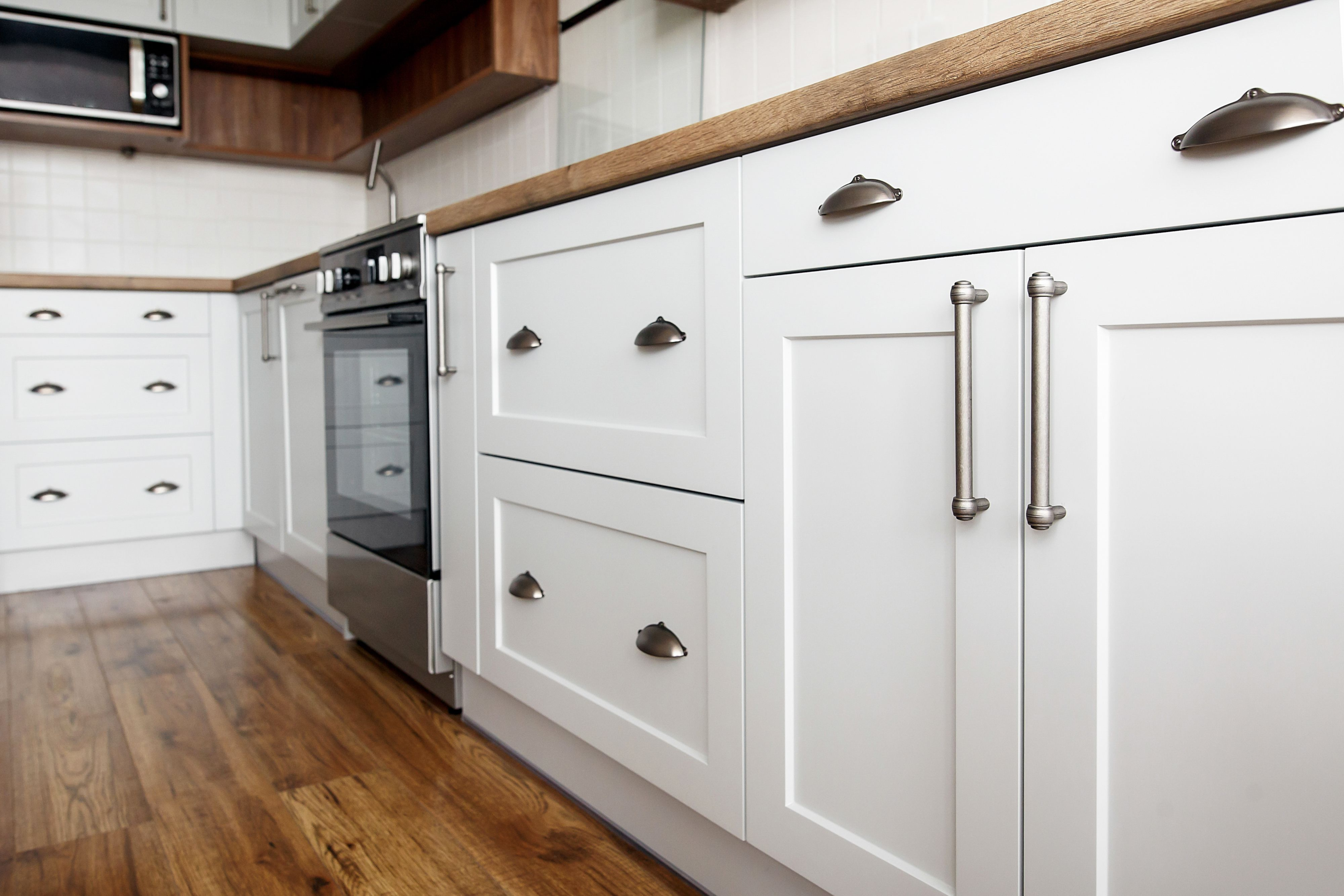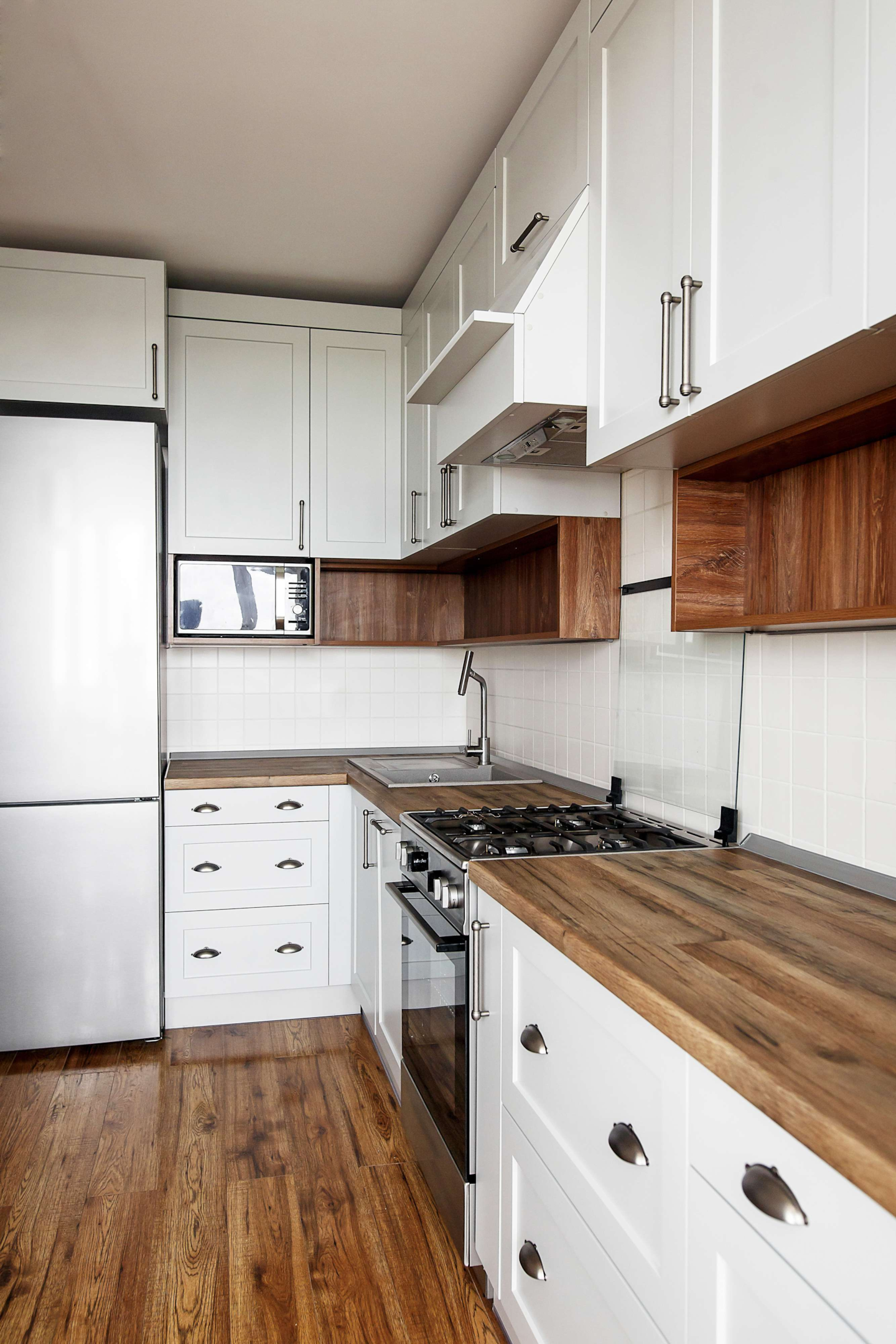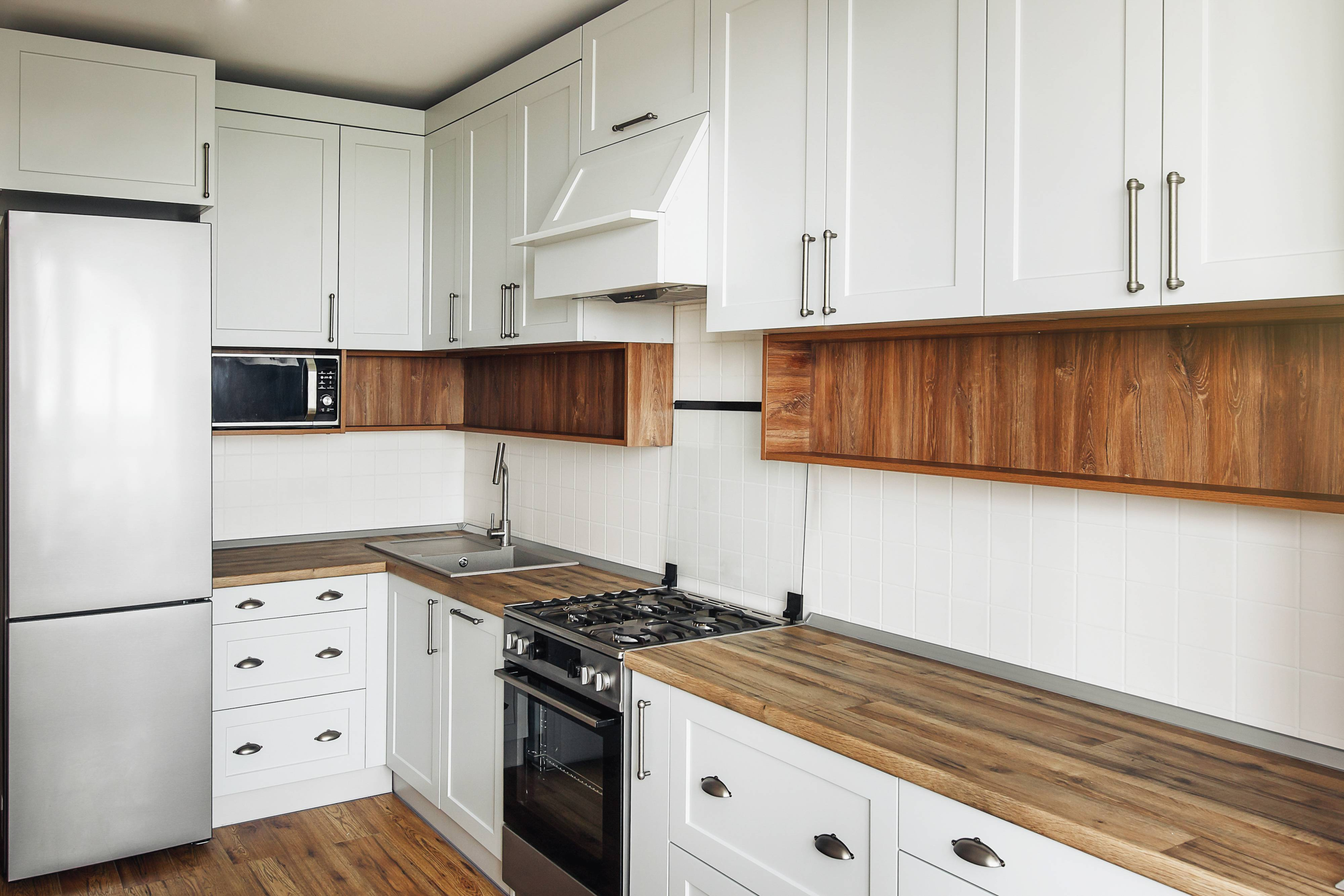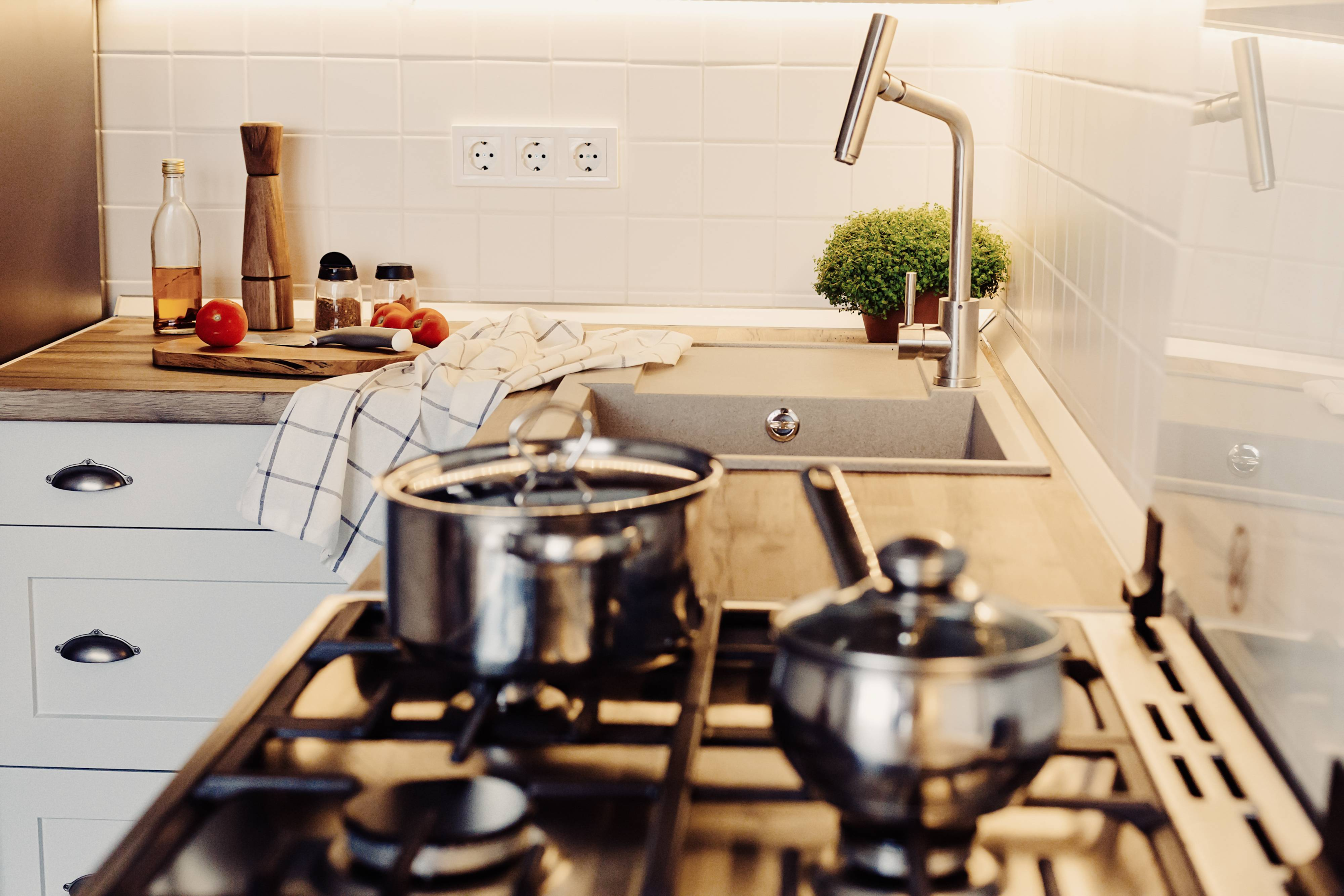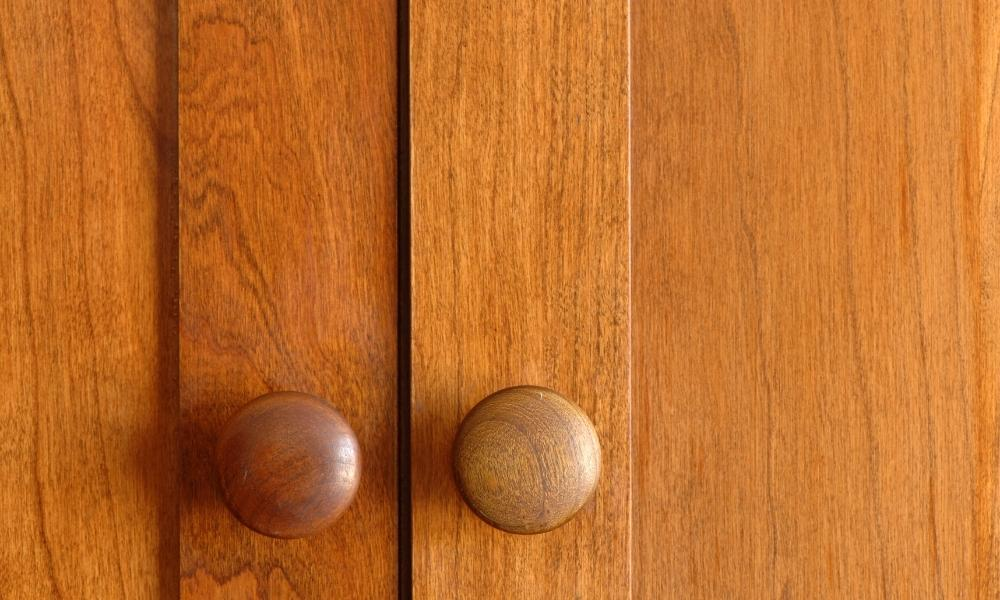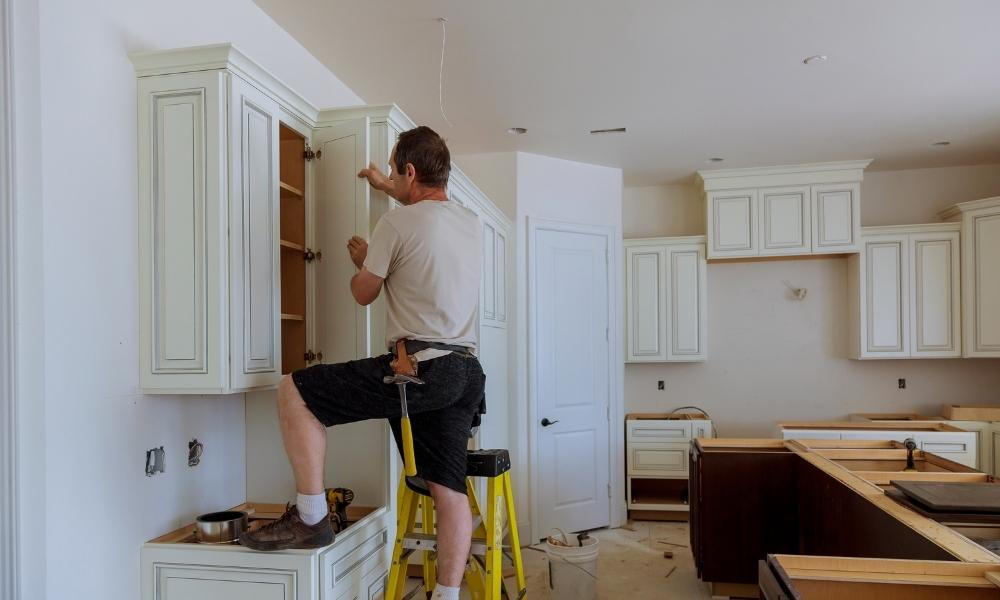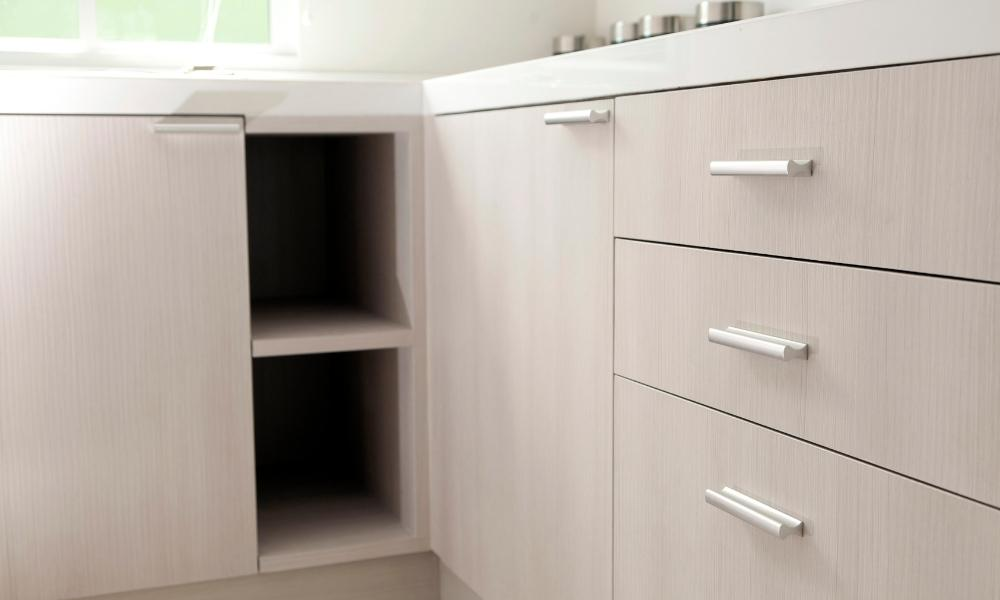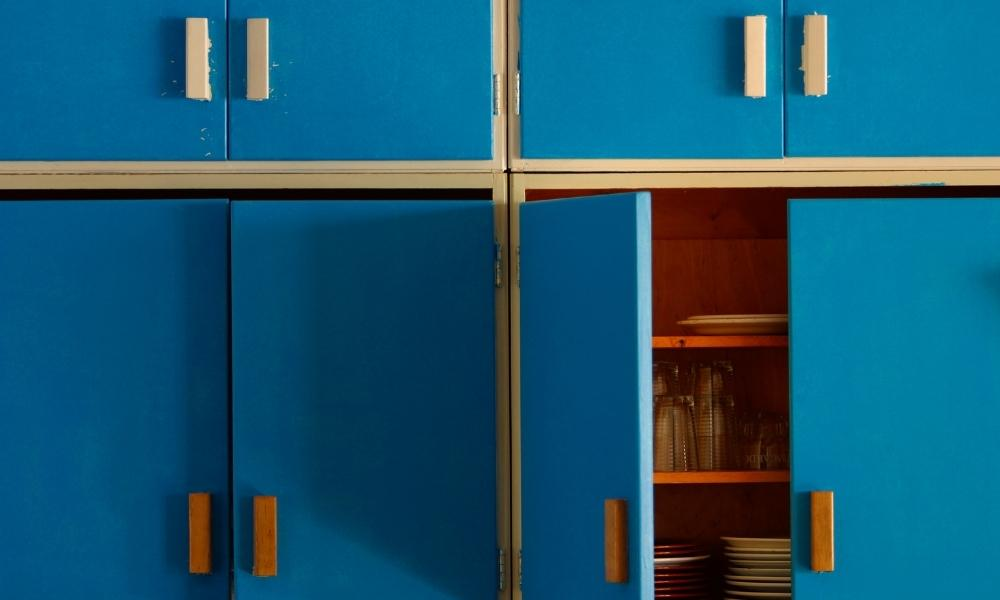 Examine our gallery for more ideas! Closing the journey to find new creative ideas, have you found the right design for your kitchen?
In addition, if you want to find construction companies in Tacoma, please contact Remodeling Pros NW immediately for further advice:
Phone: (206) 617 6607
Email: info@remodelingprosnw.com
Website: https://remodelingprosnw.com/