Cost for Bathroom Remodeling – Ideal Price for Remodeling Tacoma WA
The return on investment for bathroom remodels is among the highest of home improvement projects, but limited space and luxurious finishes can raise the cost for bathroom remodeling. The average bathroom remodels cost anywhere from $6,152 and $16,615 on average nationally.
The bathroom remodels cost is likely your first concern if you consider upgrading one or more bathrooms in your house. Since bathroom remodeling project sometimes exceeds their budgets. However, diligent planners who account for unforeseen overages may frequently complete the renovation projects with little financial hardship.
Whether you want to rebuild a little bathroom or the entire primary bath, thoroughly consider your alternatives so you can know where you can cut bathroom remodel costs and where it makes sense to hunt for better-quality materials. Be realistic about your limitations when it comes to things like plumbing and electrical work, even if you're an experienced do-it-yourselfer. We'll break down the numerous elements that affect bathroom renovation cost below, along with some frequently asked questions regarding full bathroom remodeling.
Contact us at (206) 617 6607 for detailed advice!
What Sets a Bathroom Renovation Apart from a Bathroom Remodel Tacoma WA?
Renovation essentially modernizes, freshens, and enhances a facility's functionality or aesthetics within an already existing area and footprint. Under this heading are repairs, painting or wallpapering, tiling, new flooring, and new lighting. In other terms, bathroom remodeling refers to replacing or cleaning up something that already exists.
Renovation and construction are combined in remodeling. It entails carrying out the majority of the refresh that a makeover may provide, like fresh paint and tile work, new lighting, or even a chic mirror. But building forms the cornerstone of a makeover. It is a renovation if the job entails pulling down a wall to reframe and extend the area, incorporating a neighboring closet.
Remodeling also includes relocating a tub or shower or large plumbing components beneath the flooring to make room for more sinks. These projects need extensive electrical, plumbing, and building approvals in addition to large-scale construction and structural alterations to the area. It's just a bigger undertaking than a remodel.
>>> Read more: Custom Bathroom Remodel: Inspire your Next Remodeling
Factors in Bathroom Remodel Costs – Bathroom Remodeling Tacoma WA
Cabinets
Compared to many other components of the job, upgrading or refinishing cabinets is often not as pricey. You can install ready-to-assemble cabinets yourself for as low as $50 to $200 per unit, but they won't last as long as more robust materials like solid oak or hardwood.
A high-end double vanity can cost $2,000 or more, but naturally more durable materials cost more. You should keep in mind that bathroom cabinets must tolerate higher humidity levels than cabinets in other rooms.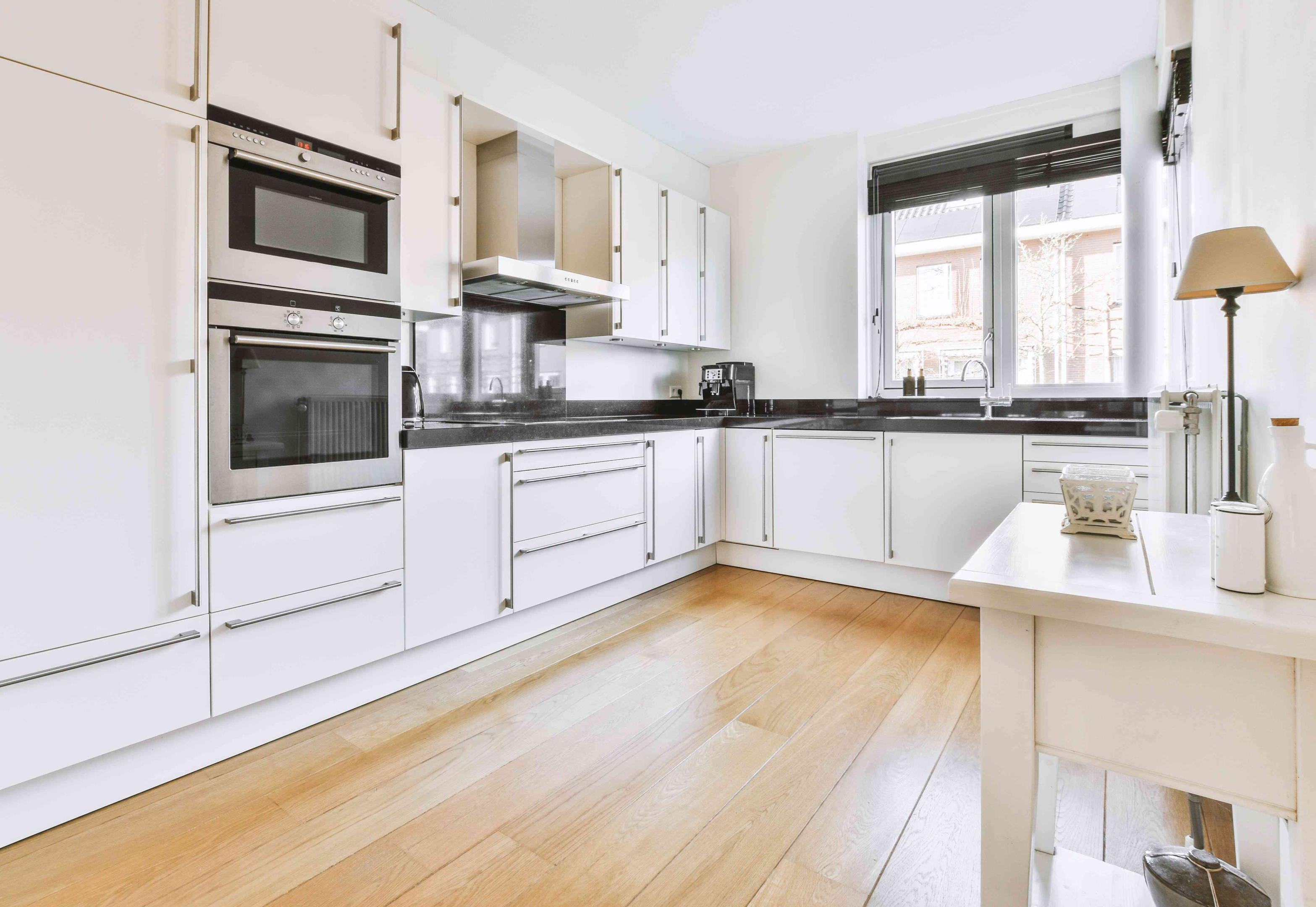 Prefabricated Countertops
Countertops and cabinets typically go together, and you may choose from a variety of materials for both. You also have a few more possibilities because bathroom countertops don't have to withstand the same degree of wear as kitchen counters.
Laminate, tile, and sealed wood are the least-priced materials, albeit they could be difficult to maintain or prone to damage. The more material costs and long-lasting natural stone materials like quartzite, granite, and marble countertop require adequate sealing and may discolor.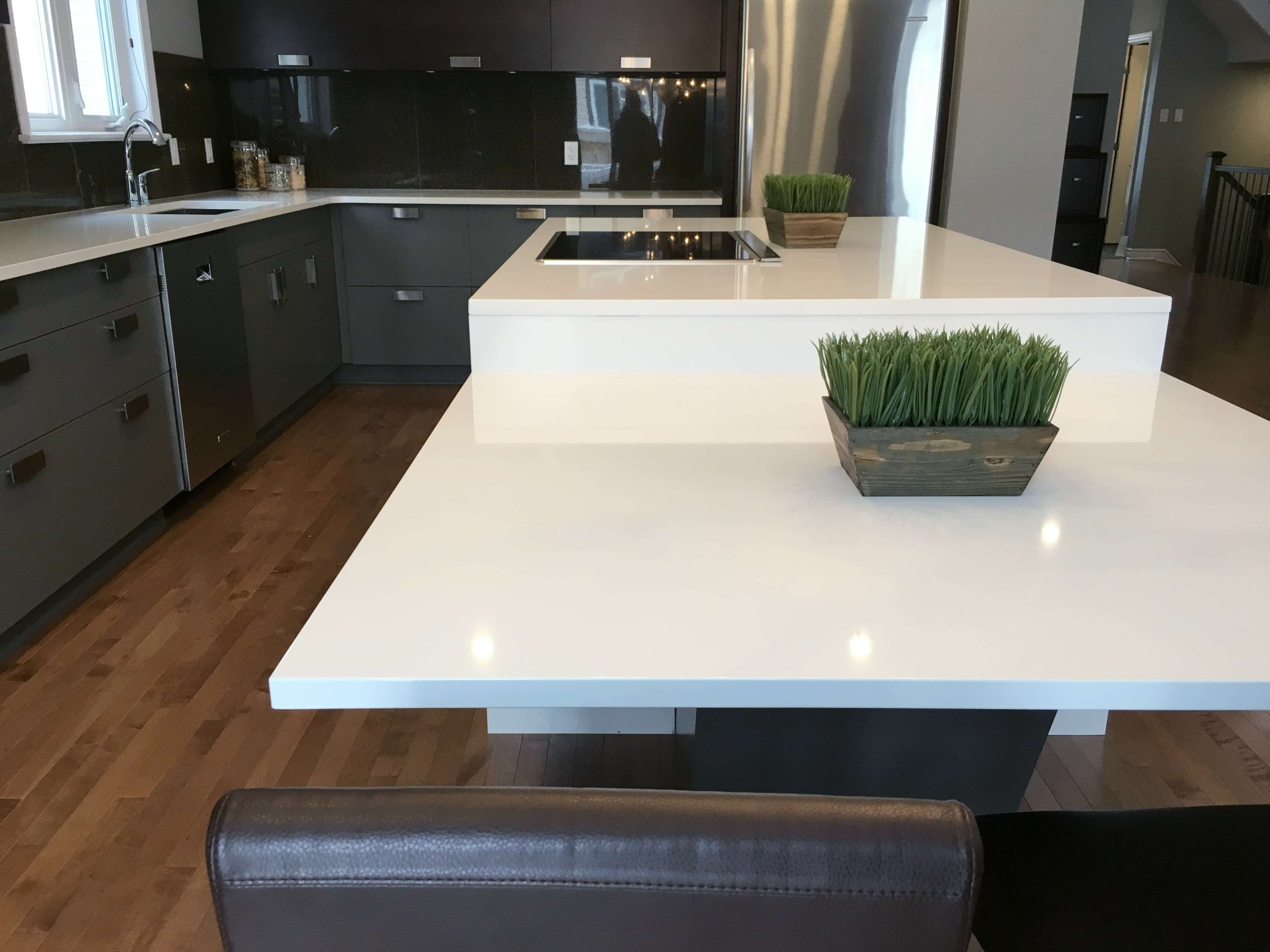 Plumbing Costs
The cost of faucets is pretty low, and you can replace them yourself for a few hundred dollars. This hardware is offered in a variety of finishes in brass, stainless steel, and zinc.
There is also plastic with a chrome finish, but although being the cheapest alternative, it is not advised due to its frequent flimsiness and lack of durability. A significant, maybe a lifetime, the warranty will be included with good hardware.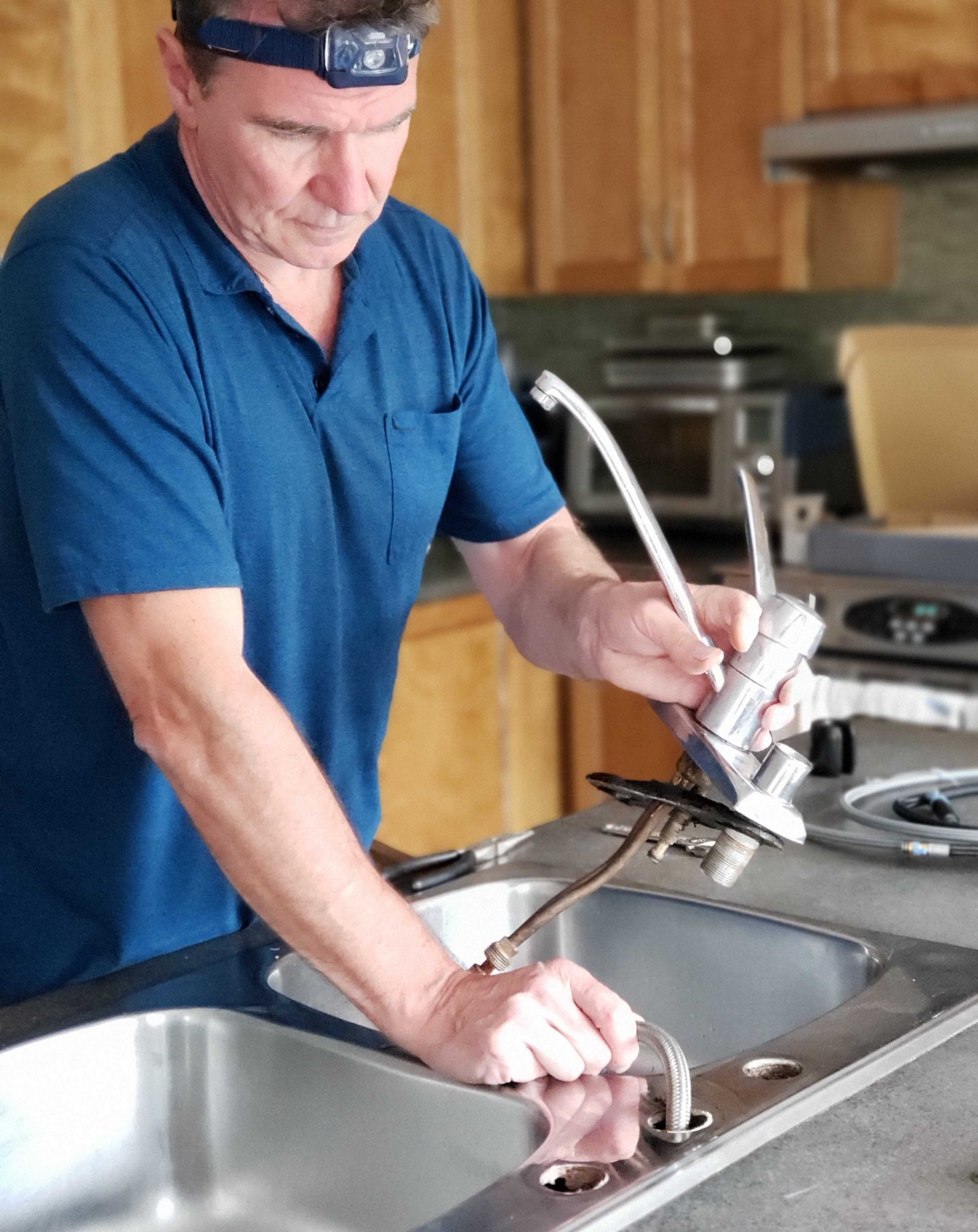 Although installing electrical and plumbing work requires a significant investment, faucets themselves are reasonably priced. You must contact a qualified plumber to complete the work when you begin fiddling with your bathroom's design and current plumbing, such as moving the toilet or bathtub. An hour of plumbing work normally costs $75 to $130.
Existing Fixtures
A bathroom's look may be much improved by updating the toilet, sink, alcove tub, tub/shower enclosure, and light fixtures, especially if the old fixtures were very worn out. If you're not going to change the flooring, it's crucial to pick a new fixture with the same or a little bigger footprint than the previous one.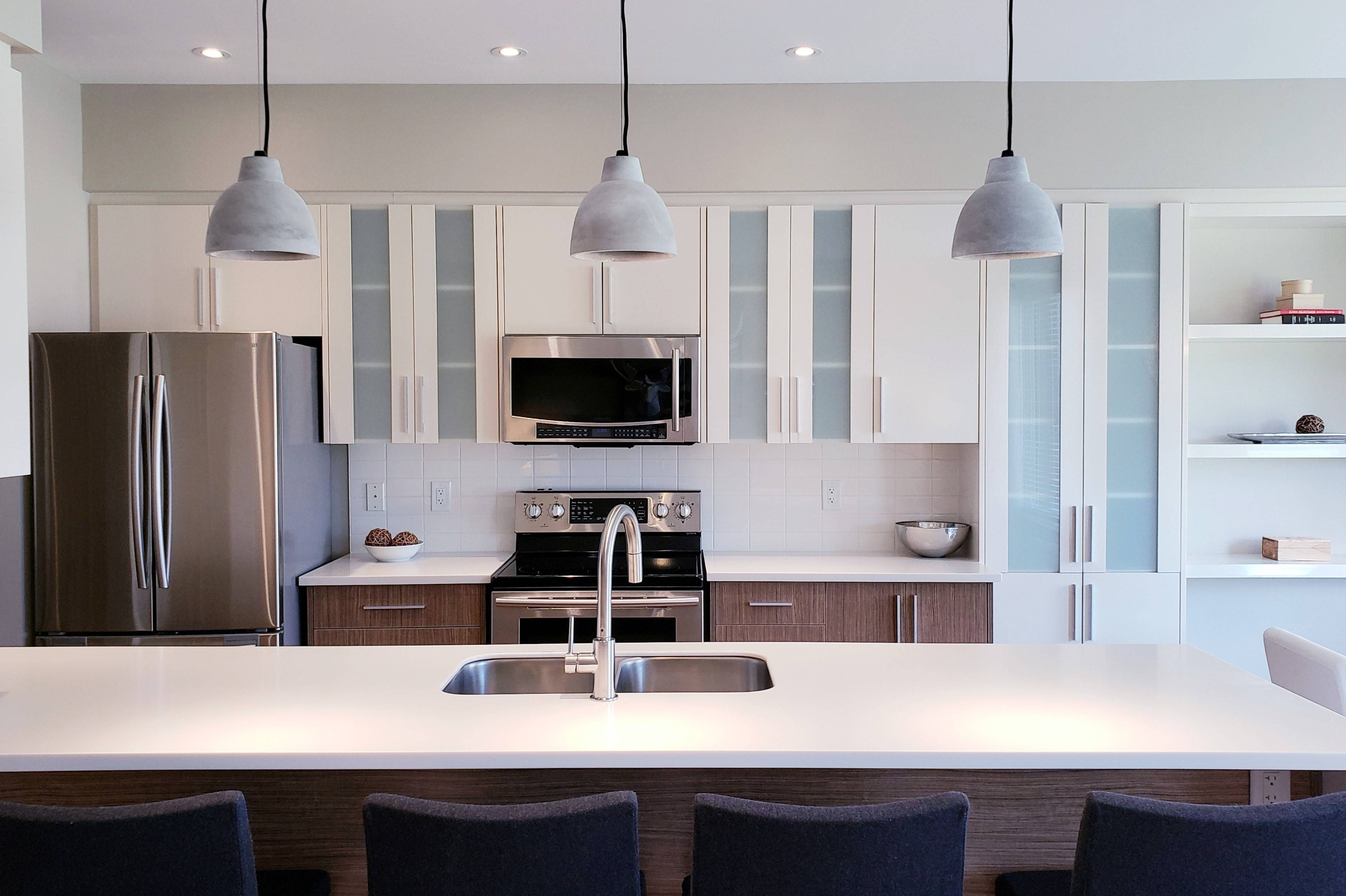 Major fixtures may be bought at home stores, specialist stores, or online. Additionally, you should be mindful of the substantial plumbing connections' location and height because changing their location would put a big strain on your budget. The installation costs of fixtures have an average cost range from $200 to $1,800 for specialized solutions.
Toilet Paper Holder
You could feel it's time for a home improvement Tacoma if your old toilet isn't in good shape. Although you might be able to locate a deal model for as little as $100 if you install it yourself, a new toilet typically costs $600 for both the device and the installation. As an alternative, you may choose more expensive types like bidets, dual flush toilets, or smart toilets.
Setting Up Floor Plan
Bathroom flooring is another element that offers a variety of possibilities, some of which may help you save a sizable sum of money. Natural stone and hardwood are more expensive alternatives, but modern vinyl and laminate flooring options may replicate their appearance to save money. Another common alternative is ceramic or porcelain floor tile, which may be relatively affordable but are more difficult to install and maintain clean due to the grout.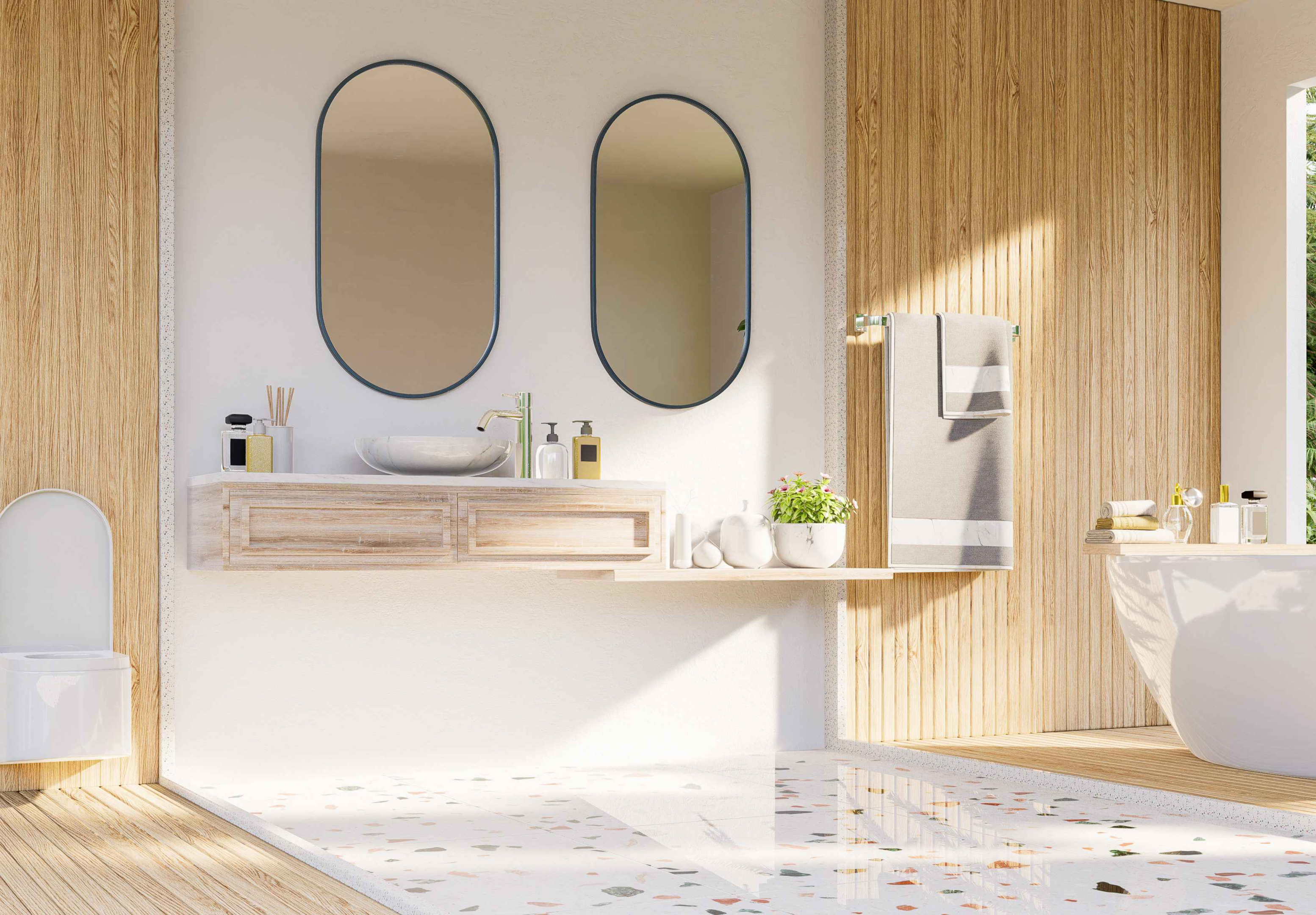 Since the cost of each choice is determined by the square footage, the larger your bathroom, the more expensive the materials and labor will be. The size of the tile you select will have a significant impact on how long the job takes. A radiant heating system installed beneath the tile work is an option if you want a more opulent bathroom floor. Such a system normally costs between $16 and $25 per square foot.
>>> Read more: Rectangular Bathroom Floor Plans: a Design that Meets your Needs Perfectly
The Average Bathroom Remodel Cost by Type of Bathroom – Remodeling Tacoma WA
The sort of bathroom you're redesigning will have a significant impact on the project cost, as you might anticipate.
Primary Bathroom Remodel Cost – Bathroom Remodeling Tacoma ($10,000 – $25,000)
This style of the bathroom also called an "en suite," is attached to the master bedroom and is typically the biggest in the home.
Usually, there is a full bathroom or a three-quarters bathroom with a sink, toilet, shower, and bathtub (shower curtains, sink, toilet, and standing shower, but no bathtub).
The other new bathroom has an open entrance off the bedroom with a separate water closet (a small bathroom remodel containing the toilet) and its own door. The primary bathroom has a door separating them from the principal bedroom.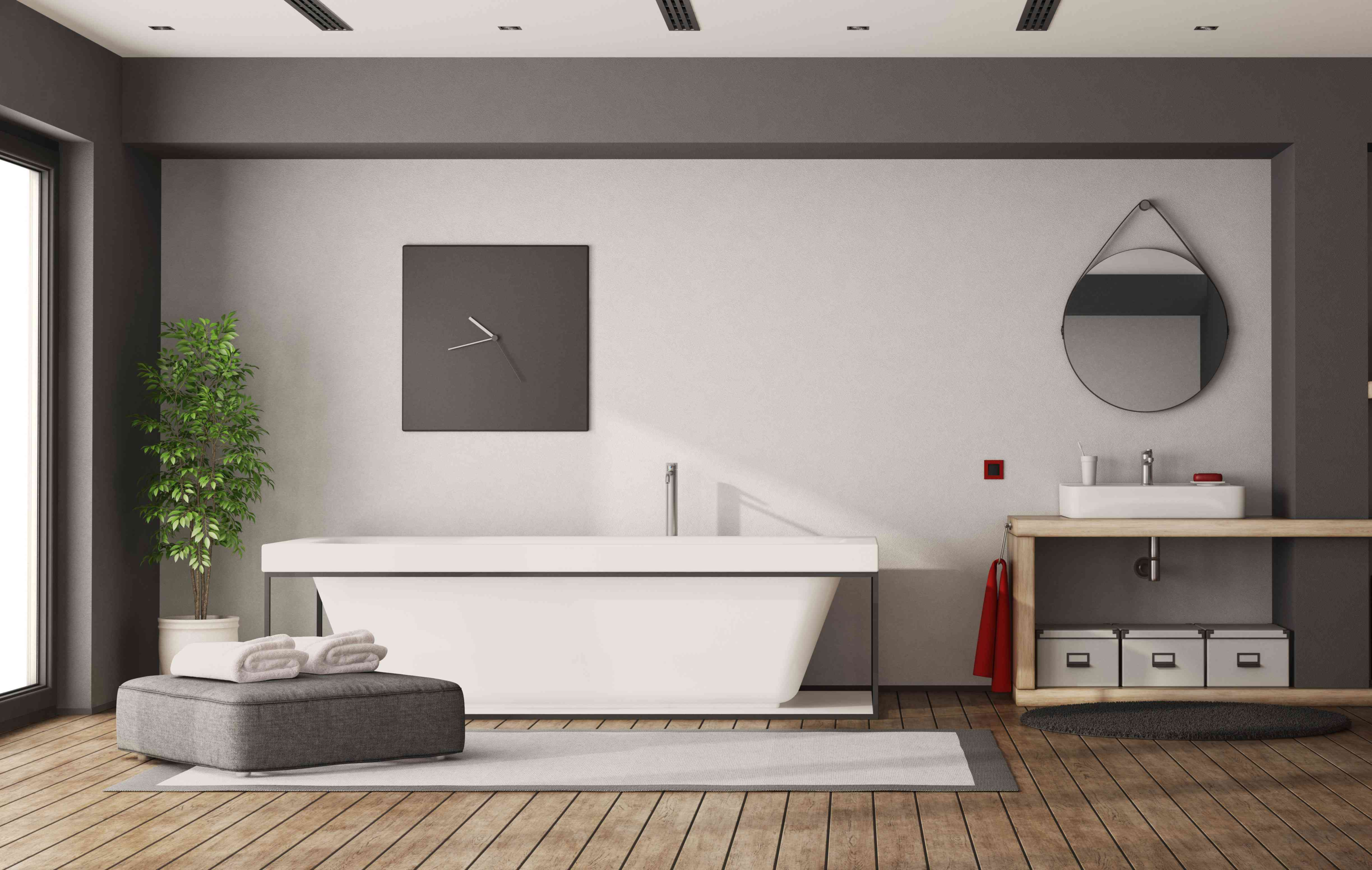 The average cost of redesigning a large primary bath is roughly $18,000, according to Angi's research, which ranges from $10,000 to $25,000. However, a spacious primary bathroom with upscale features may cost $50,000 or more.
We have seen central bathroom remodeling cost more than $50,000, and in some cases, up to $70,000, depending on how detailed the plans were.
Guest Bathroom Remodel – Remodeling Tacoma ($3,500–$10,000)
Typically, this complete bathroom has a bathtub, shower, toilet, and sink. It is frequently found next to a guest bedroom. However, it can also be found in a corridor for easier access.
The bathroom remodel cost of a guest bathroom is estimated to be between $4,500 and $9,000.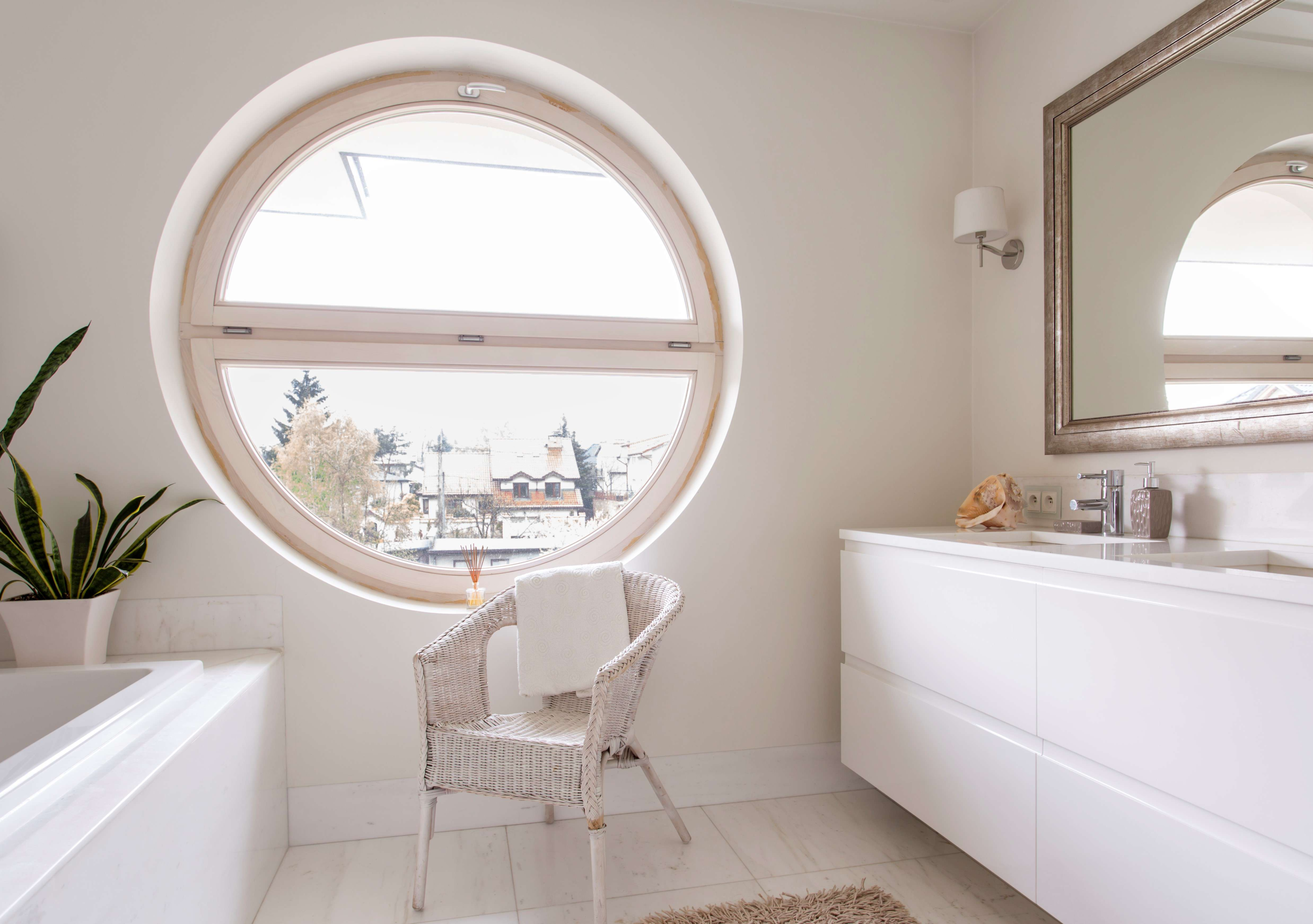 Powder Room/Half Bath Remodel – Tacoma Home Remodeling ($1,500–$4,000)
The sole amenities in a half bath, often known as a powder room, are the toilet and sink. It is typically situated close to the home's foyer or entrance. Due to its compact size, remodeling costs between $1,500 and $4,000. Bathroom renovation costs, meanwhile, will vary depending on where you are. Wiggs observes that half-bath remodels cost about $13,000 in her New York area.
Cost Per Square Foot on Average – National Cost-Effective for Home Remodeling Tacoma WA
The size of the bathroom may be appropriate for the house. For instance, a major bathroom in a big estate will probably be more opulent and spacious than one in a smaller, more modest home. Because of this, breaking out average renovation prices by square footage might occasionally be useful.
Depending on the size of the bathroom, we give the following average price ranges for a bathroom renovation:
15 square foot of 3′ x 5′: $1,500 to $2,250
24 square foot, 4′ x 6′: $2,400 to $3,600
32 square foot, 4′ x 8′, $3,200 to $4,800
40 square foot, 5′ x 8′, for between $4,000 and $6,000
63 square foot, 7′ x 9′, $7,300 to $9,450
80 square foot, 8′ x 10′, between $8,000 and $12,000
90 square foot, 9′ x 1, $9,000 to $13,500
Principal Determinants of Final Cost
The following elements are the main determinants of the total cost:
Professional General Contractors Tacoma and Labor Costs
This covers the time spent on the demolition, plumbing, electrical, drywall, and tiling projects. The cost of labor for basic bathroom renovations might reach 50% of the whole remodeling cost.
>>> Read more: Remodel Near Me – Top 8 Tacoma Contractors for Bathroom
Style
The bidding procedure starts with our first start value, which is determined by the bathroom's style, such as its bathtub, shower, or jacuzzi. The basic remodeling costs are then increased dependent on finishing, such as the style of door, single or double vanity, tile or stone in the shower walls, additional lighting, etc.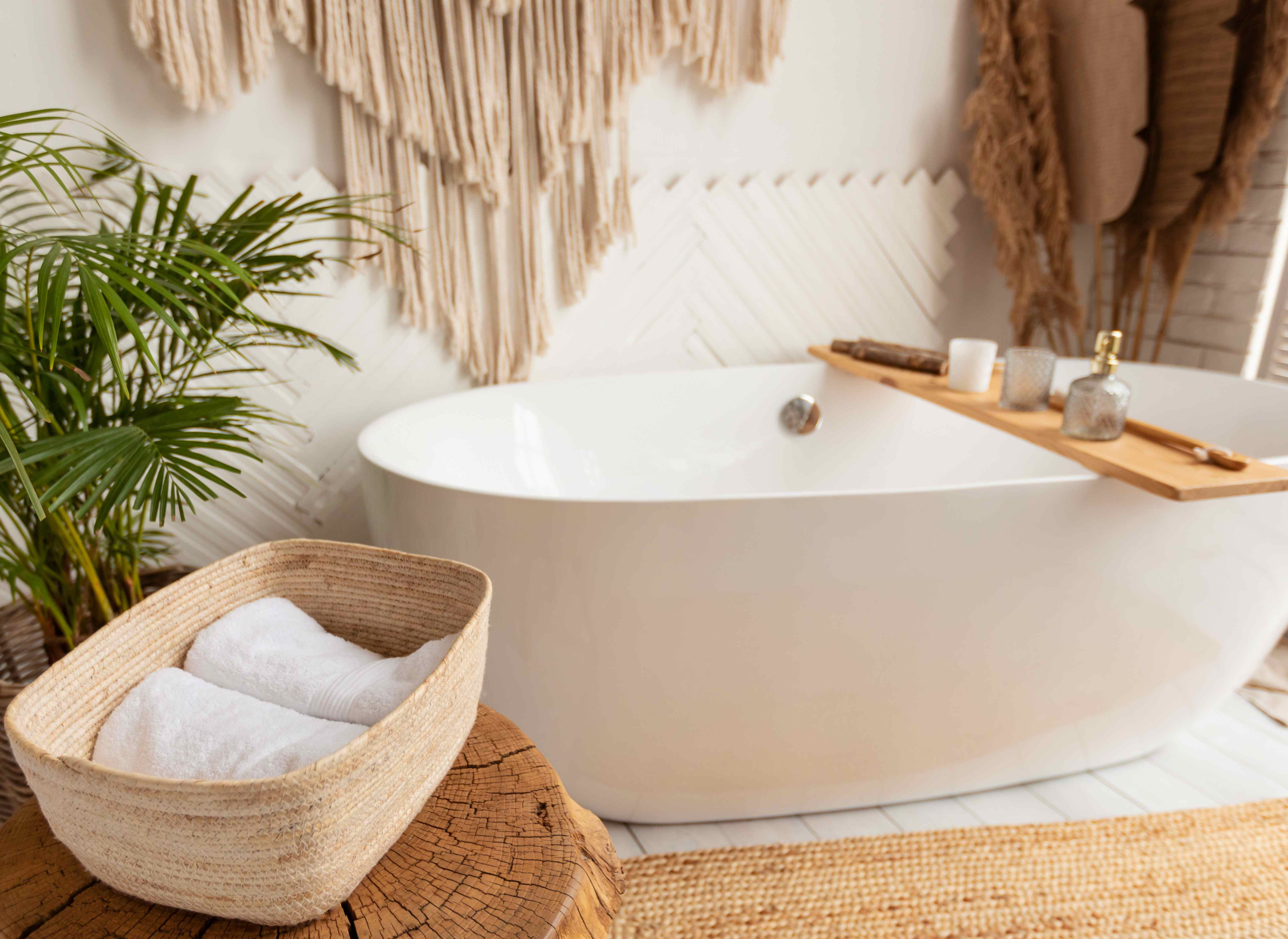 How to Save Money on a Bathroom Remodels
There are numerous places where you may be able to save costs because there are so many factors that go into the bathroom remodel cost. Some things, like the price of permits or other supplies, won't be changeable, but there are some areas where the decisions you make or the labor you perform on your own may help you manage the project's expenses.
Before you start, have a well-thought-out strategy, and include a contingency budget to account for unforeseen circumstances.
Hire a designer, Tacoma general contractors, or even both. They will increase the cost of your total cost, but they might end up saving you money in the long term by offering material savings and avoiding costly errors.
Keep the plumbing and layout as-is. You may save thousands of dollars by keeping the room's dimensions the same and without altering the plumbing access.
Instead of replacing the tub and sink, refinish them. Refinishing techniques used now are durable and affordable.
Look into alternate sources of information. With a little effort, a dresser or sideboard from a vintage or salvage shop may create a fantastic vanity, as an unused kitchen cabinet. For accent or flooring tile, area internet sale sites and online remnant stores might be excellent choices. Remainings from previous projects can be a cost-effective enhancement to your design.
Allow the paint to assist you with part of the decorating. Simple, affordable tile or beadboard may be used in conjunction with colorful paint and accent items to create a striking effect for much less.
To save labor costs, ask your contractor what tasks you can complete independently. You might be able to undertake certain installations, painting, and dismantling on your own.
In the end, how did you decide on the bathroom remodeling plan? Don't forget to contact Remodeling Pros NW for detailed advice:
Phone: (206) 617 6607
Email: info@remodelingprosnw.com
Website: https://remodelingprosnw.com/
‌