Getting more space from your small Seattle bathroom means getting creative with its design – and that's where a budget-friendly bathroom shower remodel Seattle comes in. If your compact shower area feels cramped and outdated, simple updates to fixtures, surfaces, and layout can transform this tight space into your personal oasis. In this guide, we'll cover ideas from Remodeling Pros NW to maximize every square inch through affordable materials, revenue-boosting design and storage solutions. And then, you'll know how to transform your cramped corner of the bathroom into an inviting escape that belies its diminutive footprint through a targeted bathroom remodel focused on functionality, livability and design.
How much does it cost to remodel a bathroom in Seattle?
The cost to remodel a bathroom in Seattle can vary widely depending on the scope and scale of your project.
A basic refresh targeting a single feature like your tub or shower enclosure could cost anywhere from $3,000 to $5,000.

Replacing all fixtures, surfaces and cabinets along with more extensive demo typically runs from $15,000 to $30,000.

And a full gut job with structural changes, customized cabinetry and high-end finishes may push $60,000 or beyond.
To rein in costs for a bathroom shower remodel Seattle, focus your budget on the areas that will make the biggest improvement to function – like correcting water damage or outdated layouts. Then plan wisely when it comes to materials, choosing durable mid-range options rather than premium features wherever possible. With proper research and targeting an average spend between $10-20k, any homeowner can transform their small space into an oasis!
Free Yourself from Claustrophobic Showers: Upgrade Ideas for Bathroom Shower Remodel Seattle
Forget your outdated shower cramped with years of wear. Transform this tight space into your personal retreat through a smart bathroom shower remodel Seattle. If dated fixtures, poor water pressure and diminutive dimensions have you feeling claustrophobic, simple updates can make a big difference done right.
Remodeling Pros NW can free your space from its constraints while renewing your morning or evening rituals in the process. Let's explore quick, affordable bathroom shower upgrades fitting any budget that maximize function, lift your mood and shift your entire self-care routine for the better – all without breaking the bank.
The Problem That Homeowners Have With Cramped Bathrooms
Limited storage. Small bathrooms often lack enough cabinetry and counter space for essentials and toiletries, resulting in clutter.

Lack of privacy. With limited space comes a lack of separation between users, limiting comfort and convenience.

Inefficient layouts. Poorly designed layouts in compact spaces maximize clutter instead of functionality.

Durability issues. Cramped quarters make maintenance difficult, leading to faster wear and tear over time.

Dated fixtures. Outdated hardware strains the limited square footage further rather than optimizing it.

Ergonomic challenges. Impossible-to-use fixtures and a lack of comfortable seating plague small bathrooms.

Poor airflow. Without proper ventilation, moisture build-up is harder to combat in small bathrooms.
By partnering with an experienced remodeling company like Remodeling Pros NW, homeowners can actually solve many of these common problems cramped bathrooms pose through smart design focused on functionality over the footprint. Well-planned storage solutions, updated plumbing and optimized layouts can transform any compact bathroom into a high-utility, high-comfort space that maximizes livability for everyone using it – no matter its physical limitations.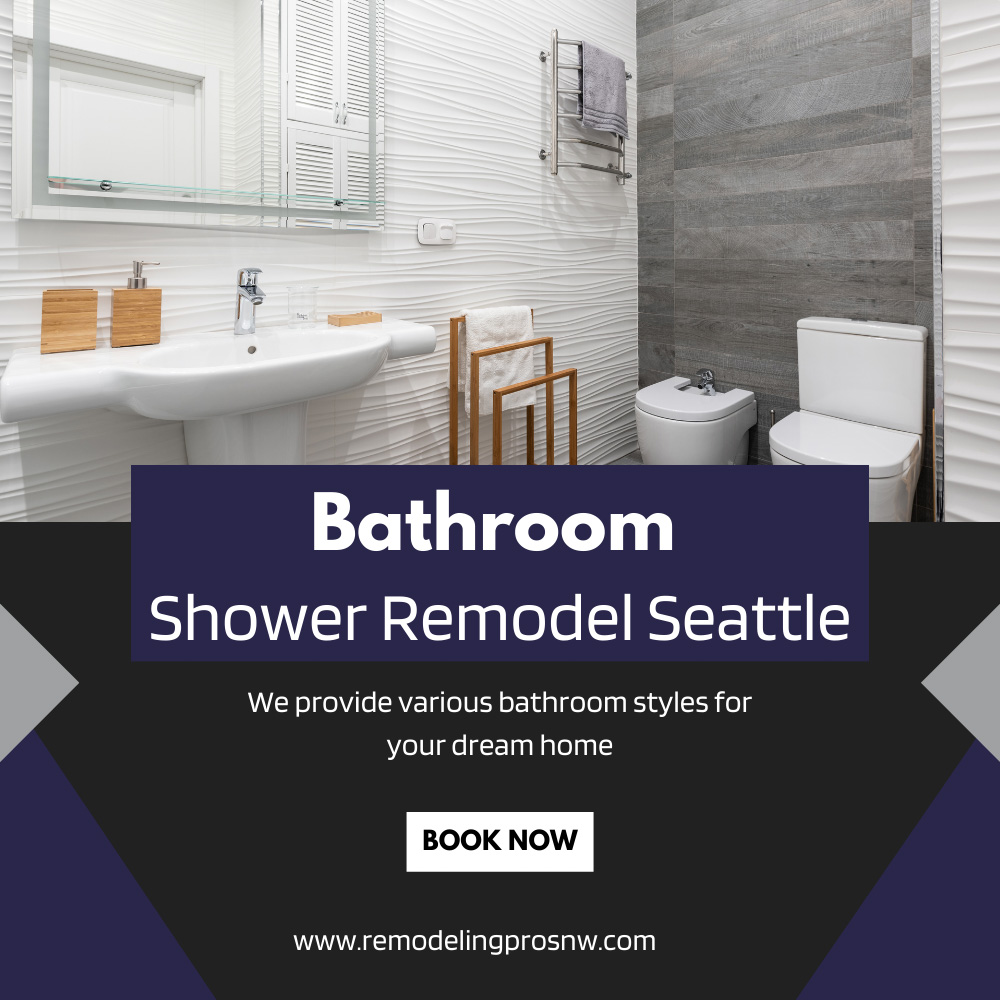 Why Remodeling Pros NW can help you with your small bathroom problem?
At Remodeling Pros NW, we understand how frustrating cramped bathrooms can be – which is why we leverage our expertise in transforming small spaces through bathroom shower remodel projects.
Customer satisfaction drives everything we do, ensuring you get the most beautifully functional results for your individual needs and budget. You'll work one-on-one with a certified remodeling pro from plans through completion who knows how to optimize every inch through strategic design.
Together we will maximize storage, layout convenience and comfort within your square footage constraints. We simplify the entire process – clarifying materials, staging work efficiently and staying on task and budget.
Our certified designers and contractors also specialize in maximizing simple remodels for dramatic effects – from better lighting and ventilation to moisture control and calming color palettes. The outcome is a durably designed bathroom retreat that far outperforms your expectations given its confined quarters.
Contact us today to discuss how we can transform your cramped, worn bathroom into a private oasis through a well-planned bathroom shower remodel in Seattle tailored to your space, schedule, and spending limits. Our team is ready to make your small bathroom dreams comfort real!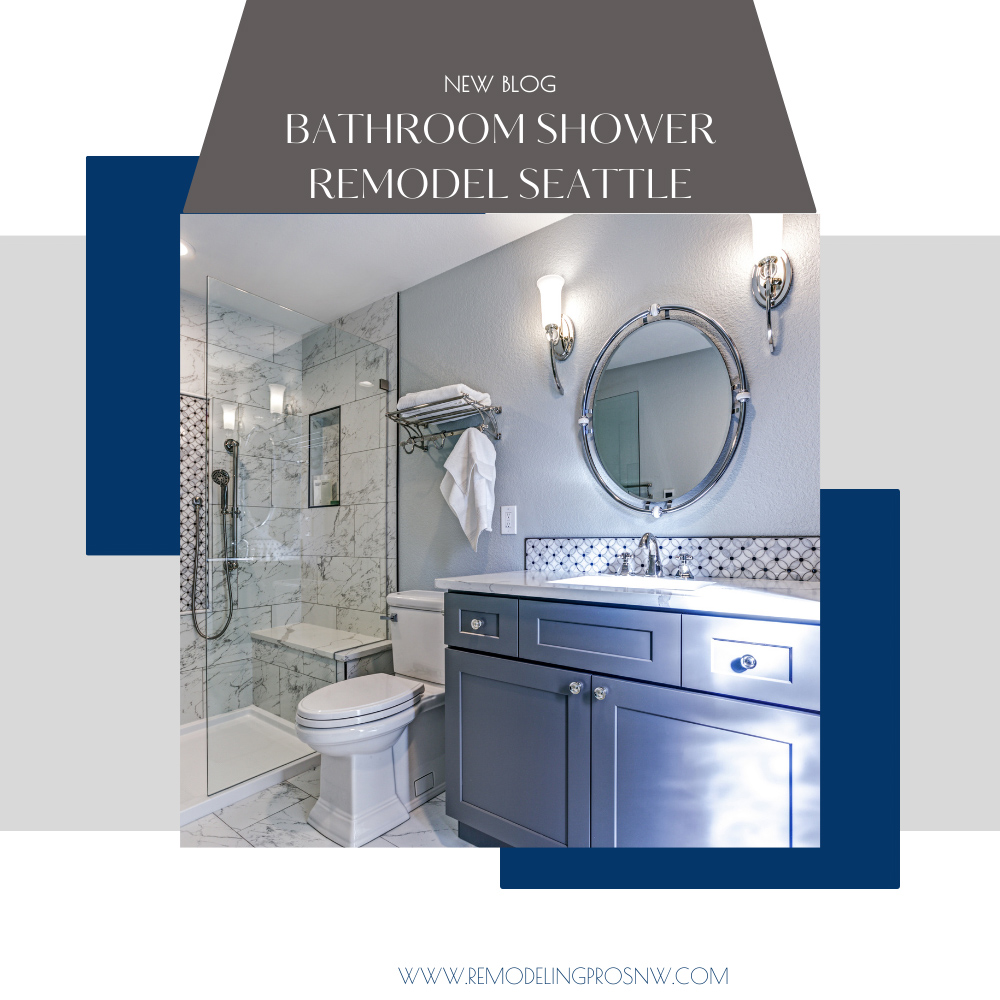 How much does it cost to remodel a small bathroom in Seattle?
The cost to remodel a small bathroom in Seattle depends on the extent of your update but averages between $10,000 to $20,000. Focusing your budget on high-impact areas like efficient storage solutions and upgraded fixtures will yield the most gain for your spend.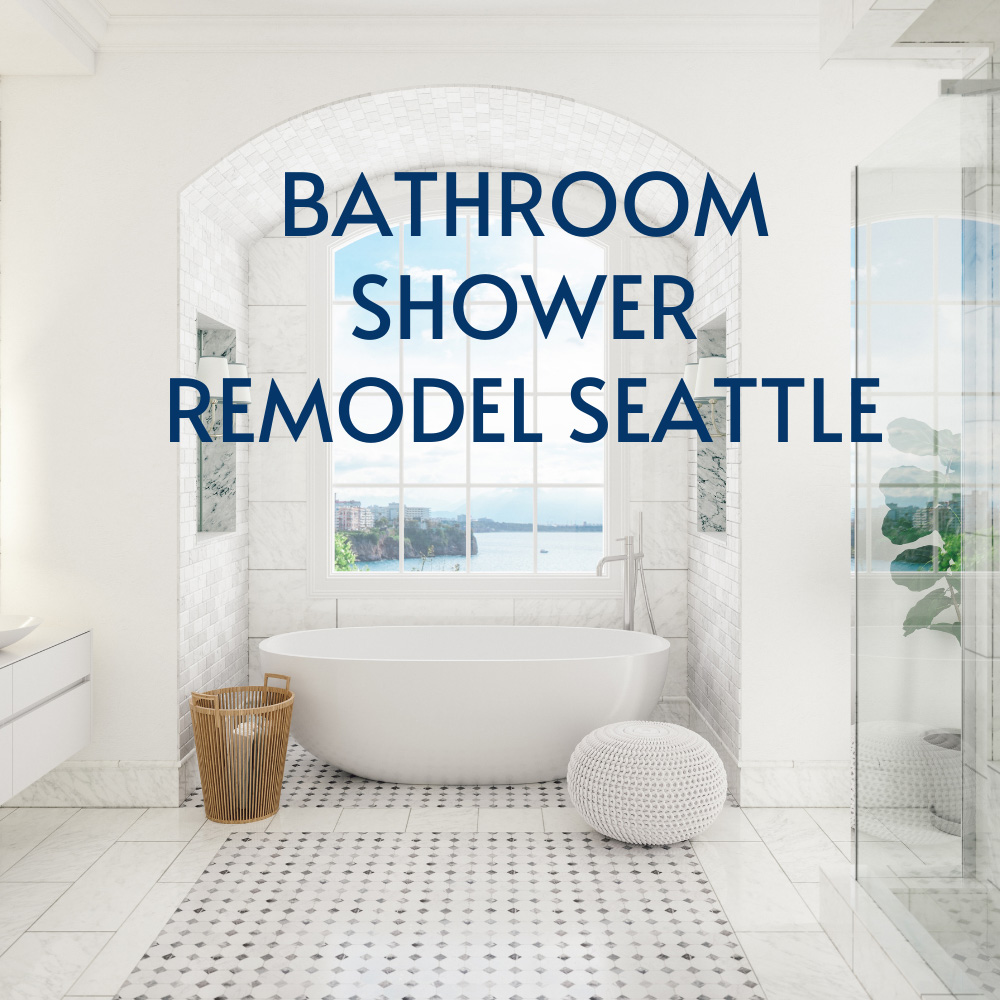 How long does it take to remodel a very small bathroom?
A small bathroom remodel depends largely on the extent of work involved but for a basic refresh replacing fixtures and hardware, expect 1 to 3 weeks. More complex full gut jobs and custom designs can take anywhere from 3 to 6 months from start to finish.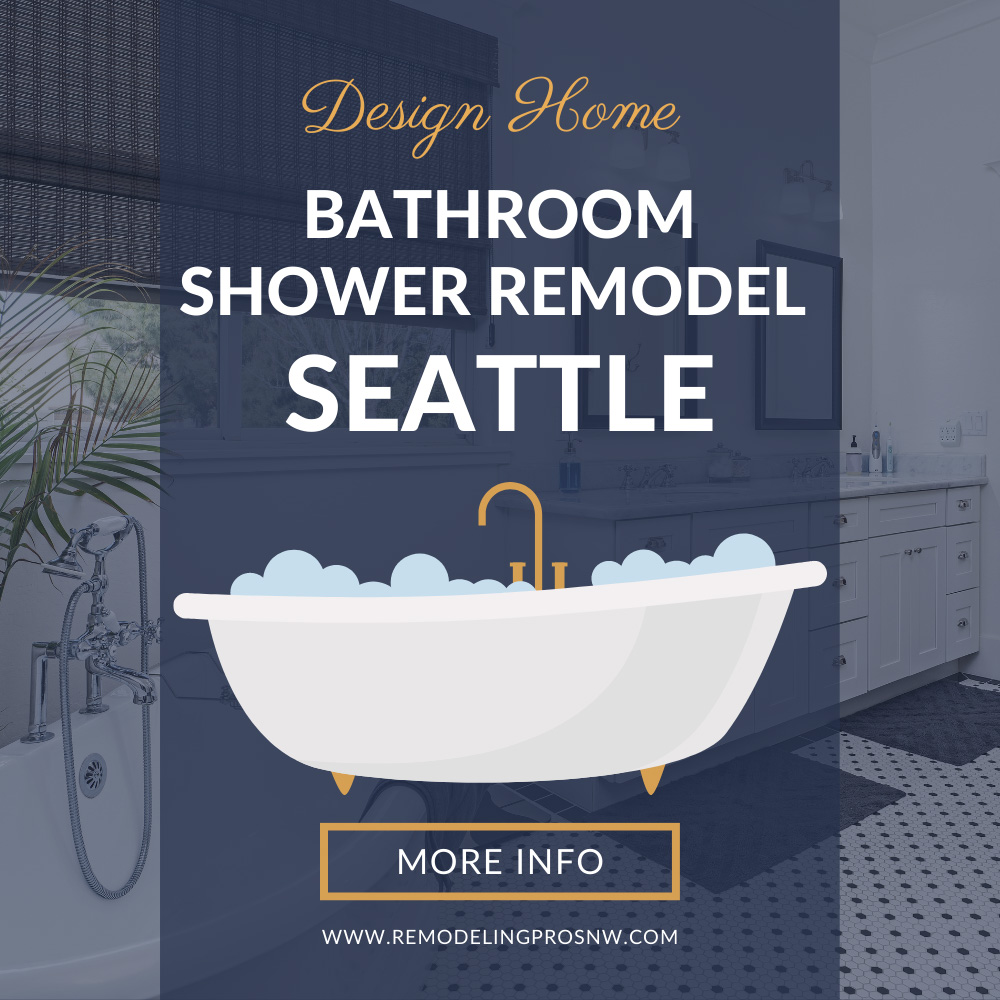 How often should you redo your shower?
If cared for properly, a shower can generally last around 10 to 15 years before needing major updates. Over time, grout starts to discolor and crack, caulk dries out, silicon and plastics become brittle, and soap scum and hard water stains build up. When these warning signs start to appear and function or water flow is impaired, it's likely time for a bathroom shower remodel or at least some spot upgrades of worn parts.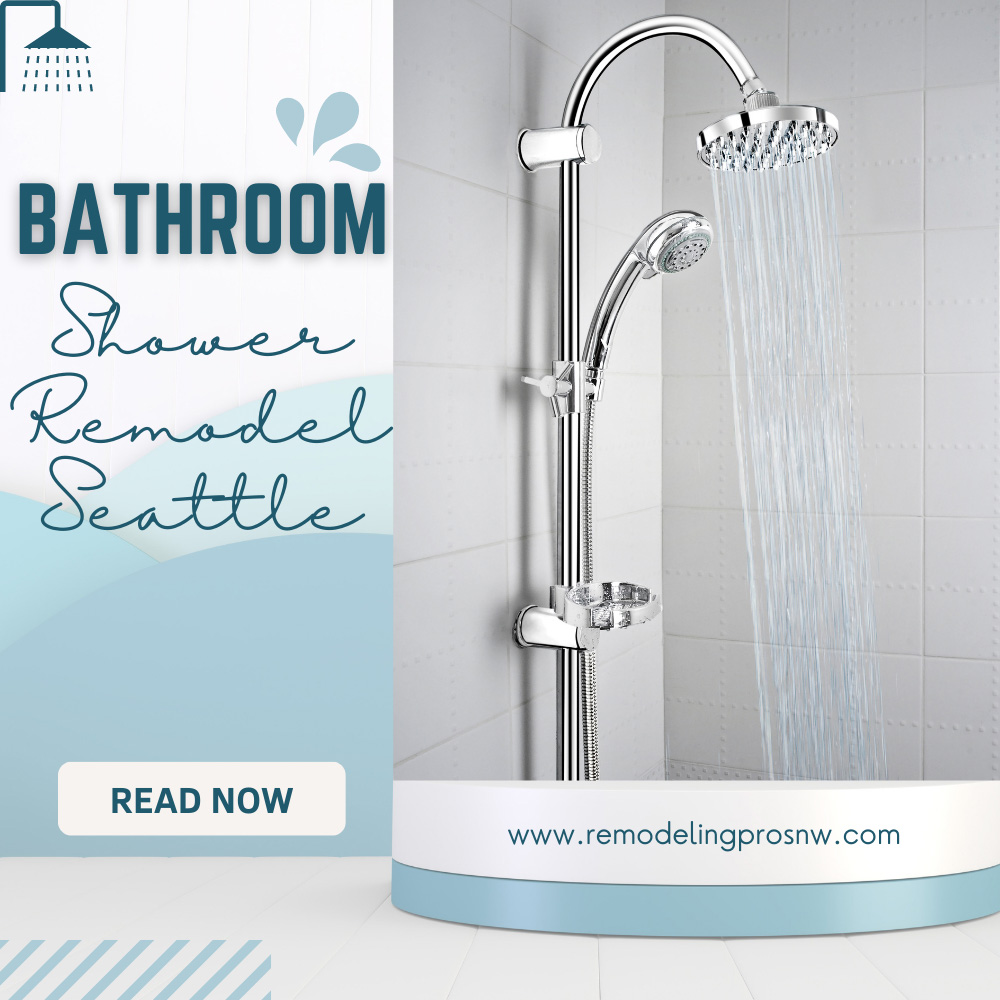 A targeted bathroom shower remodel Seattle focused on maximizing efficiency, comfort and aesthetics can transform even the smallest of bathing spaces – providing a spa-like escape right within your own walls. By partnering with an experienced local remodeling company to tackle storage, layout, lighting and surface solutions strategically, you'll soon enjoy more functionality from limited footage and an oasis that lifts your mood every time you step inside. Start exploring bathroom shower upgrade ideas suited for your needs and budget today. Then contact RemodelingPros NW to discuss how we can make your cramped bathroom dreams for maximizing every square inch come true through a custom bathroom shower to remodel that maximizes livability above all else.