23 Stunning Tile Ideas for Bathroom Remodeling Tacoma
Perhaps the one element that can completely change your bathroom is the best tile ideas for bathroom. There is a style for every desire, whether you choose classic subway tile, square ceramic tile for a retro aesthetic, or be creative by installing two distinct bathroom tile types side by side. The best bathroom tile ideas listed here will inspire and guide your upcoming bathroom renovation. They are all you need.
Contact us at (206) 617 6607 for detailed advice!
Top Best Tile Ideas for Bathroom Remodel Tacoma WA
Combine Various Shapes of Bathroom Tiles – Bathroom Remodeling Tacoma WA
The diamond, almost leaf-like pattern on the flooring and the bubblegum pink subway tiles on the wall of this bathroom tile design is vibrant and alive. The finishing touch is the flash of light-colored tiles, which contrasts nicely with the brass industrial-style fixtures and lights.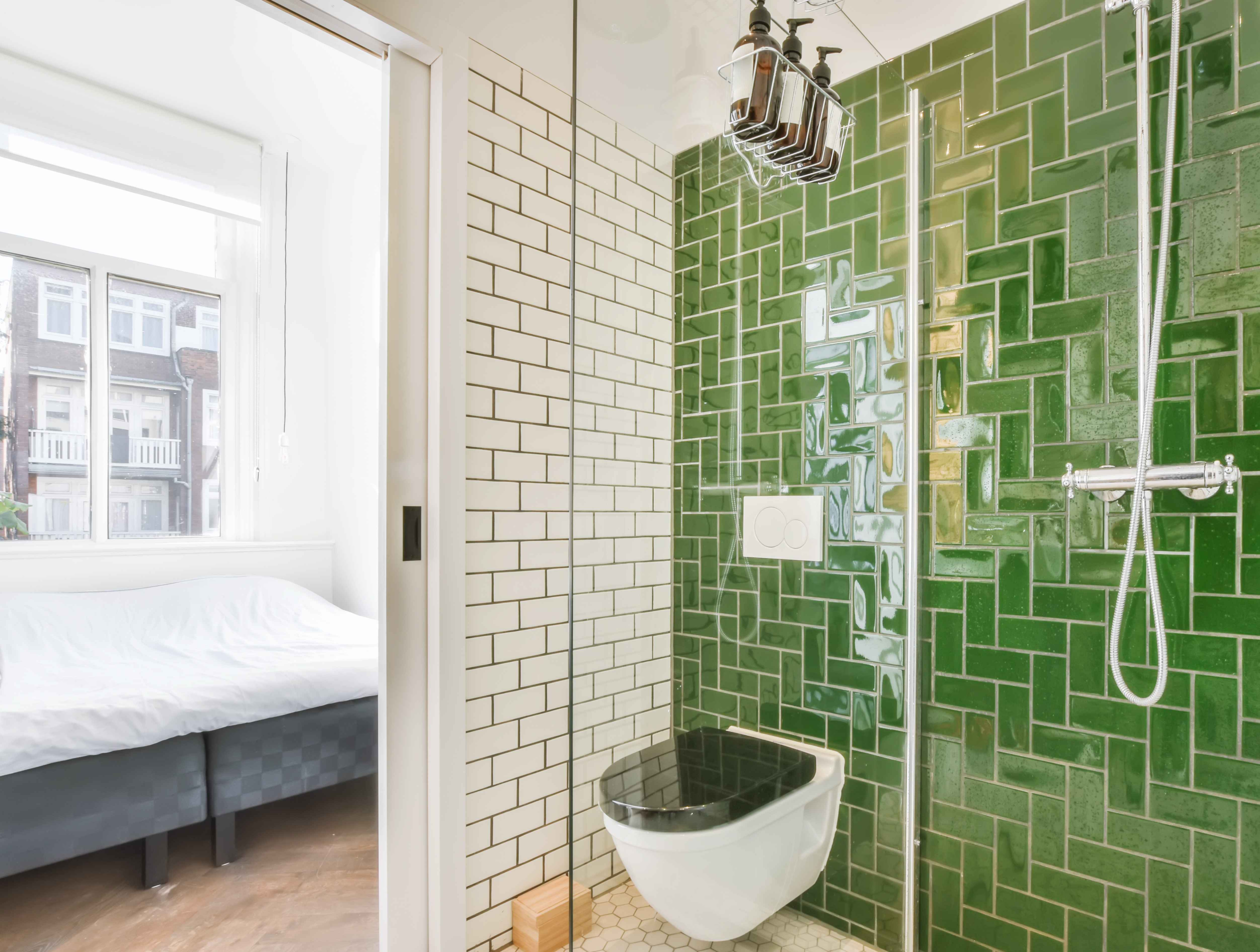 >>> Read more: Remodel Near Me – Top 8 Tacoma Contractors for Bathroom
Vertically Stacked – Classic Choice from General Contractors Tacoma
Bathroom tiles that are set vertically are novel and contemporary. In this spa-like shower area, the contrast between the smooth, smoky-gray natural stone slabs and the uneven surfaces of the rectangular, Moroccan zellige statement wall tiles (no two are similar) is remarkable. Natural light provides a gritty tone with the same color family.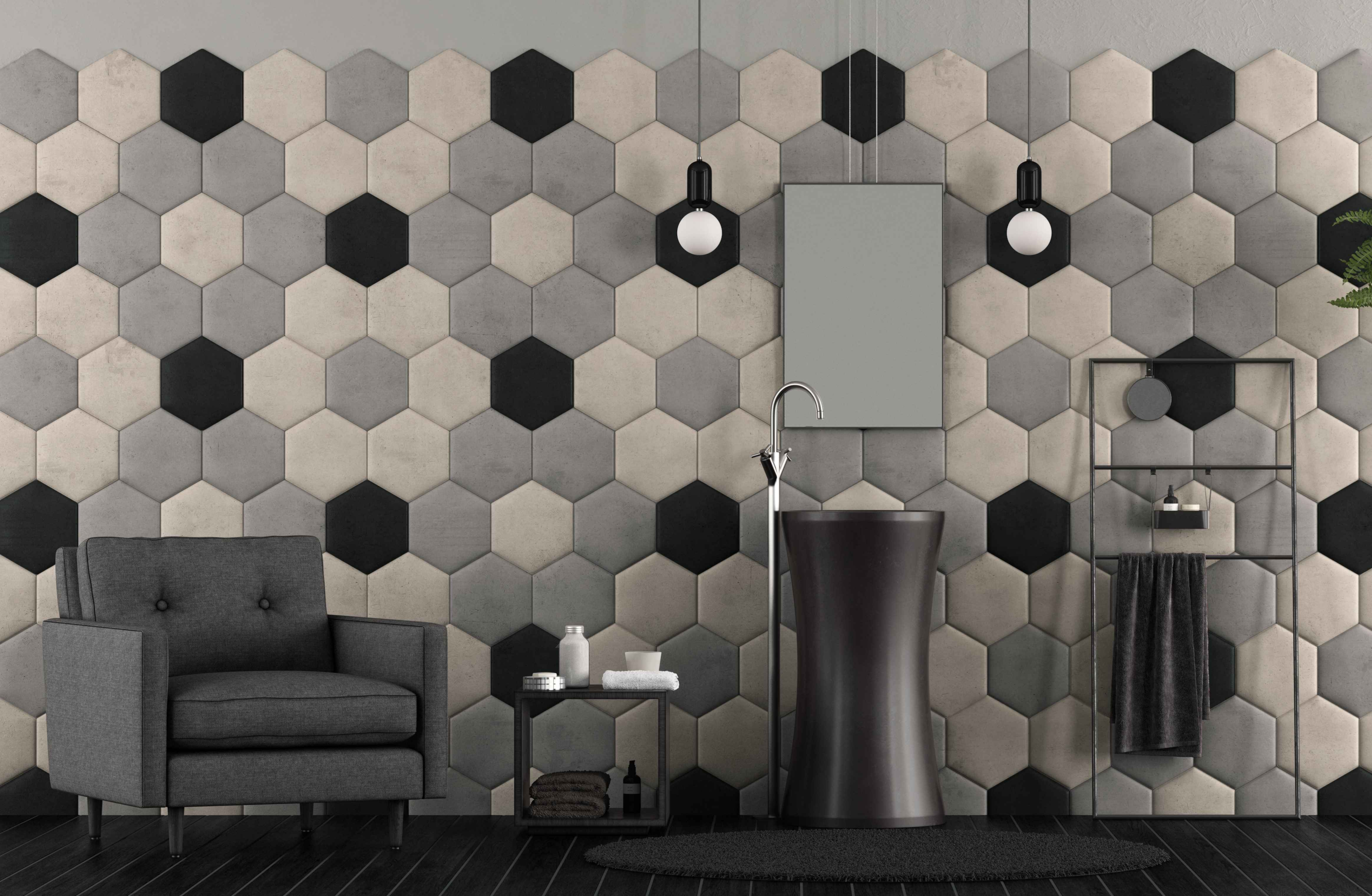 Utilize High Contrasting Color – Creative Bathroom Tile Design
This contemporary bathroom gets just the right amount of color and old-world charm from traditional tiles. The black accents update the room while the hand-painted washbasins fit right in.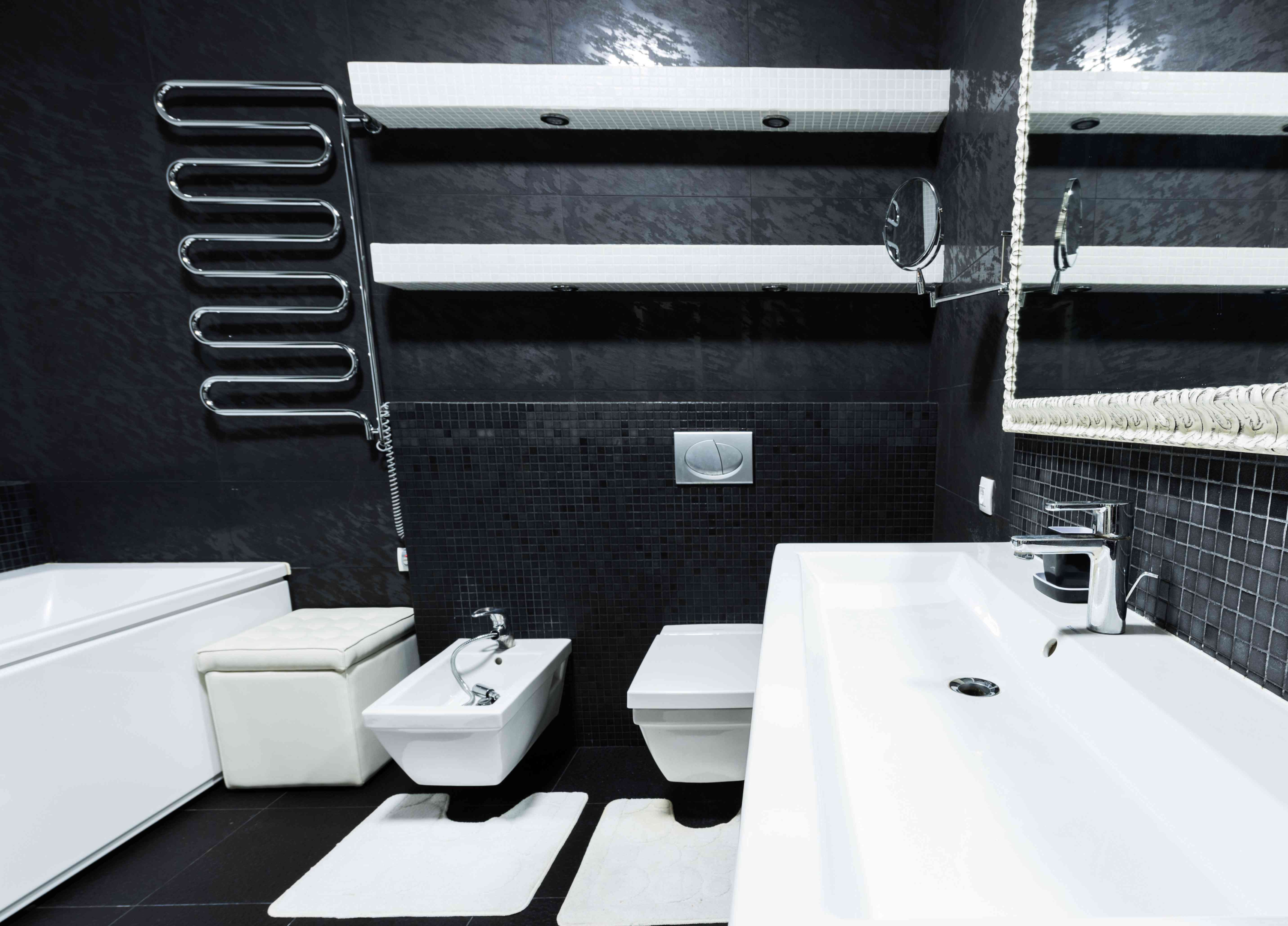 Consider a Starburst Tile Idea – Great Home Improvement Tacoma
The ideal balance of modern vibe and fashionable can be seen in this gorgeous bathroom decor. By keeping the white walls and the custom vanity simple and in neutral tones, the designer was able to play with the shower stall and floor tiles and create a ton of visual interest with this starburst pattern.
The bathroom seems larger and more open by dragging the bathroom tiles all the way through to the bathroom floor.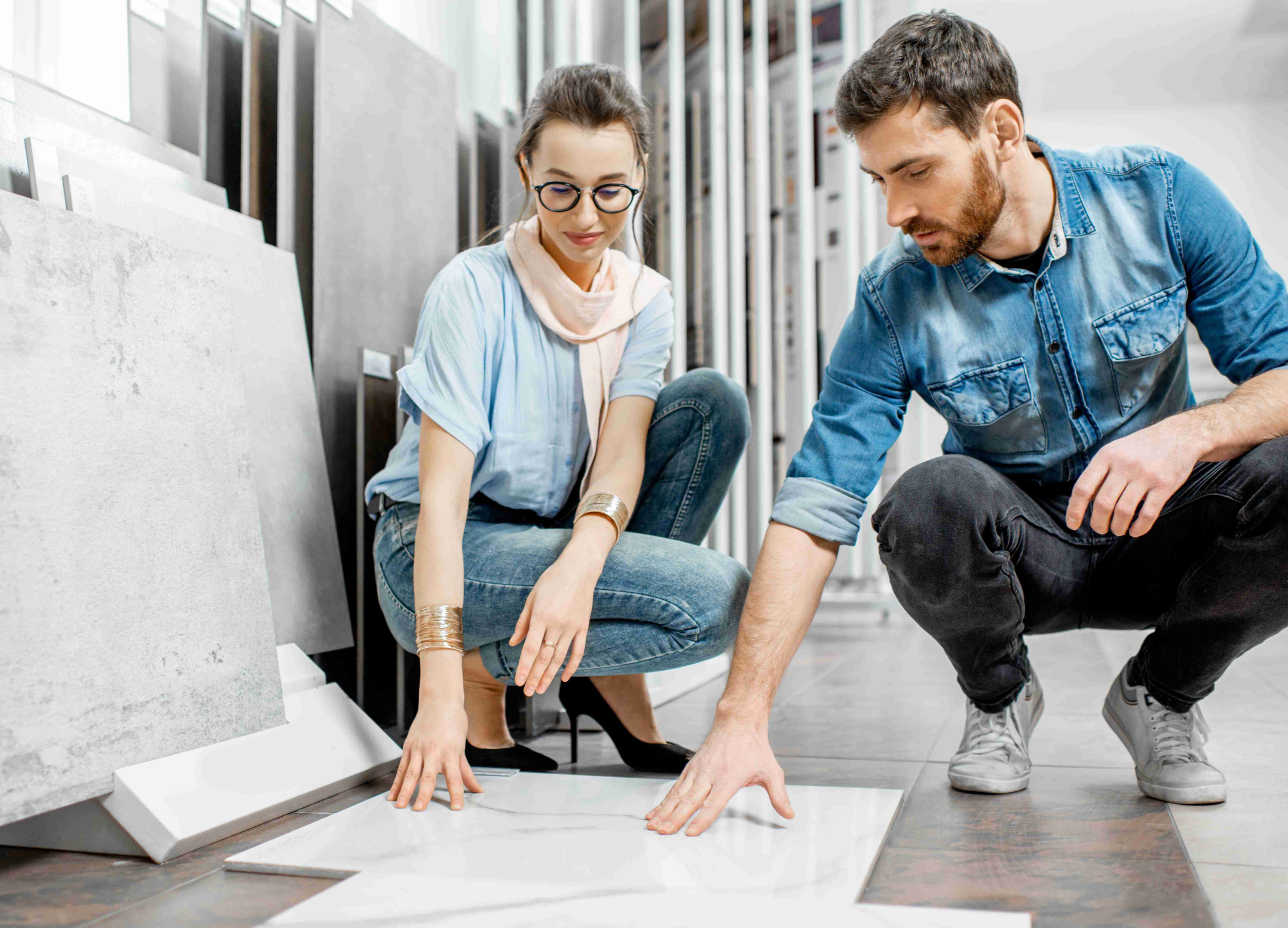 Great Shower Ideas from Construction Companies in Tacoma
If you choose basic floor tiles, make a statement in the shower (or the other way around). With distinctive yet timeless tile styles on the floor and a more understated pattern on the walls and flooring beyond the shower stall.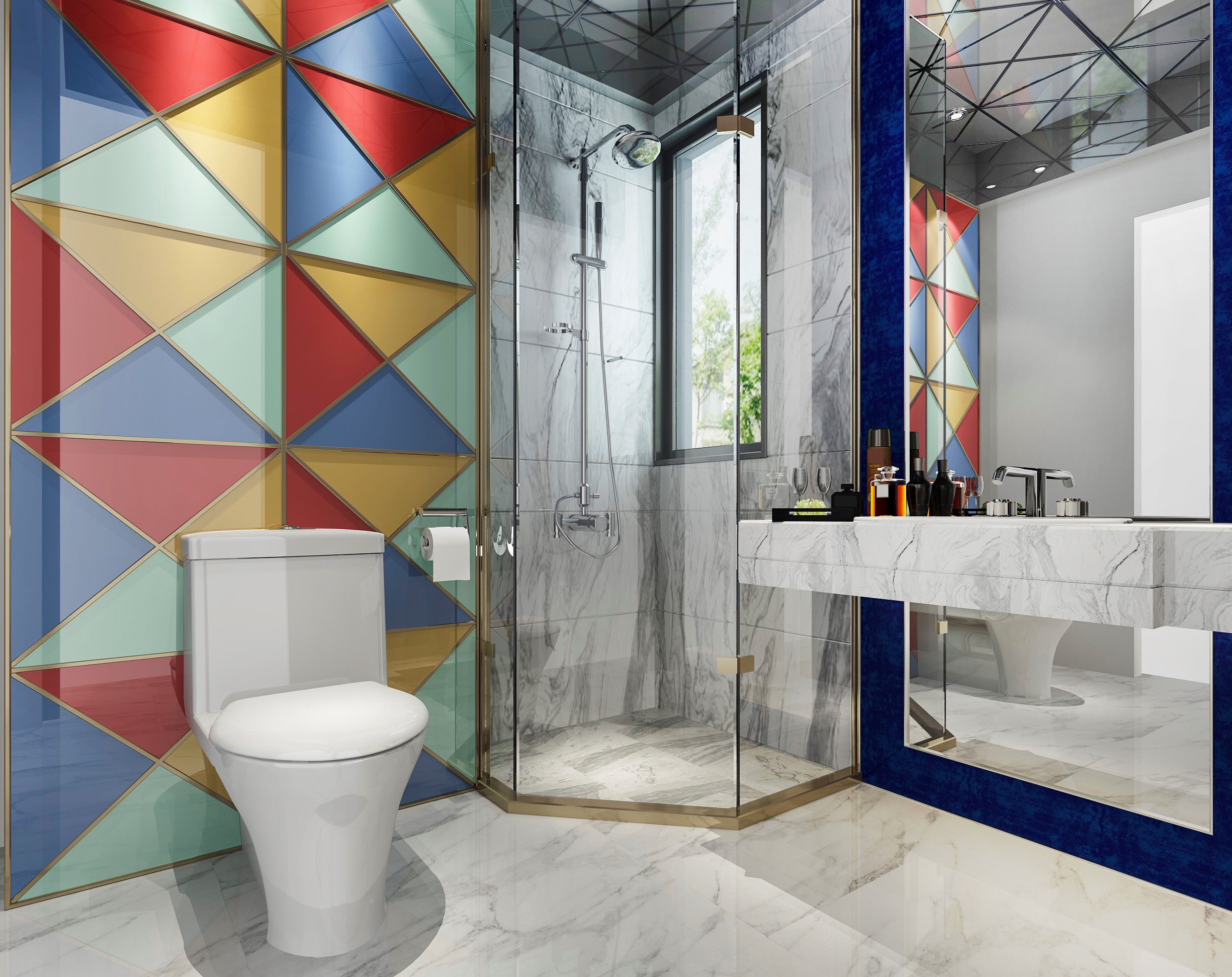 A Calming Pebble Floor Tile – Remodeling Tacoma
Want to select bathroom floor tiles that will give your feet a mini-massage every time you use the shower walls and make the area seem like a spa? Take a look at this stunning smaller bathroom, which boasts a chic pebble tile floor and a minimalist style. This tile pattern is a wonderful way to add texture to your tiny bathroom while maintaining a simple, classic look.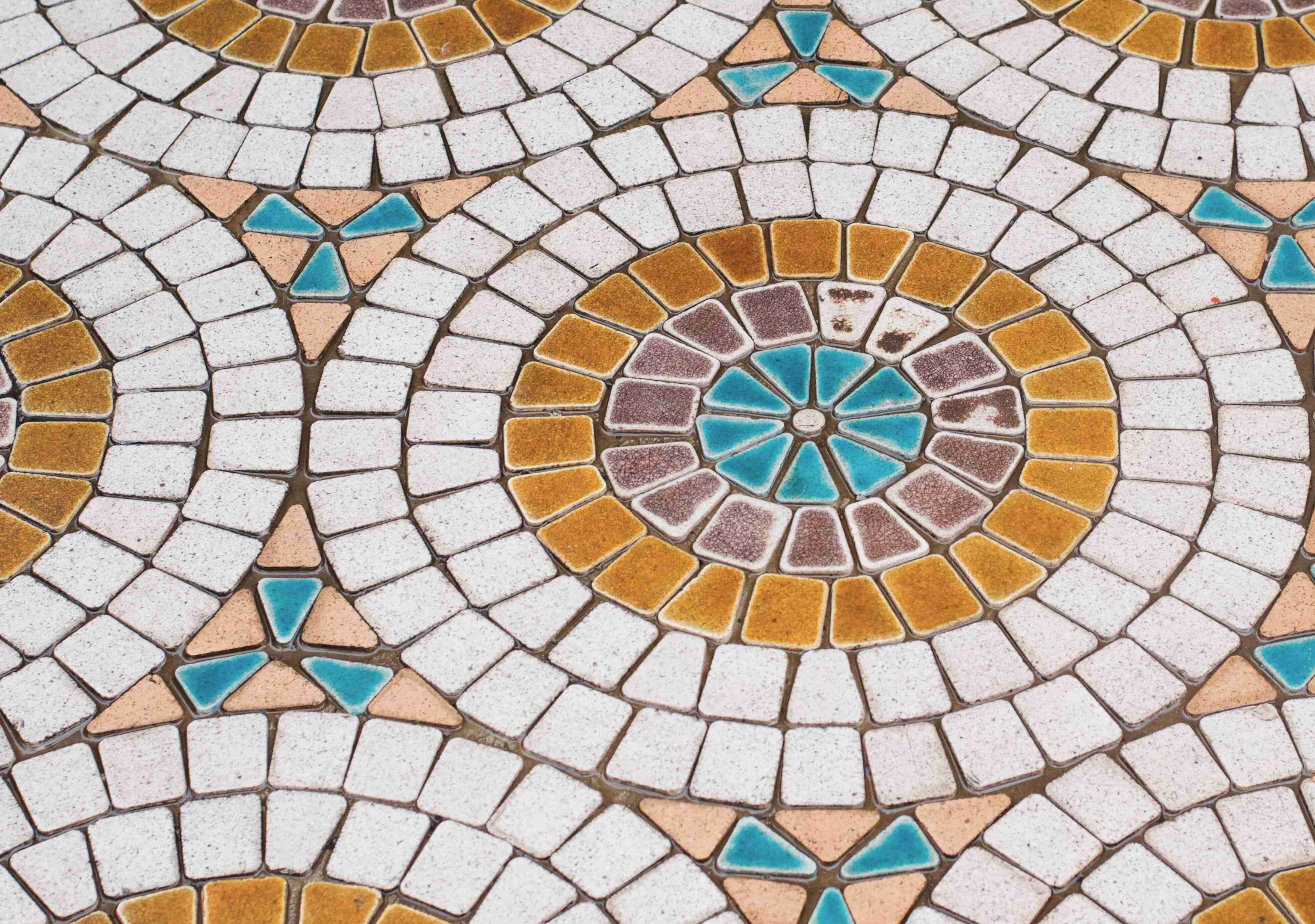 Mint-green
Porcelain

Tile Idea for Tacoma Home Remodeling

The square, mint-green porcelain tiles on the walls (and ceiling) have a 1970s high-end spa/locker room feel. Unexpected contrast is added by the earth-toned bathroom floor. Few decorations are used so that the tiles may speak for themselves.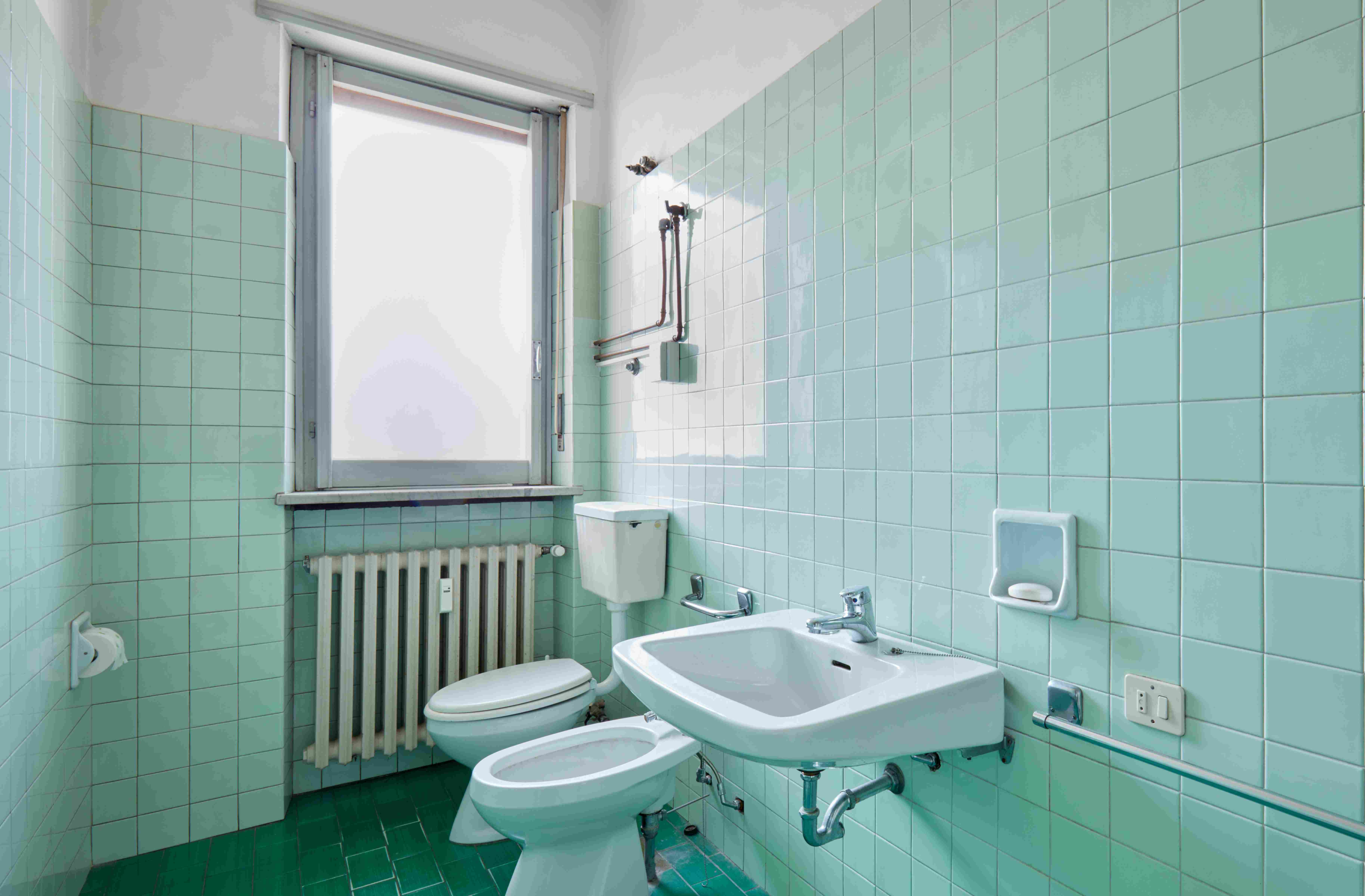 Use Wood Flooring to Warm Bathroom Remodeling Tacoma WA
Bathroom tile that has a wood-like appearance is now popular for tile floors and shower fixtures. It seems logical that utilizing wood-inspired bathroom tile in the room should help produce the same atmosphere because incorporating natural components in bathroom tile design is a beautiful way to make your area feel opulent.
Additionally, advances in small bathroom tile ideas now allow you to purchase a tile that imitates wood while having all the durability of the stone.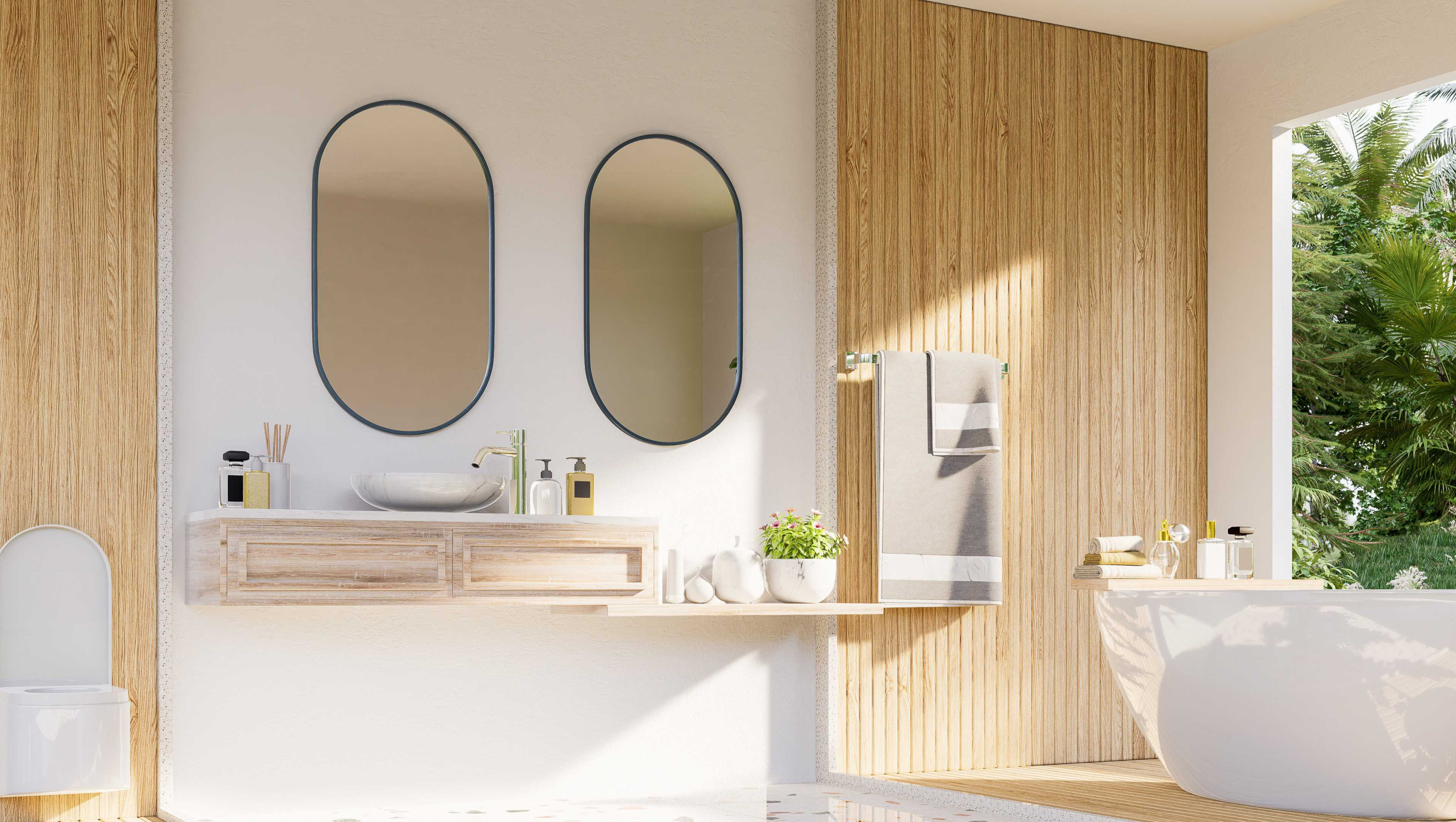 >>> Read more: Shower Walls – a Combination of Elegance and Durability that Last a Lifetime
Ideas for Small Hexagon Tiles with Tacoma General Contractors
Small hexagonal bathroom tiles might give off a straightforward, antique vibe. It's perfect for smaller bathrooms since they provide girly charm without making a big out of it.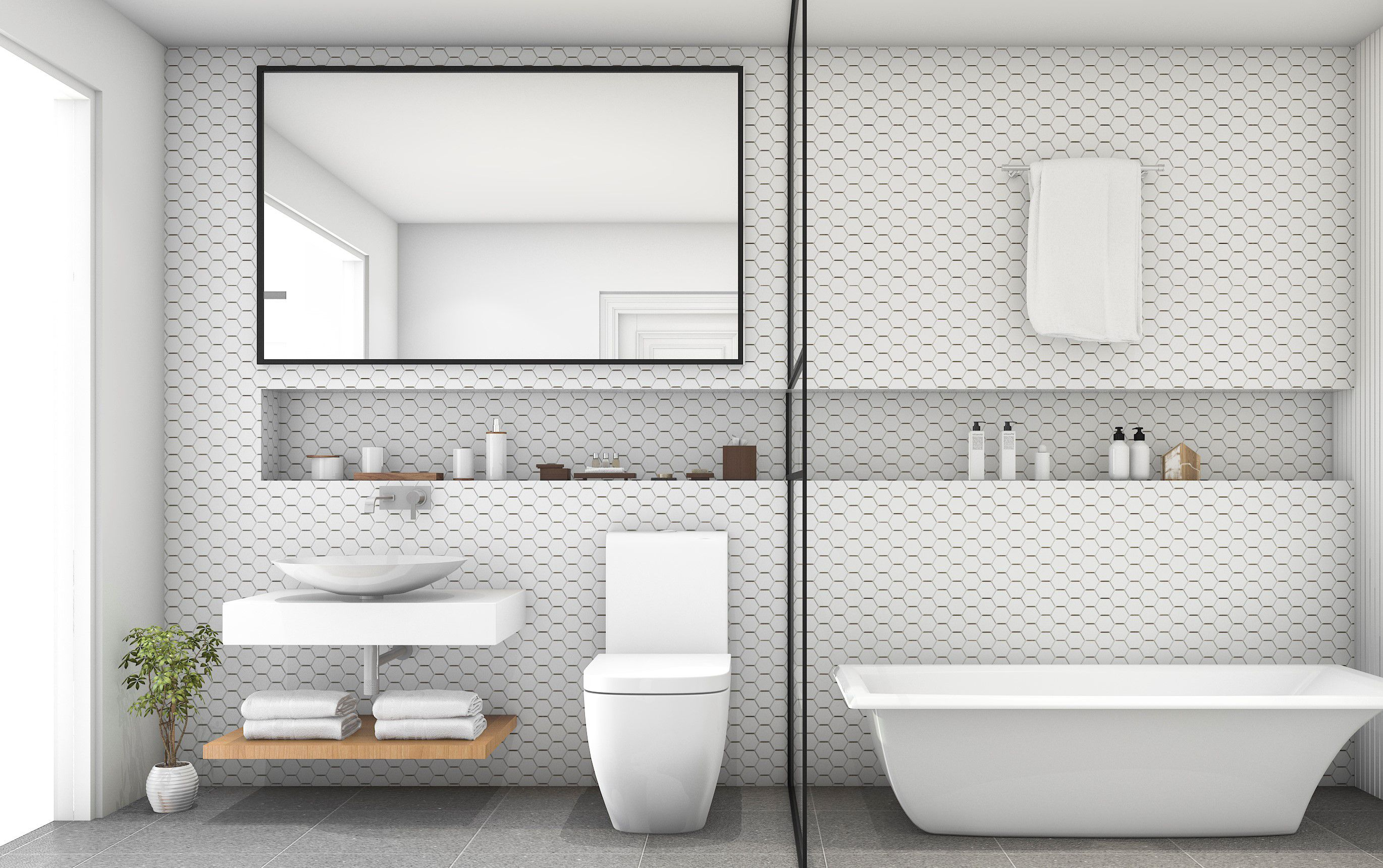 Bathroom Tile in Charcoal
Charcoal might be the solution if you want a neutral color that exudes an elegant and contemporary atmosphere. It's fashionable and offers a newer twist on modern home design trends than a dark, ominous color.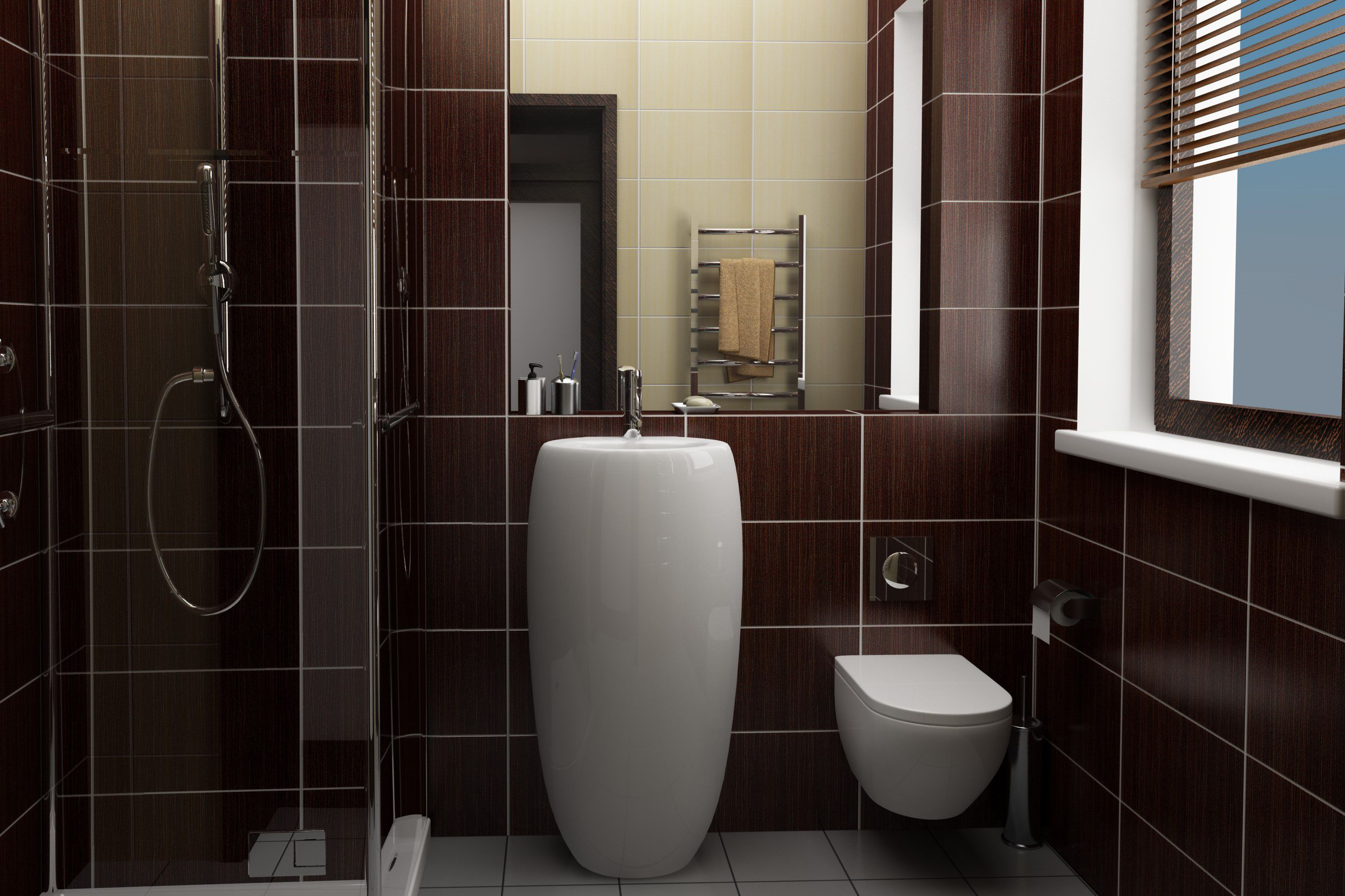 Tiles from Floor to Ceiling – Great Bathroom Tile Ideas
Even though it may cost a bit extra, pulling your tile all the way to the ceiling is a great way to give your bathroom an elevated aspect and feel. In this gorgeous design, regular subway tiles with black grout are employed. They contrast strikingly and beautifully with the floor's black tile. Black grout lines are particularly good at drawing attention and establishing a focal point in larger bathrooms.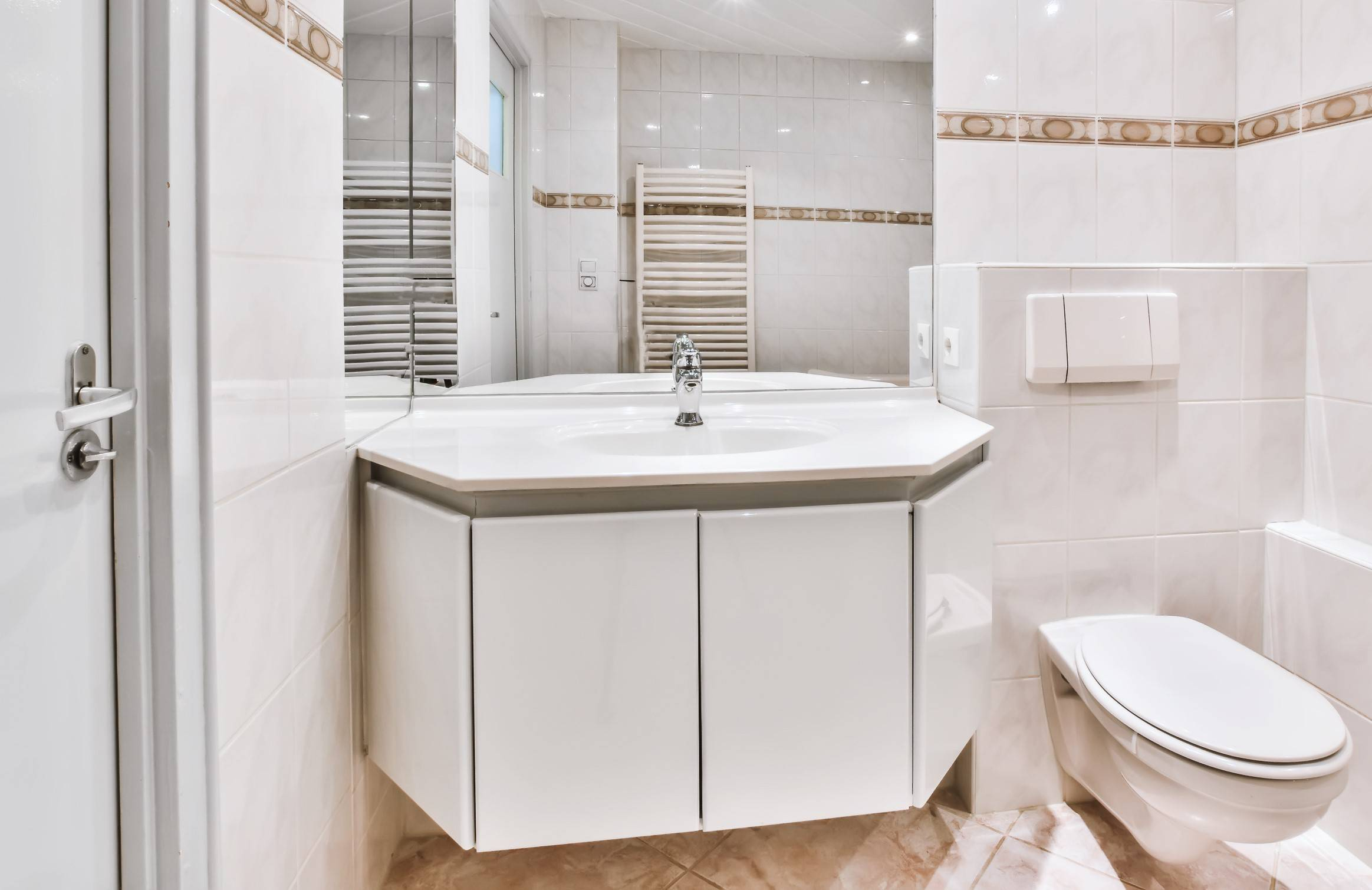 >>> Read more: Floor Plan Toilet Dimensions and Drawings: Things you should Know
Make Textured Tiles
There is so much great texture in this bathroom, between the bronze statement sconce, marble tiles, and orange penny tiles on the wall. The color scheme is brilliantly completed with brass accents and olive cabinetry.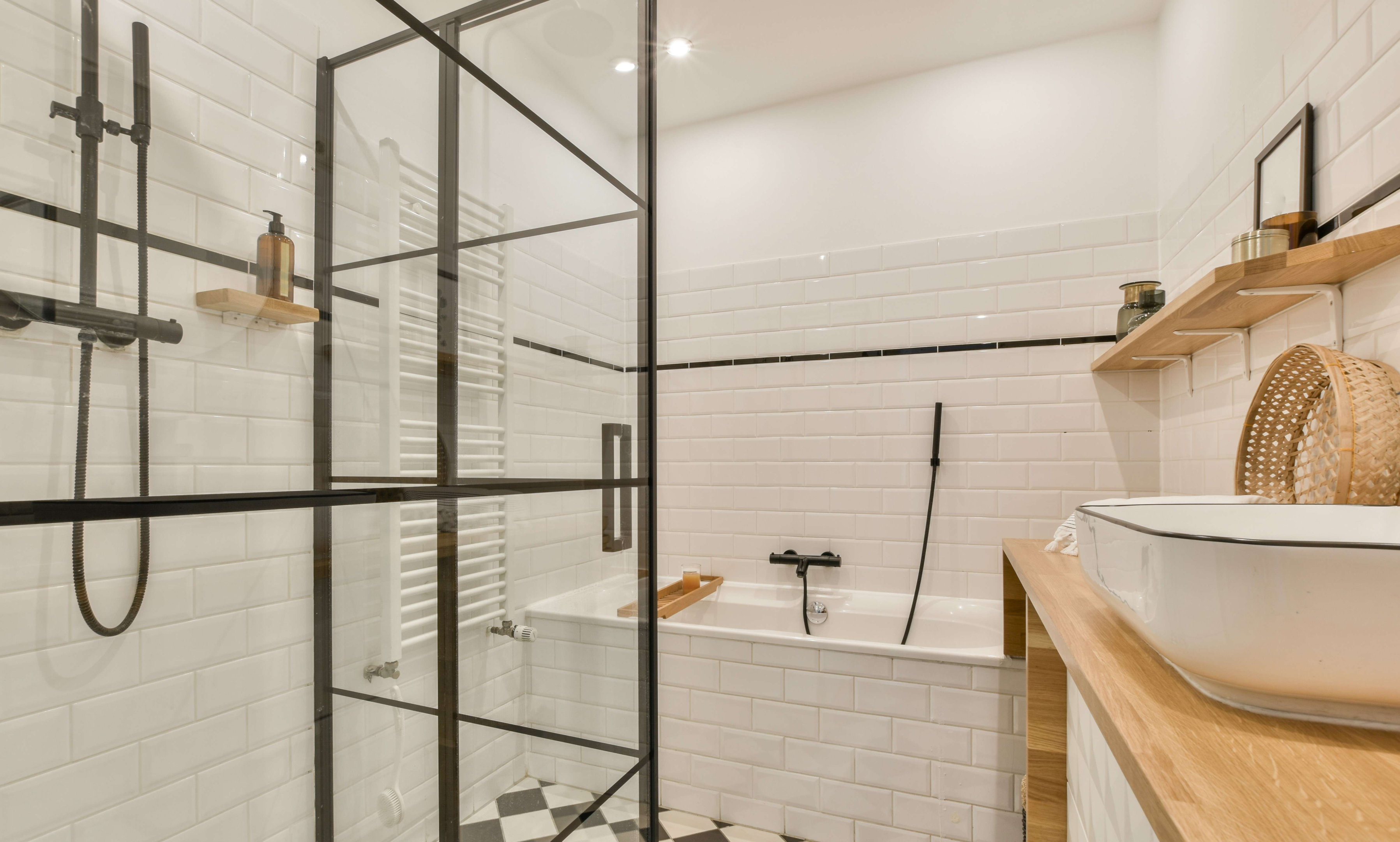 Various Directions
To give a modest bathroom a more dynamic and textured appearance, it changed the tile's orientation and color. In this design, terra cotta tiles would also look gorgeous and organic.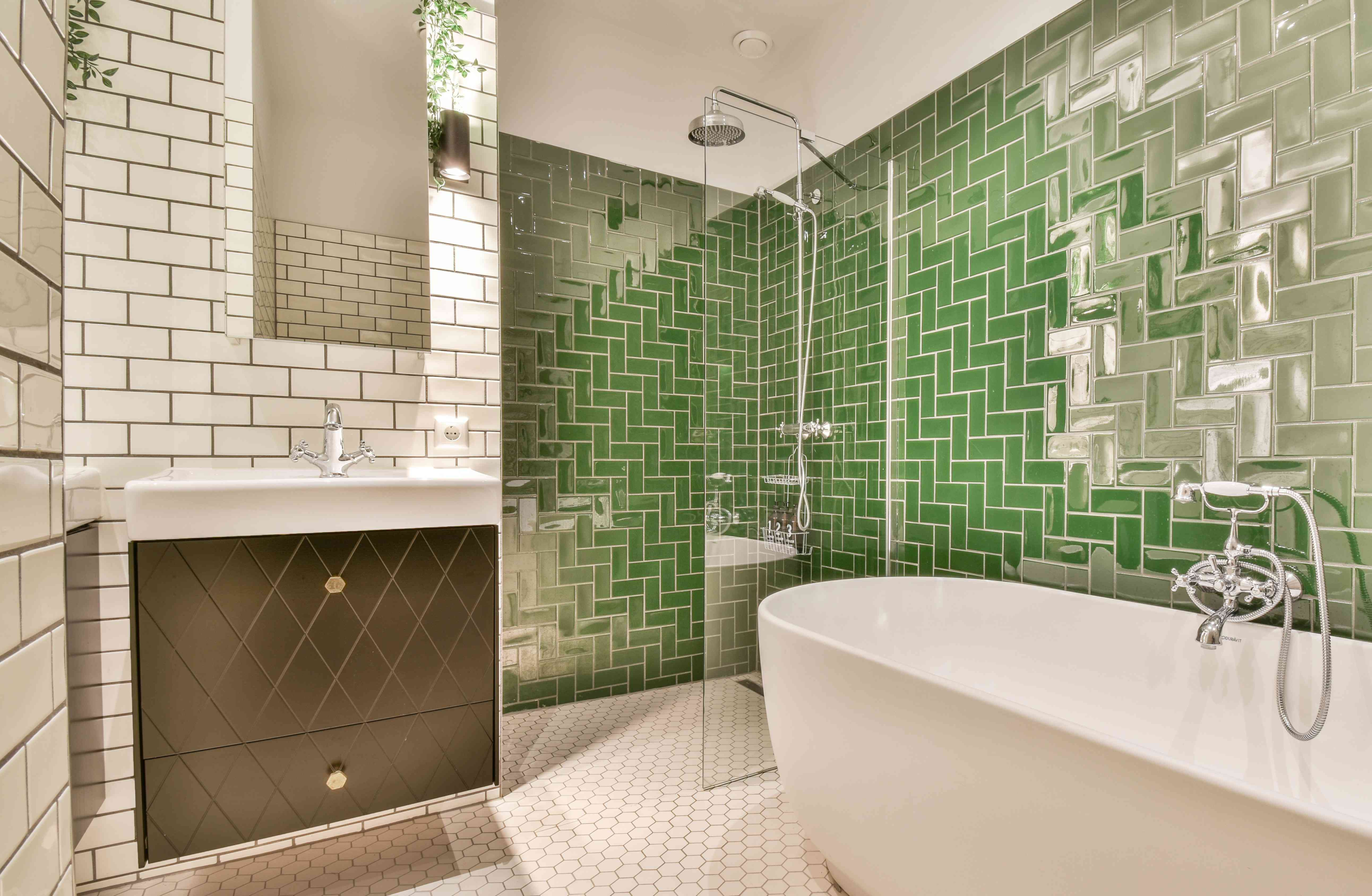 Pebble Flooring with Blue Tiles
Check out this stunning bathroom, which has a pebble floor and lovely blue subway tile that are both influenced by the sea to give it a coastal feel we like. If your bathroom is fortunate enough to have a skylight of this caliber, you'll have enough natural light to keep the colored tiles from seeming too dark.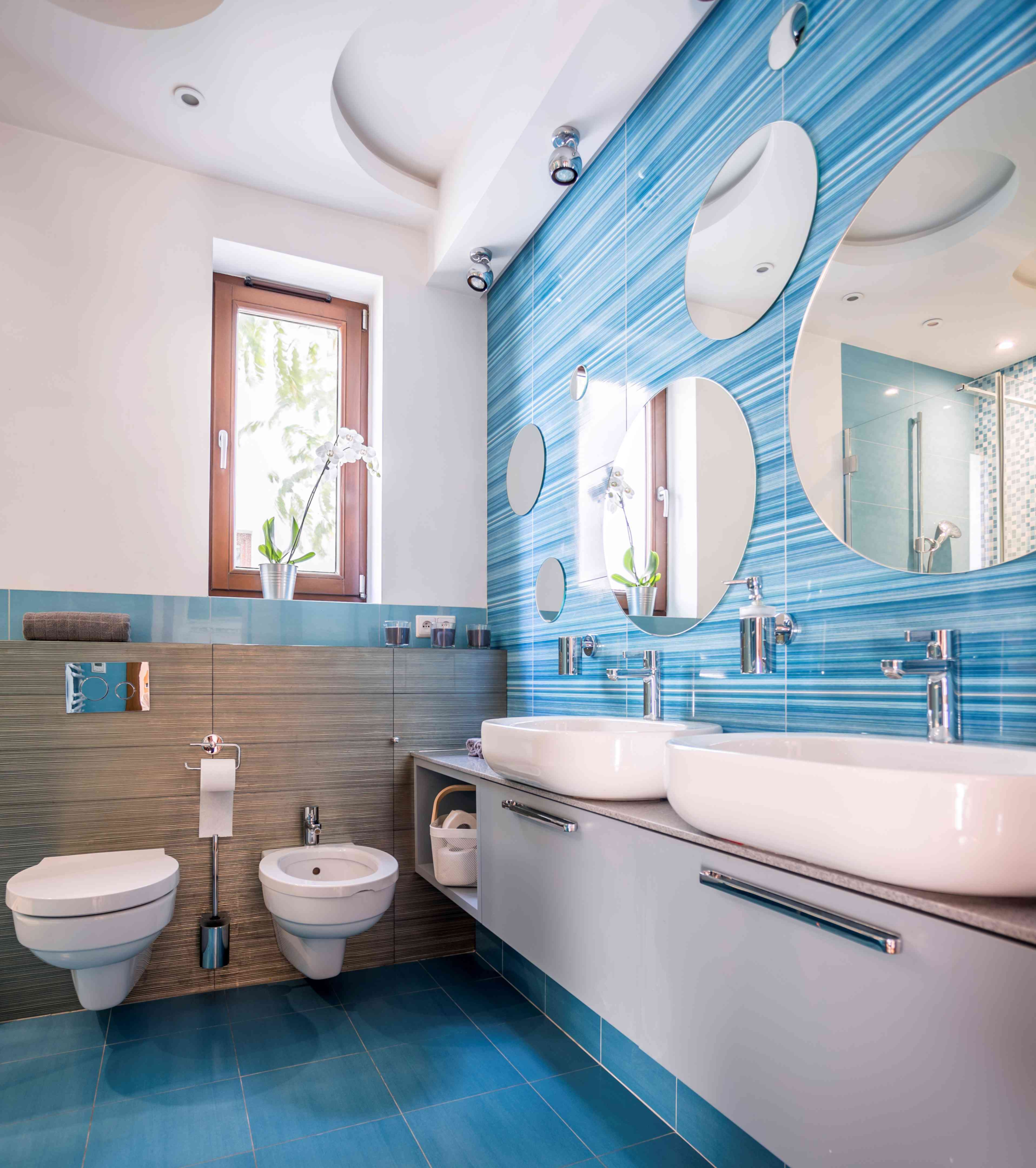 Consider Monochromatic Tiles
The floor-to-ceiling tiles in this exquisite luxury restoration come in a variety of sizes but are all in the same color family. The varying sizes help to provide visual curiosity but the same color scheme keeps everything consistent and classic.
If you want a spa-like bathroom but don't want it to look excessively coordinated, mix up the tile sizes throughout the space.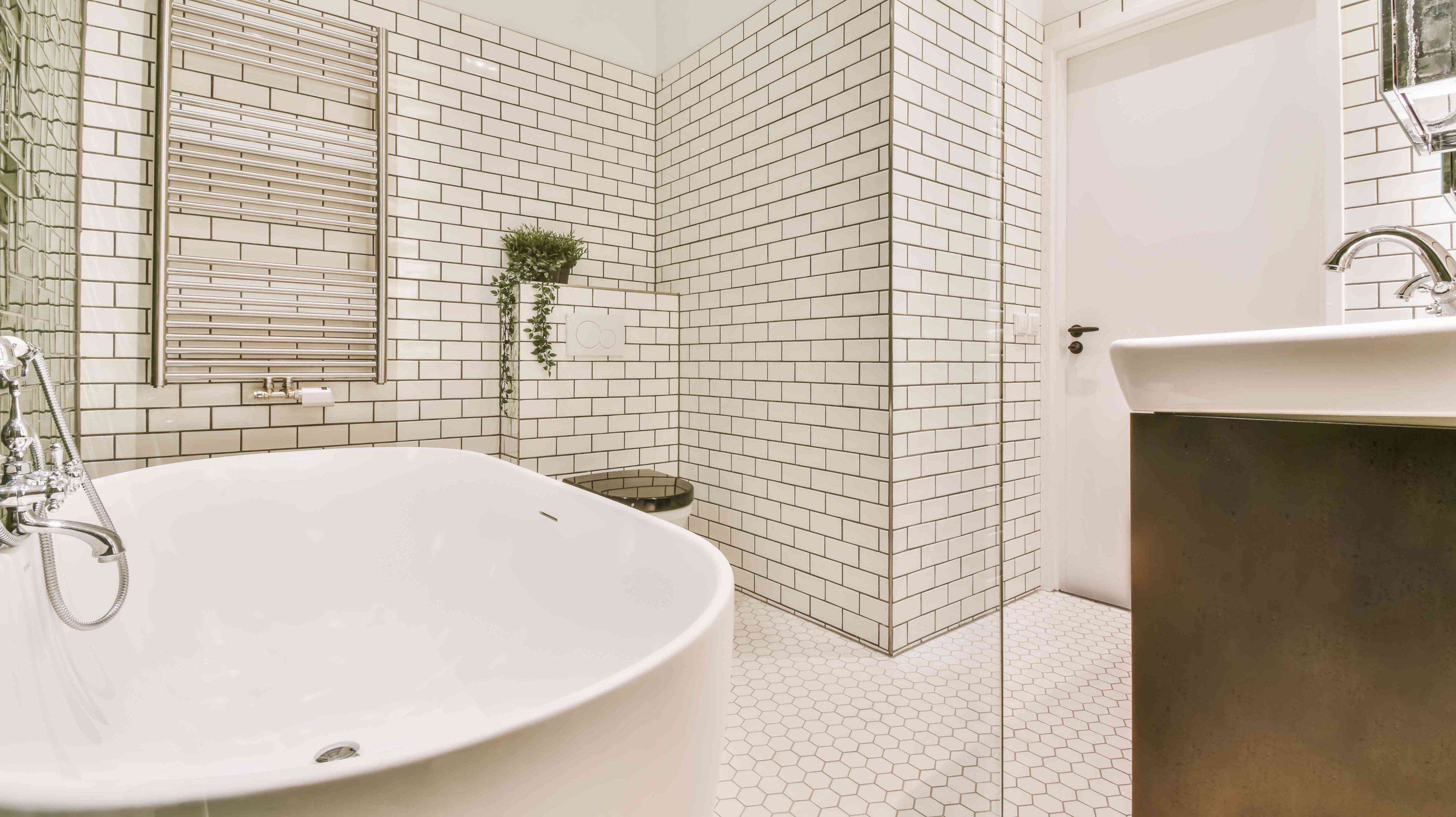 >>> Read more: Custom Bath Remodeling – Get Everything you Need in One Place
Use Pink
Pink has long been a well-liked hue for bedrooms, but recently, we've started to see it appear in other parts of the house as well. This square tiles bathroom in bubblegum pink is a terrific example of how to inject some fun into your bathroom remodel.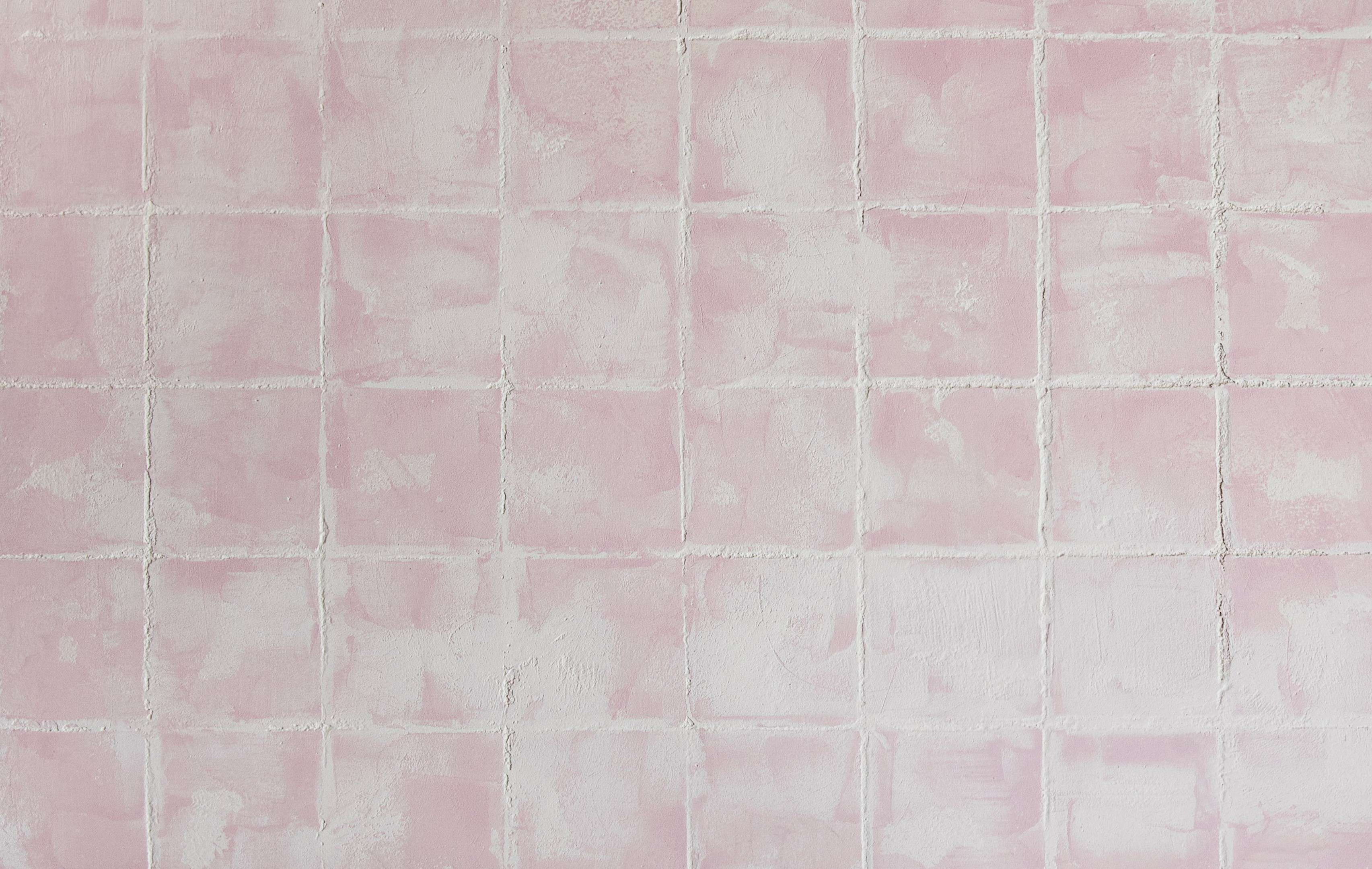 Marble Tiles
A stunning, streamlined marble tile would be another traditional and timeless option. The tiles give a stylish touch while complementing the majority of designs or color schemes you choose.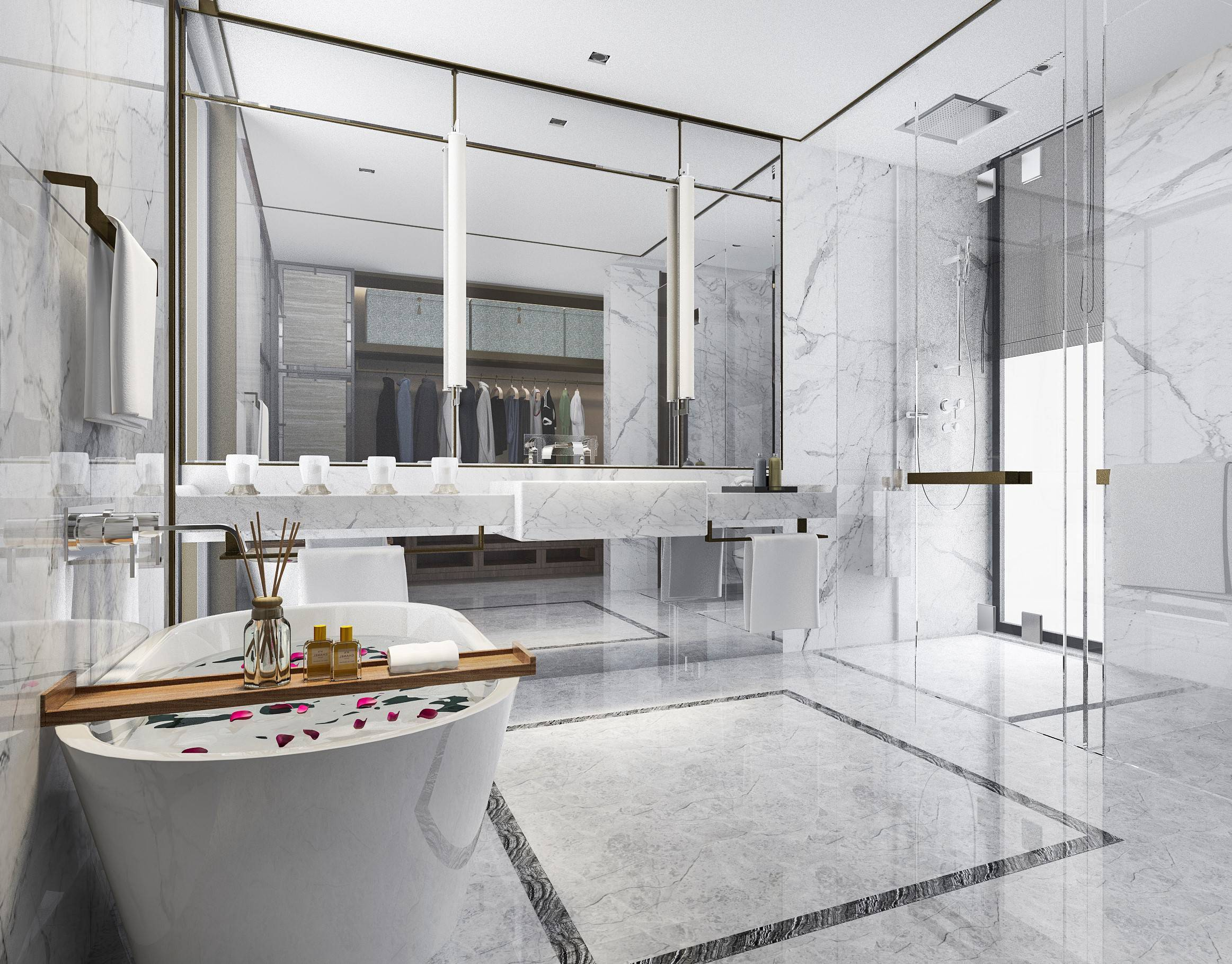 Mosaic Floor Tiles
Utilizing this tile design, you can make your bathroom the focal point of your house. Your master bathroom or visitor bathroom will seem more interesting with this eye-catching design.
The mosaic design gives off a spa-like vibe. The design provides a change from black and white square tiles.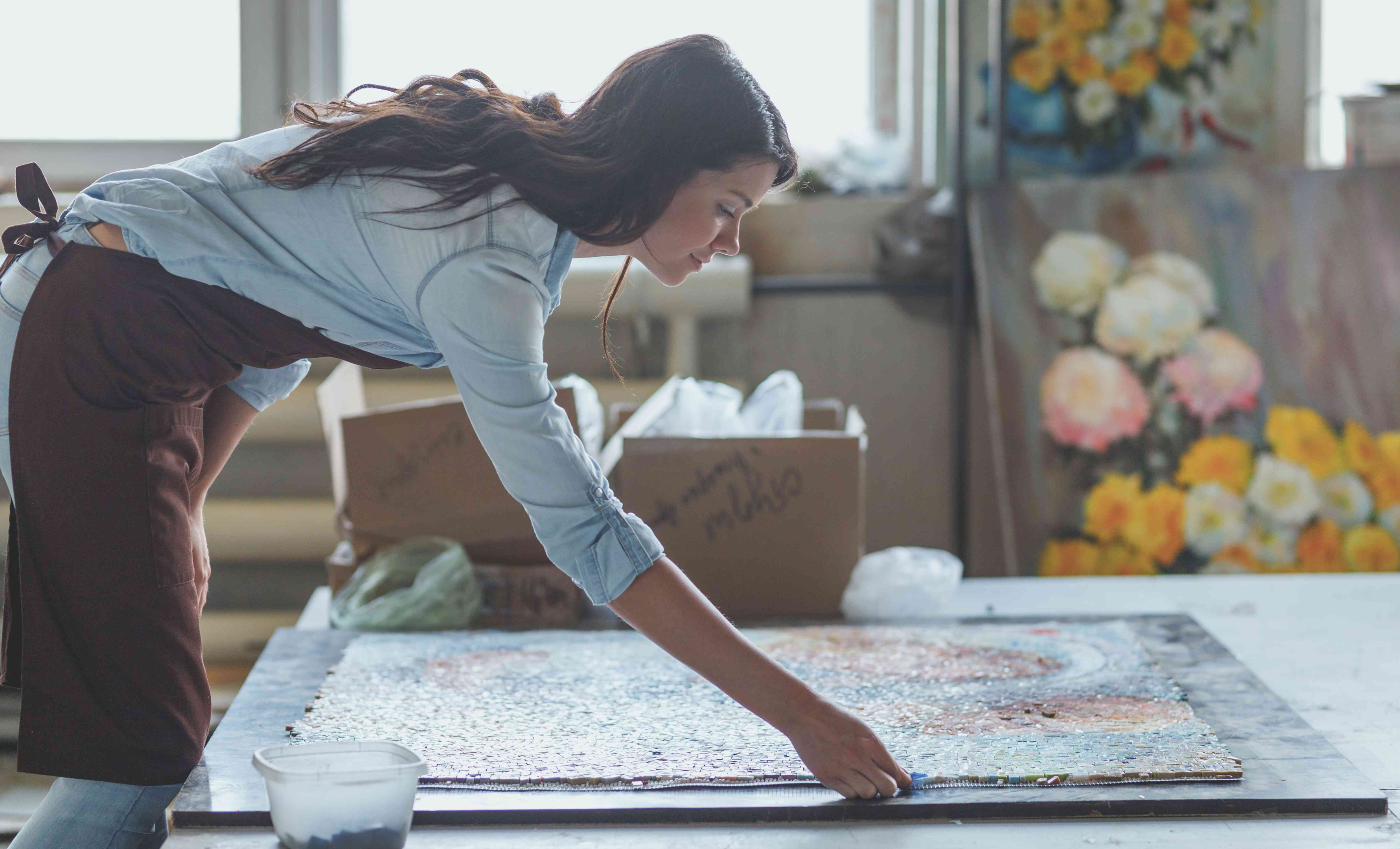 Black Walls
Black is a powerful tile concept. The white floor and black walls make a dramatic statement. The perfect room for black tiles is the bathroom. While it won't give your bathroom a depressing vibe, it will more effectively conceal filth and grime than other floor tiles with diverse hues.
This concept is demonstrated in a bathroom, where the floor was purposefully kept white while the rest of the bathroom was tiled entirely in black.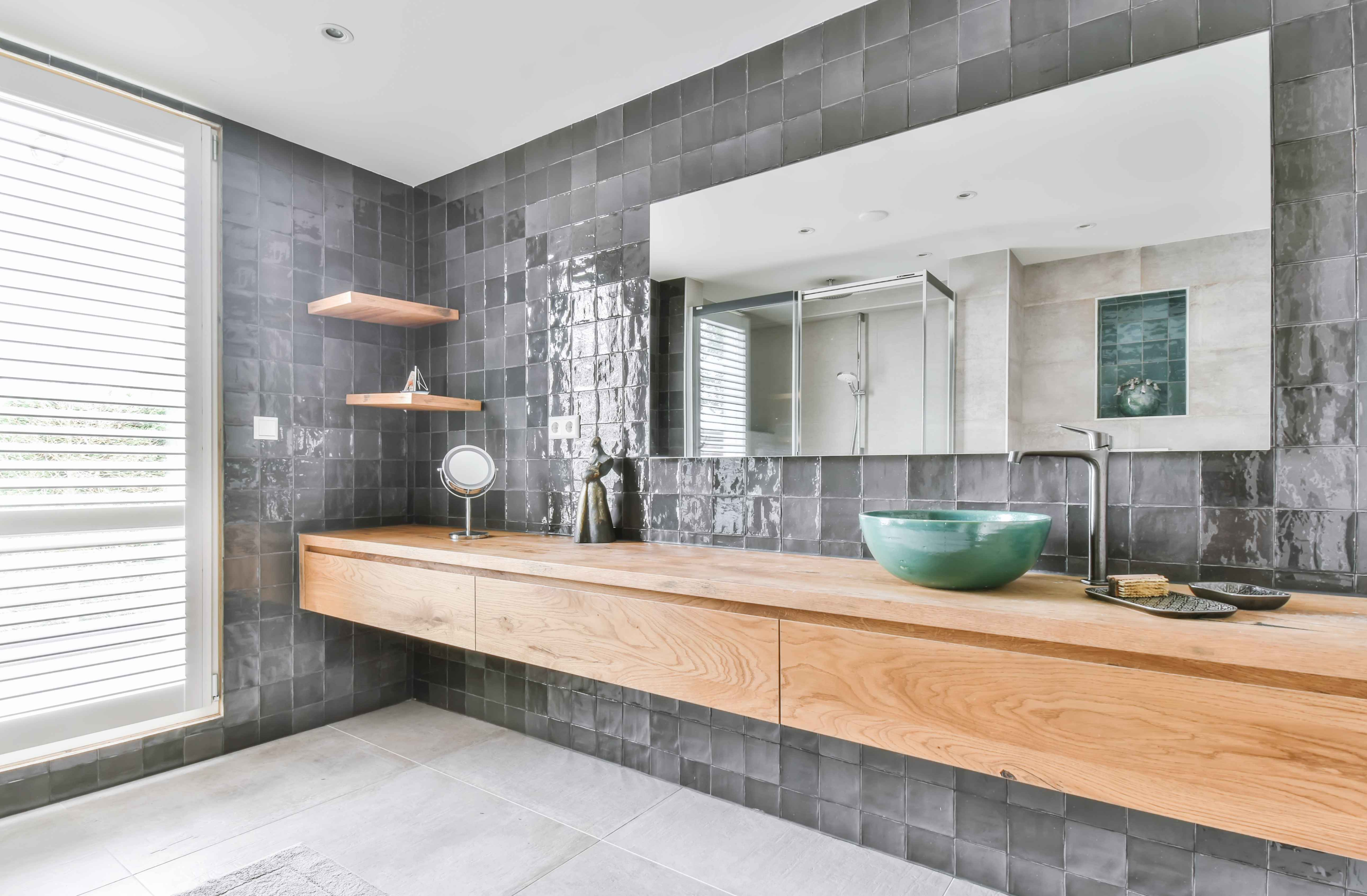 White on White Tiles
White bathroom tile is a timeless choice if the thought of colorful tiles makes you flush. A white bathroom is fantastic because you can never do wrong with one and they never go out of style. Traditional white tiles will never go out of style.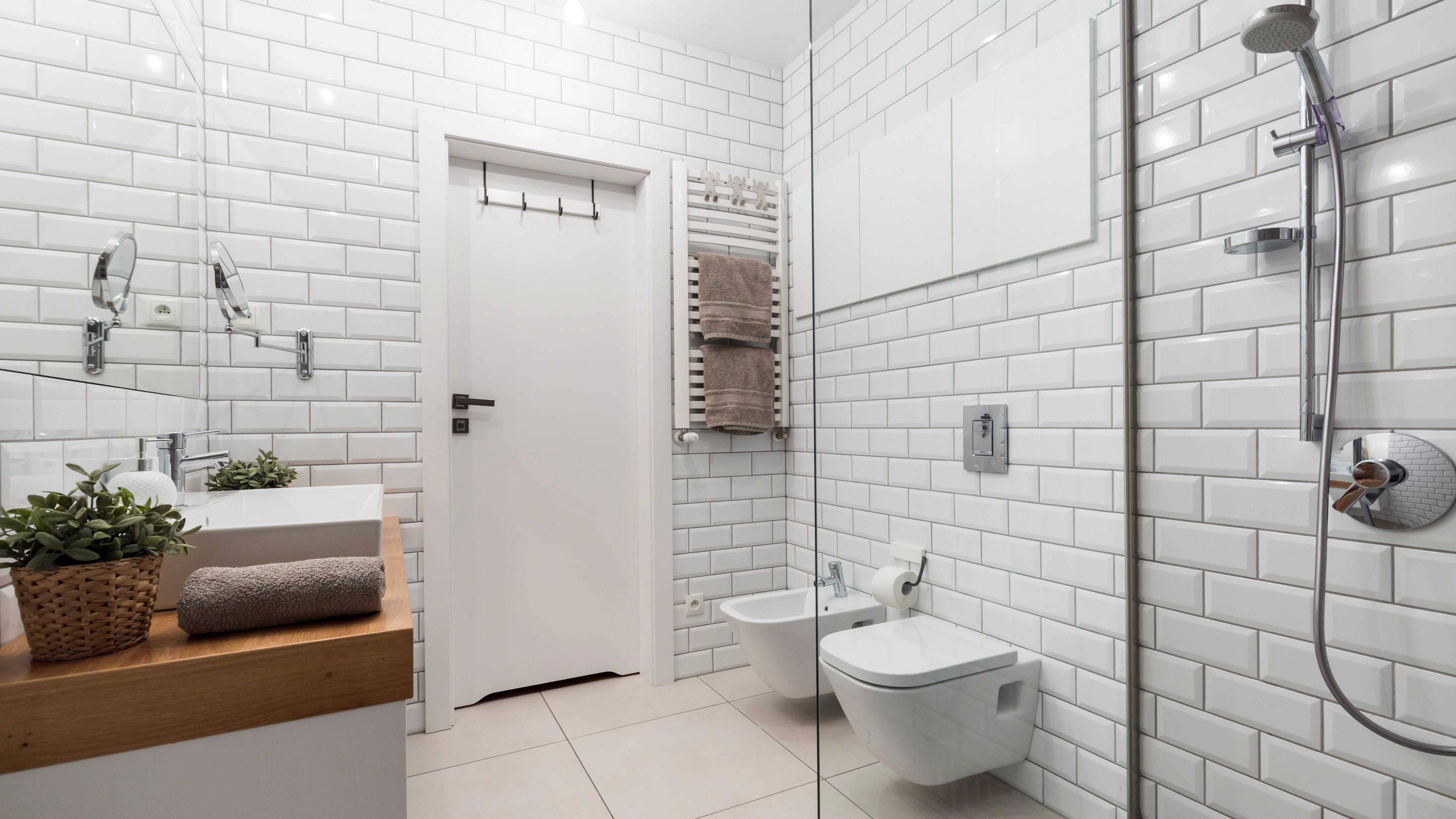 Add Motion – Add Visual Interest
With a statement wall of tiles, a ton of movement, and textural complexity. Given the complicated pattern on the tiles, the bathroom's essential sense of serenity is maintained by the grayscale color palette.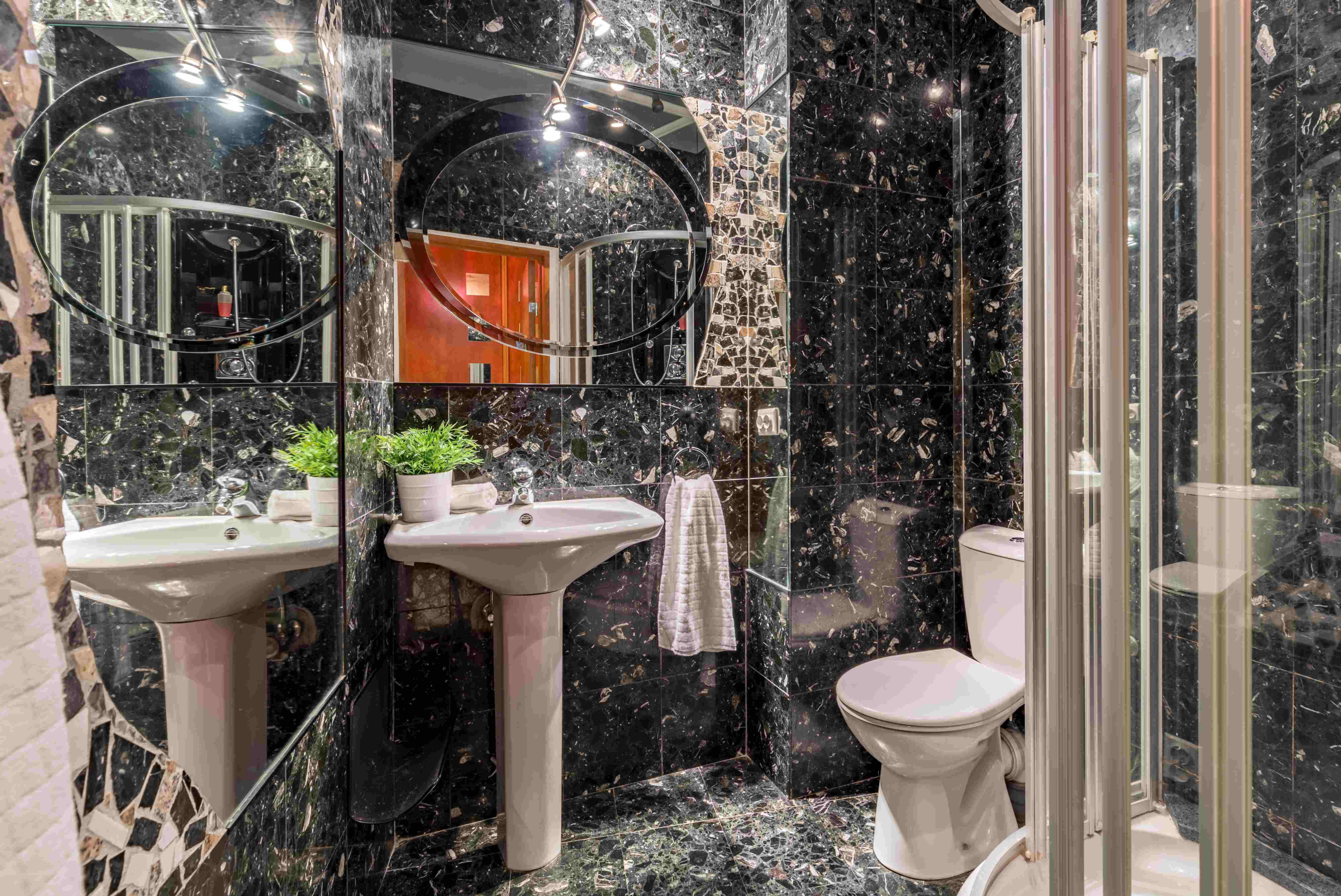 Transform the Subway Visual Interest
As demonstrated in this little bathroom, tiny white square tiles offer a modern twist on the traditional subway tile aesthetic. The ceiling, which has a skylight that gives the shower the impression that it is outside, is the only part of the room that is not covered in understated tile.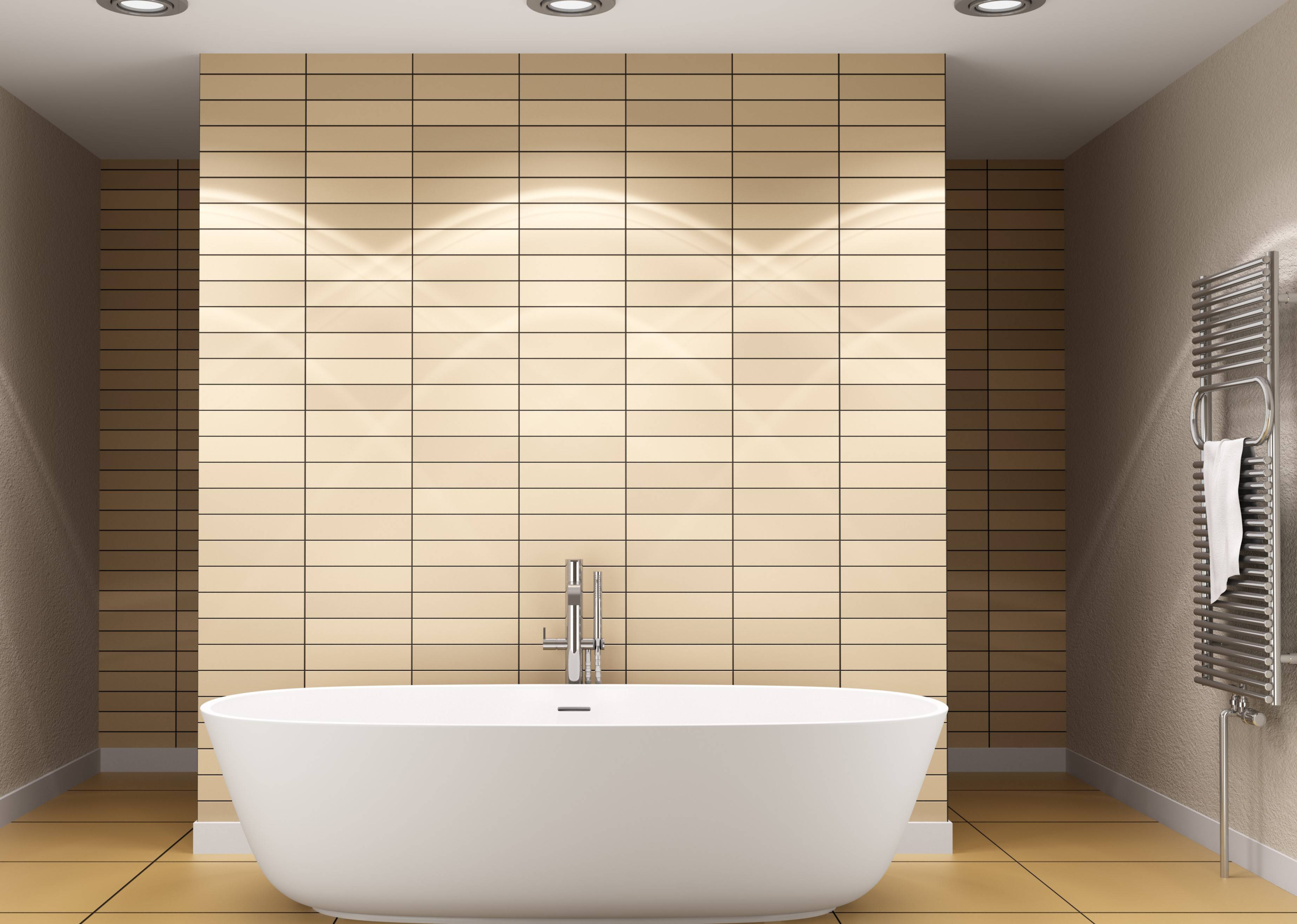 >>> Read more: Luxury ensuite: Best optimal ideas for a luxury bathroom
Unbroken Chevron Pattern
A beautiful idea to liven things up and add a little texture to your bathroom is to lay the tiles in a chevron pattern. We adore this bathroom, which has white and gray tiles on the wall and floor that are just different enough from one another to create separation.
You're ready to start your bathroom floor renovation now that you know the many bathroom tile types. Never overlook leaving space for shower fittings while working with a designer. You'll require inspiration for those as well.
Remember not to allow a small bathroom to restrict your creativity. Any place may be made visually attractive. No matter the size of the bathroom, you have the same freedom with the many tile sizes that are available.
In addition, do not forget to contact Remodeling Pros NW for detailed information:
Phone: (206) 617 6607
Email: info@remodelingprosnw.com
Website: https://remodelingprosnw.com/